Black Friday, which becomes Cyber Monday at the end of the shopping weekend, has become the highlight of the year for online retailers. Pressure is increasing from all sides, putting companies to the test in many ways in terms of marketing, distribution, IT, etc. We have previously shared with you preparations for Back Friday, a guide for successful email marketing, and the crucial Black Friday automations. In this post, we go through our best tips on how to set up a good strategy for Black Friday in the form of a checklist of what you should make sure you have in place before the rush on 24/11. How many of the items can you check off?
When setting up a campaign strategy for periods like Black Friday and Cyber Monday, you start by specifying your objectives for the campaign period. What do we want to achieve as a company? What exactly do we want to achieve? It is important to have one or more clear KPIs, i.e. measurable targets, in place to be able to evaluate whether or not the campaign period was successful.
Collect your contacts in your account
Drive as many contacts as possible into your account before Black Week and Cyber Monday. You can collect contact details on your website via newsletter and sign-up forms. Another great way to collect members for your newsletter is to collect signups via Facebook Lead Ads. In Rule there is a ready-made connection that automatically collects your leads so that you can directly process them via Marketing Automation and Newsletters. The more contacts you have in your account, the more people you can reach with your offers.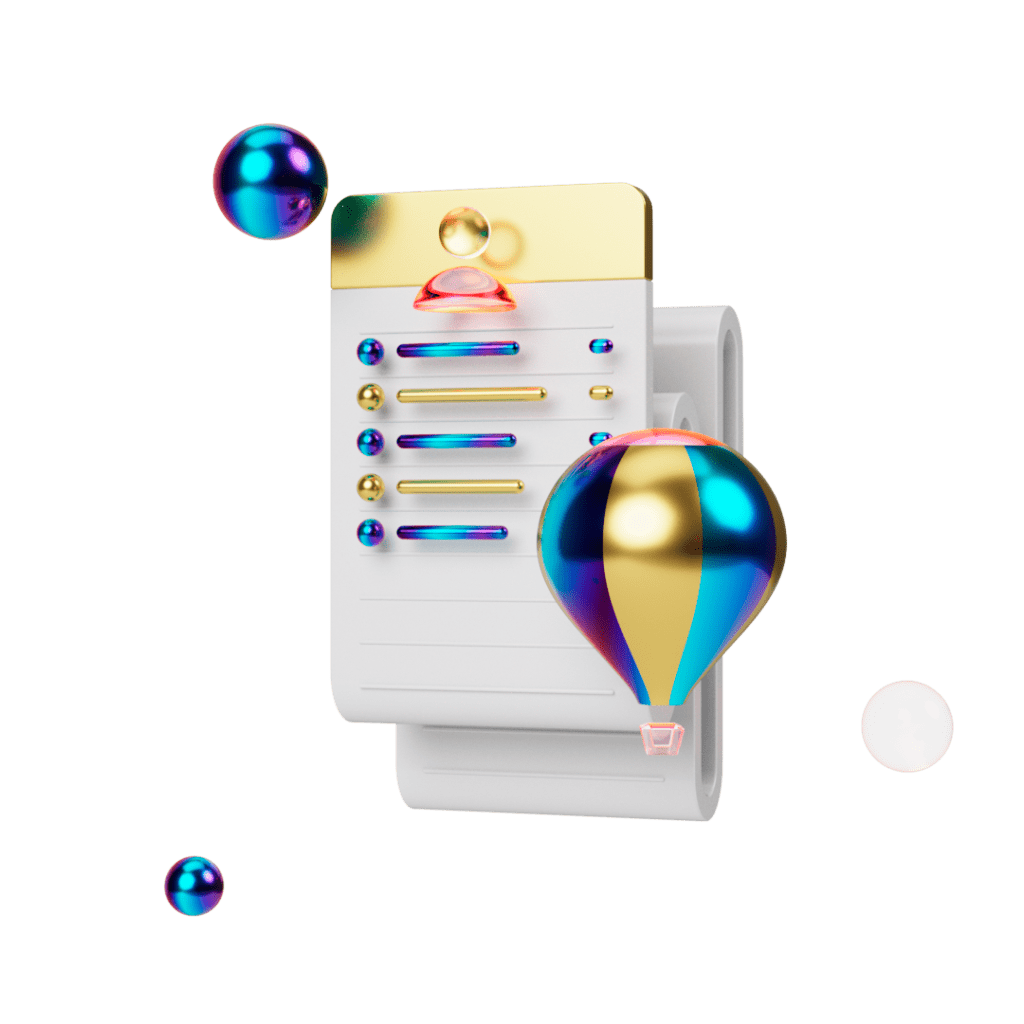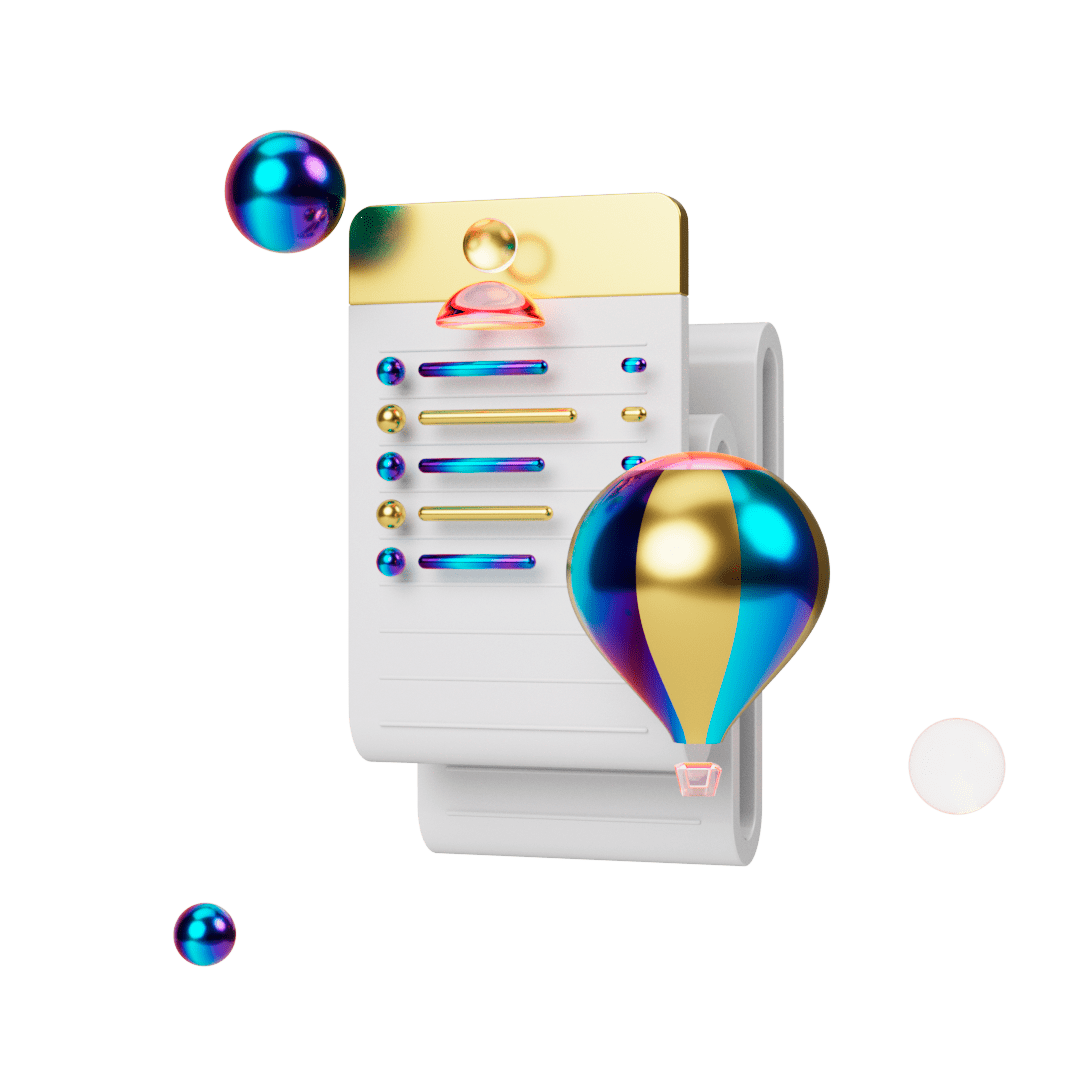 Market across more channels with omnichannel
By communicating with the customer where they are, the chances of making a purchase increase significantly, and the most important thing is that your channels are in sync with each other. By this we mean that when you launch a campaign in your webshop, you should make sure that it appears in other channels at the same time and is based on the channel the customer is in. With an omnichannel strategy in place not only makes your business look more professional, but also creates a seamless buying experience for the customer.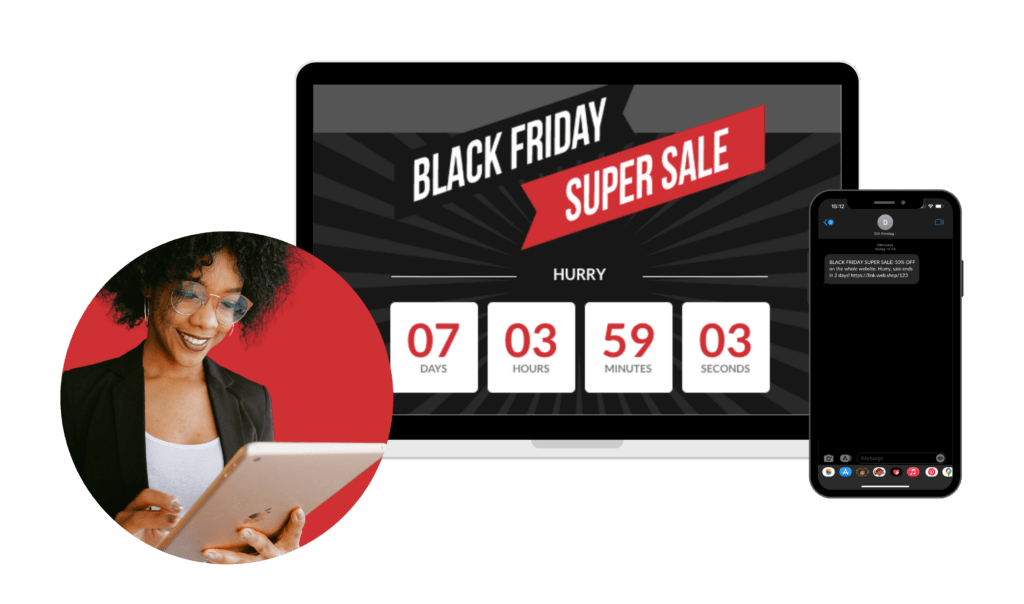 Cut through the noise with SMS
The effectiveness of the SMS is not new. If you want to reach a person with something urgent, send an email or a SMS? I guess you answered SMS. Within just a few minutes, almost 100% of those who received your SMS have read it. SMS works wonders in creating a sense of urgency that leads to sales, especially during promotional periods like Black Friday. Therefore, make sure you include SMS marketing in your Black Friday strategy.
PS. Haven't started using SMS yet? Start texting today to experience the magic for yourself! Connect SMS in your existing Rule account or get started with SMS in the Rule's standalone SMSeven if you use another platform for other communication.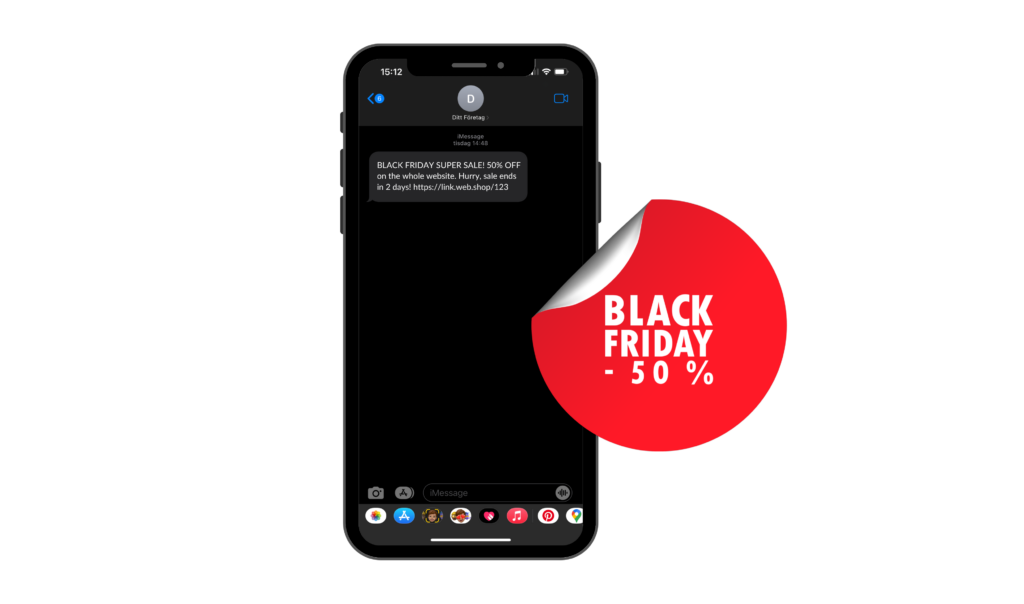 Make sure you have your automation in place
To create the smoothest and most personalized shopping experience possible for customers, it's important to make sure your automations are up to date and in place. During busy shopping periods such as Black Friday, when customers often order on several websites at the same time, it is particularly important that communication between businesses and customers is smooth.
Customers should be able to quickly receive their order confirmation, digital receipts, stock status updates and reminders about abandoned shopping carts. Med Rules Marketing Automation tool, you can automate your communication along the entire customer journey. This will increase both customer satisfaction and purchase rates.
Use your data for personalization
To increase the willingness to buy and engagement during Black Friday and Cyber Monday, we recommend that you use personalization in your communication. For example, you can drive additional sales via product recommendations based on data showing previous purchases. Customize your marketing based on what the customer has previously shown interest in and build. customer loyalty which will result in repeat customers.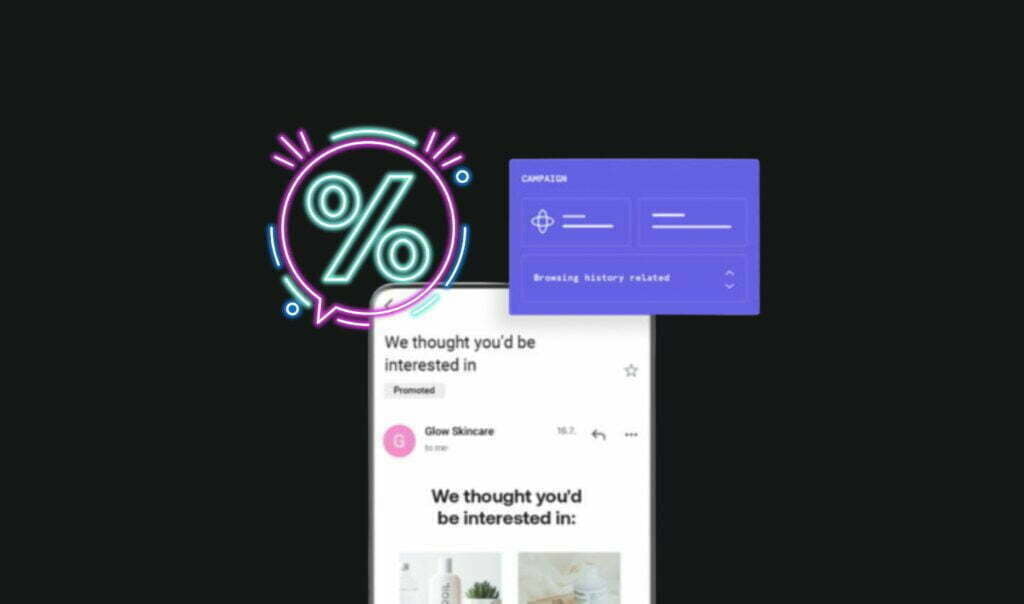 Have a loyalty plan in place
Having a loyalty plan in place is important for many reasons. Both to know how to treat your existing and loyal customers, but also the new customers that come in during the campaign period. During Black Friday, it is almost certain that there will be a lot of pressure in several parts of the processes, which may affect the shopping experience. Therefore, make sure to make your customers feel important even during Black Friday, for example by inviting your most loyal customers for "priority" access to the sale and ending the campaign period by giving them a unique "extra discount" on the sale.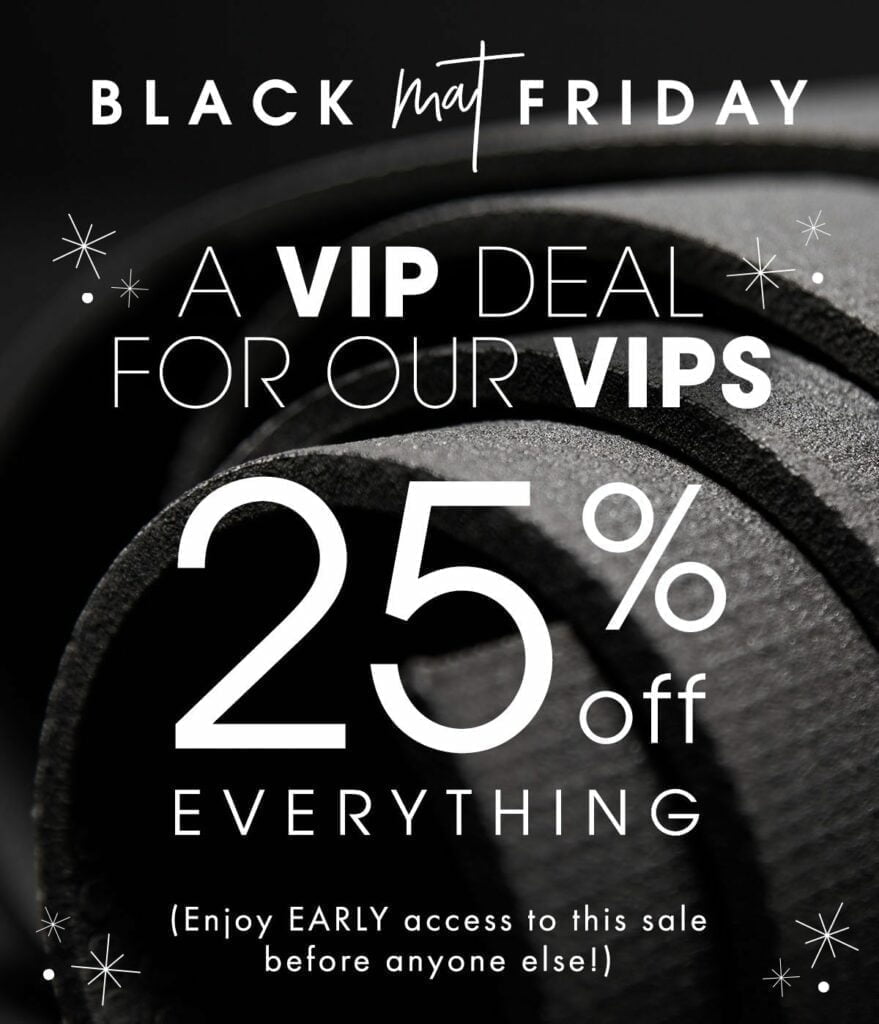 Fire test email, website, and webshop
Black Friday not only tests companies' marketing capabilities, it is also a major challenge for the IT infrastructure to ensure it lasts – from visit to purchase, on both mobile and desktop. To avoid crashing your website, you can start by testing its performance. Look at the statistics from the previous year and use those insights to estimate the amount of traffic you might get this year and other scenarios. Also test that your mail servers are performing as they should and are well prepared for high pressure to create a seamless shopping experience from start to finish.
Prepare and schedule well in advance
Prepare drafts and schedule everything that can be scheduled. It's already hectic as it is around Black Friday and by scheduling some campaigns now, you create room to react to unforeseen events. You also ensure that your marketing is sent out as it should be, when it should be.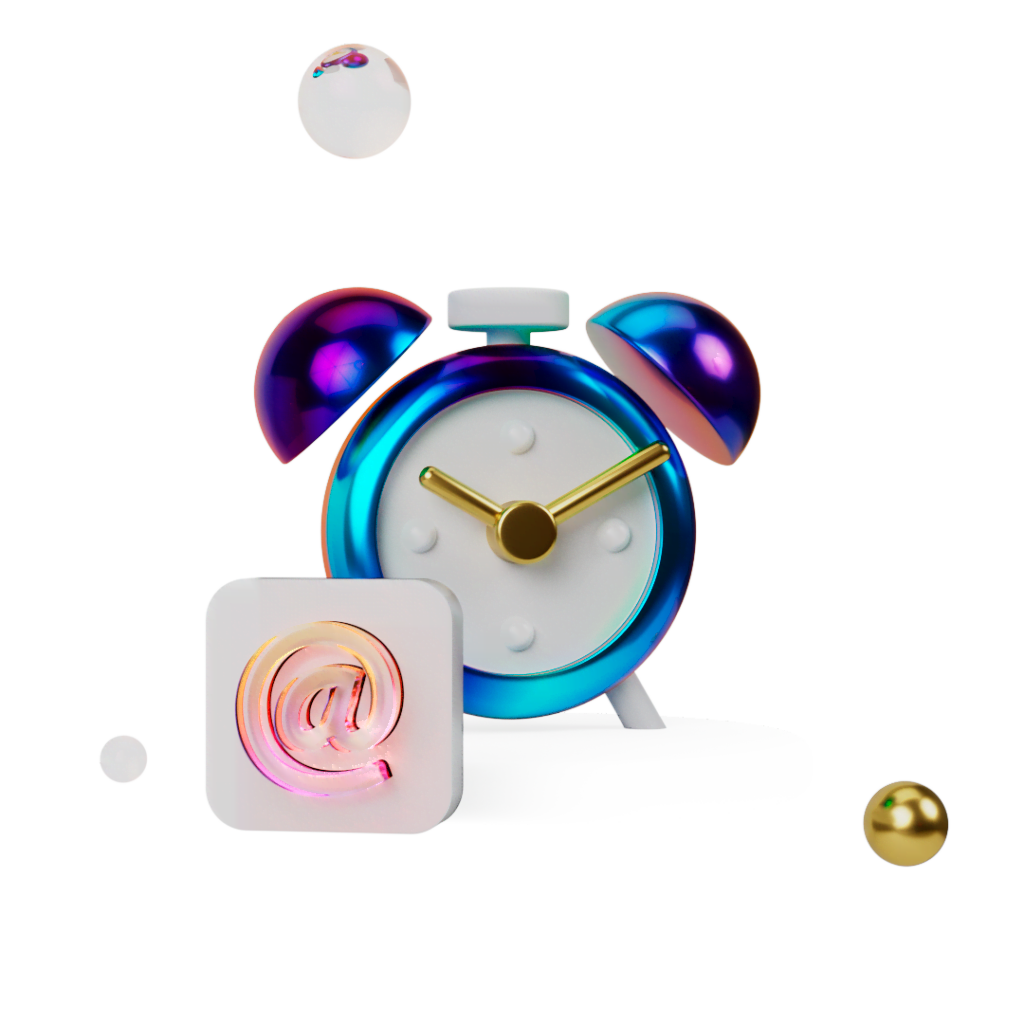 Build anticipation for increased engagement
Warm up your customers for Black Friday. Build anticipation by setting up a series of emails to stay top of mind with them. This gives you a chance to stand out in the customer's inbox before it becomes overloaded with other offers. Try including the Rules count down function in your emails to create a sense of urgency. During the Black Friday season, don't be afraid to send a little more communication than usual. The most important thing is that your message creates value for the recipient.
Below is an example of how you could set up your emails before and during Black Friday and Cyber Monday.
Cl. 18.00 7 days before – Black Friday teaser

Cl. 07.00 3 days before – Countdown to Black Friday

Cl. 07.00 26 November – Go live with the Black Friday offer

Cl. 12.00 Black Friday – Black Friday reminder

Cl. 18.00 Black Friday – Black Friday final spurt

Cl. 10.00 The day after Black Friday – Black Friday follow-up + Cyber Monday teaser

Cl. 07.00 Cyber Monday – Introduction Cyber Monday offer

Cl. 12.00 Cyber Monday – Cyber Monday reminder

Cl. 18.00 Cyber Monday – Final spurt Cyber Monday

Cl. 07.00 The day after Cyber Monday – Follow-up Cyber Monday + Teaser for Christmas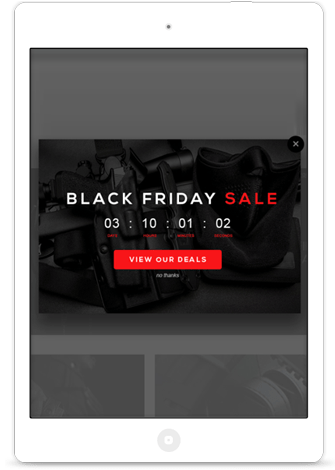 A/B test and experiment with the headlines
How do you cut through the noise in the recipient's inbox during the biggest shopping festival of the year when competition is at its peak? There are different ways to stand out from the crowd. Try playing around with the titles of your emails. Work with emojis and use words that create a sense of FOMO for the recipient. We always advise our clients to A/B test their mailings to know which content resonates best with their customers. And it's especially important to do so during major shopping weekends like Black Friday and Cyber Monday, when it can make all the difference to sales.
Here you can see some examples of headlines:
Black Friday starts NOW!

DON'T MISS – get ready for Black Friday sales!

Black Friday: 25% off EVERYTHING!

Unique Black Friday offer now!

Black Friday restarts: three, two, one…

Last chance! Black Friday discount

It doesn't get any better than this!

Join us – Your Cyber Monday offer is ready!

Tick tock! The Cyber Monday offer is almost over.

Last chance now: Your Cyber Monday discount is waiting for you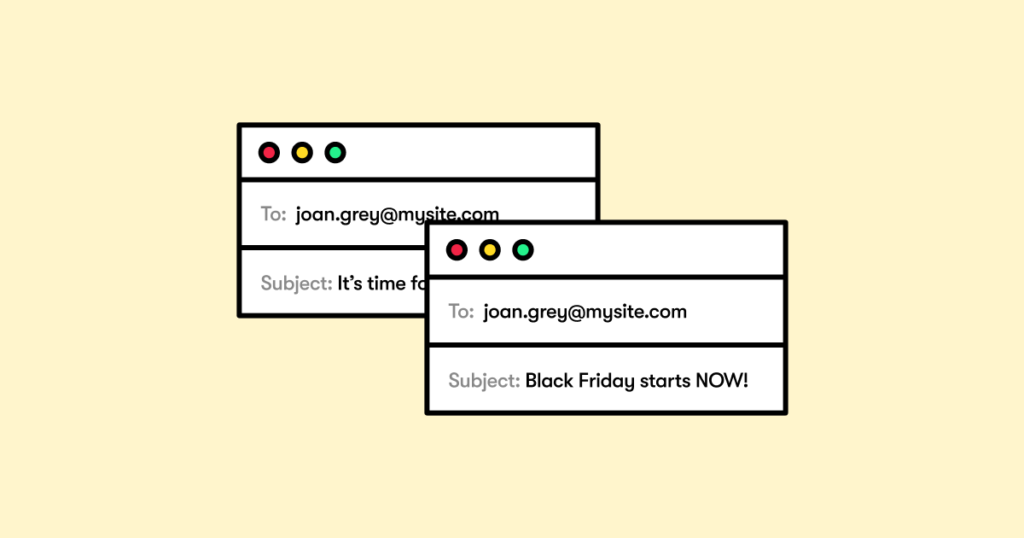 How to avoid the spam filter
Now that you've made sure all of the above is in place, all that's left is to start communicating. Then it would be a shame if your mailings were to fail due to something as petty as being caught in the recipient's spam filter, wouldn't you agree? So to avoid that, there are some things you can do to ensure that the delivery of your mailings goes as planned and reaches the recipient.
Make sure your membership lists are up to date and cleared of incorrect and spammy email addresses. Also, be sure to send communications only to those who have given their consent.

Check that you have set up the correct SPF, DKIM & DMARC settings on your domain. With those settings in place, you tell the recipient's servers that your newsletter is being sent from Rule's mail servers, which directly reduces the risk of your newsletters being flagged as spam.
If you are a Rule who hasn't set up these settings yet, you can do it here.
We hope that you now feel on track for Black Friday and know what needs to be in place before the big rush on November 24 (and even before that for those of you who are starting Black Week). Are you not already a Rule customer but want to start with digital marketing? Book a demo to learn more about Rule and how you can maximize sales during large buying parties with automated and personalized communication.