For retailers, Black Friday is one of, if not the biggest sales event of the year. There is a possibility to compensate for lost revenue that many have suffered due to the current economic situation. In this post, we share a proven recipe for success in email marketing that has led to huge success in terms of mass revenue during this huge holiday season.
Increased global sales on Black Friday
Black Friday started as a one-day event mainly in the US and has now grown into a global multi-day shopping marathon. Statistics show that most of the sales are generated on Fridays and that interest is highest between Wednesday and Saturday.
This year, Black Friday will officially take place on November 24, but the start of Black Friday is expected to kick off much earlier. In early November, consumers will start receiving information, "hype" and exclusive pre-BF offers, as a warm-up for Black Friday.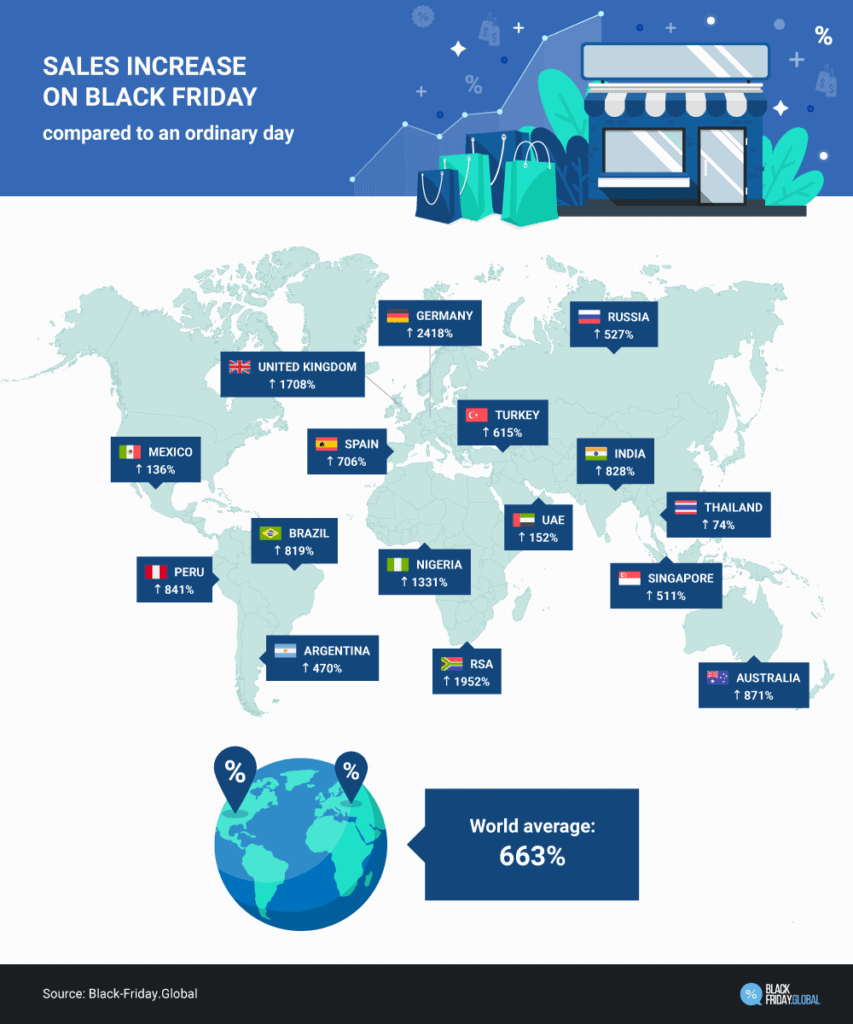 Previously Black Friday data has shown that the average Swede buys 4 products on Black Friday. It also showed global statistics of success; an increase in the UK of 1708% in sales, in South Africa; 1952% increase and in Germany a 2418% increase in sales during Black Friday. But this year things may be different, given the current economic climate, it's particularly important to stand out with your offers if you want to reach your customers and increase sales. But don't worry, in this post we'll look at how you can reach your customers throughout the Black Friday period.
Successful email marketing during Black Friday
E-retailers are aware of the huge sales opportunities that Black Friday brings. But the challenge may lie in devising a successful strategy to build up suspense for the important weekend and the post-Black Friday period. Below we share a proven and successful email marketing strategy – so you can fine-tune and optimize your current one.
For Black Friday, you need to clean up and warm up your customer base. Email marketing has evolved and is not what it once was. While there is still potential to drive sales through an "uncleaned" recipient base, we do not recommend sending out unstrategic mass mailings to addresses that will not appreciate your communication.
So before you start your Black Friday related mailings and campaigns, it's a good idea to clean up your recipient base. For example, removing inactive members and invalid email addresses. By having a "clean" recipient base, you increase your deliverability and ensure that your offers reach the desired recipients. Read more about how you can prepare your Rule account in this post – Preparing Rule for Black Friday!
Before Black Friday, it's a good strategy to build trust and send valuable content in the build-up to the big event. Examples of building trust include demonstrating your brand's high level of customer satisfaction, answering common customer service questions in advance of Black Friday, and consistently sending valuable content that you know your customers appreciate in advance.
Create an irresistible offer
Your Black Friday offer should be the very best you offer during the year. It must be a win/win for both parties.
The offer must be something that your customers find irresistible.
The offer must be profitable for the company.
An example of an irresistible offer used during Black Friday is from a company that used the subject line 'Get a gift card worth £6000'. Anyone would be tempted to click to open that email. Of course, the company did not give out gift cards anyway, but it was part of a larger loyalty strategy, where the amount customers spent determined the amount of gift cards given out.
The average email inbox, especially during the Black Friday weekend, is packed with emails from companies offering lots of exciting offers and content. You can't just send ONE email during Black Friday and expect it to do the trick. You need to send an email at least every day around Black Friday (a few days before and throughout the weekend, and preferably a day after) to stay at the top of your inbox. You could have the best subject line ever created, but if you're at the bottom of the inbox, few will open your email.
Below we have created an example of a well thought out structure of email marketing during Black Friday and with the help of Marketing Automation you can automate this process.
Create hype before launching your official Black Friday offers by sending teaser emails.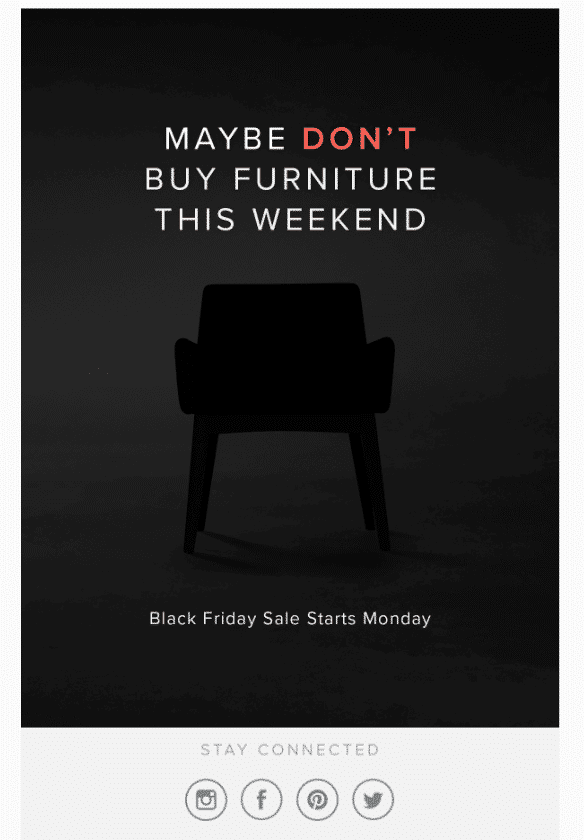 2. Official launch of the offer
Send an email the morning the official offer is activated to let your customers know the offer is live!
To surpass last year's Black Friday results, you need to send multiple emails during the Black Friday weekend. Many online retailers also run the offer on Monday (Cyber Monday).
Follow up daily (or why not twice daily) during the height of Black Week. Remind them of your irresistible offer and its deadline to create a sense of urgency. Even if you communicate the same offer, you want the feel, subject line and content to be different in each email. Recipients will otherwise ignore your email thinking they have already seen your email – get this part right and sales will follow.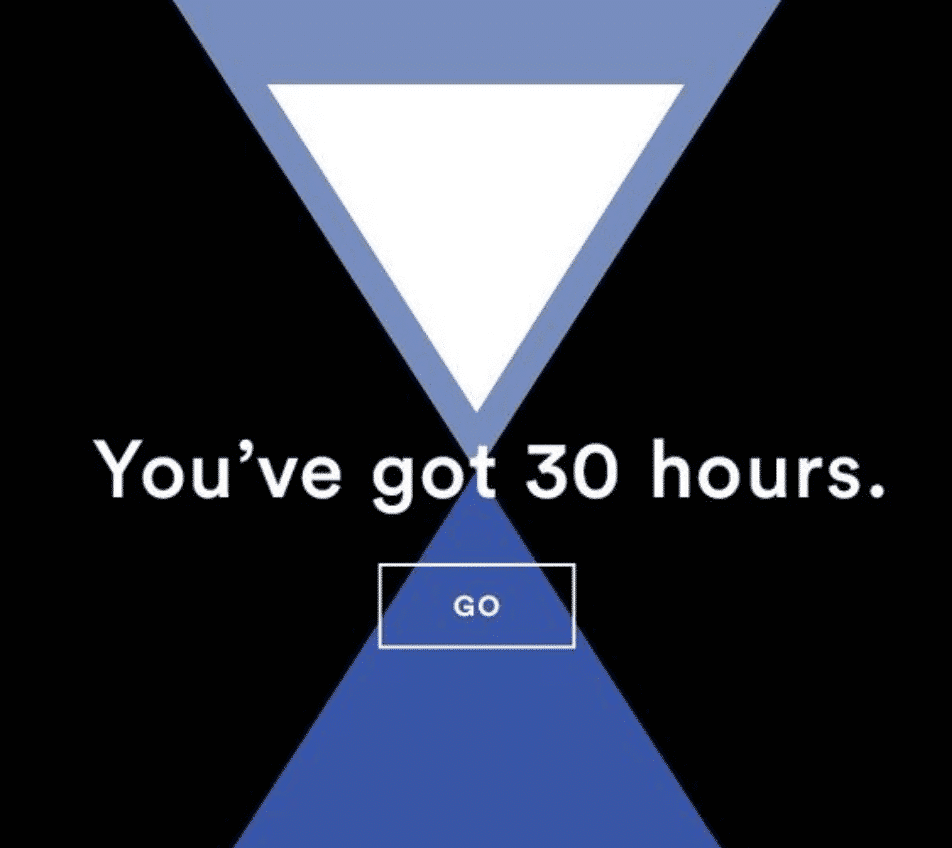 Email your recipients on the last day of the Black Friday offer and let them know that they only have 24 hours to take advantage of this fantastic offer.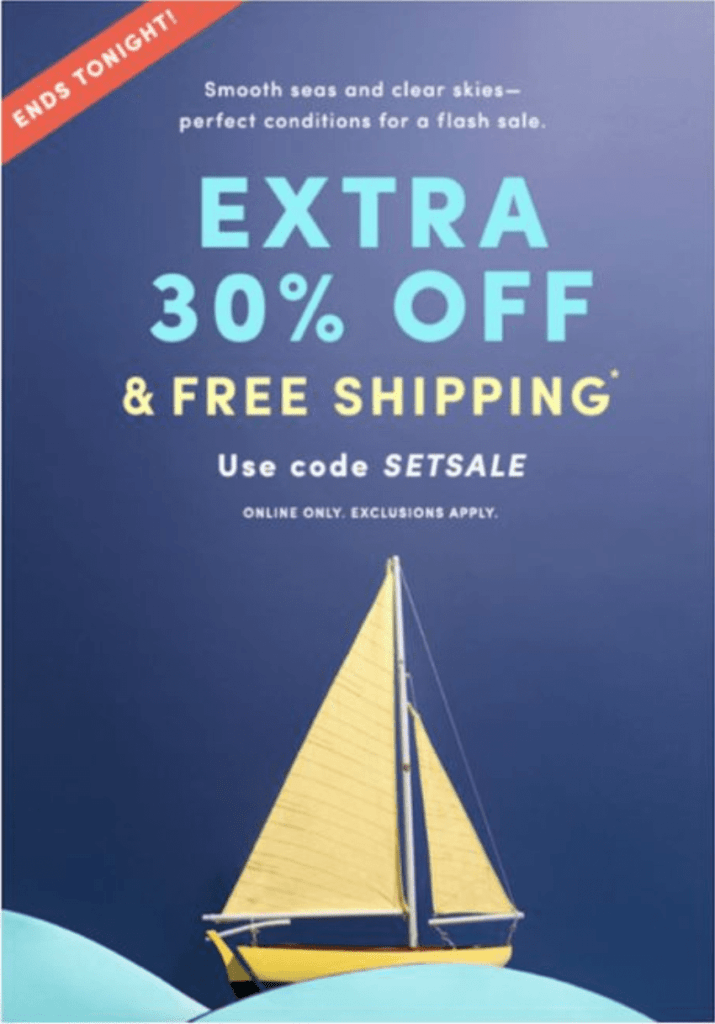 Last chance email is one of the most valuable emails companies can use for email marketing. A few hours before the exclusive offer is expected to end, it is a good strategy to send a final reminder email. By including a text in your email like "ending in 3 hours!" you can generate a real FOMO feeling among your customers. Fear-of-missing-out can lead to a huge conversion on your email campaign.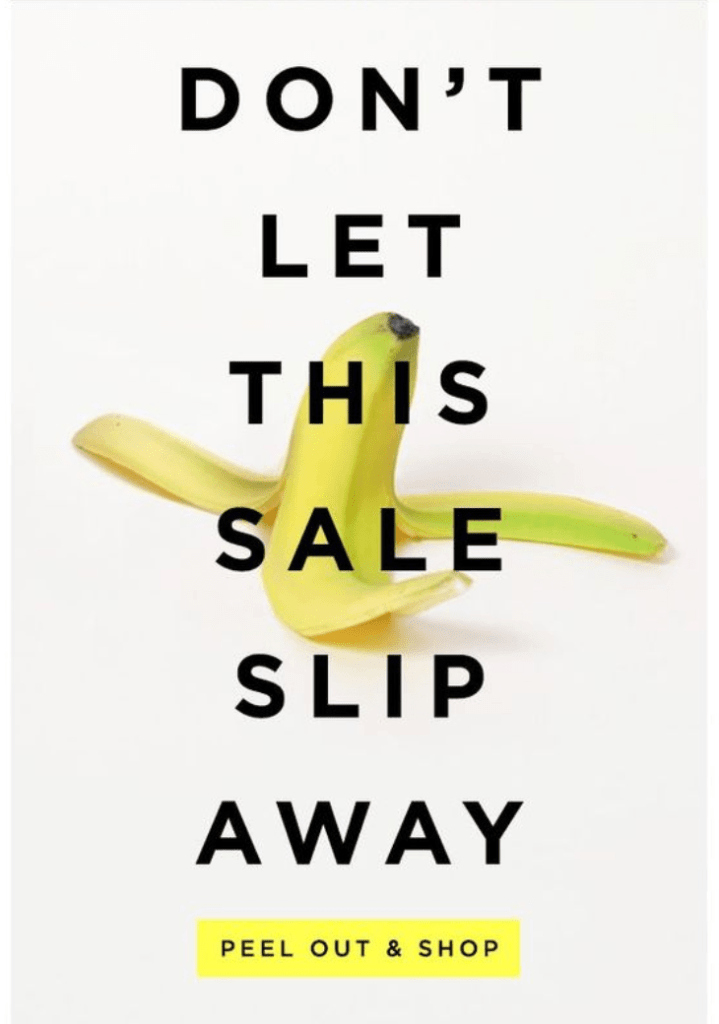 If the offer has shown exceptional results, you can extend your offer for a day or two to maximize sales. An extended offer email is best sent in the morning of the following day.
Key tips for successful email marketing during Black Friday
Work a little harder on your emails:
You are competing against hundreds of other brands trying to grab consumers' attention! A last-minute campaign will not work. Your email content, both graphical and textual, must be top-notch with a clear call-to-action. This is how you stand out from the crowd in the biggest shopping spree of the year.
A fully customized Black Friday template is now available in the platform.
Yes, you heard right! This year we have created a Black Friday template that is free for all our customers to use! This template is perfect for any business that wants to make their Black Friday offer stand out. The template is available to all Rules customers directly in the platform! Below you can see a sample of how you can use the template.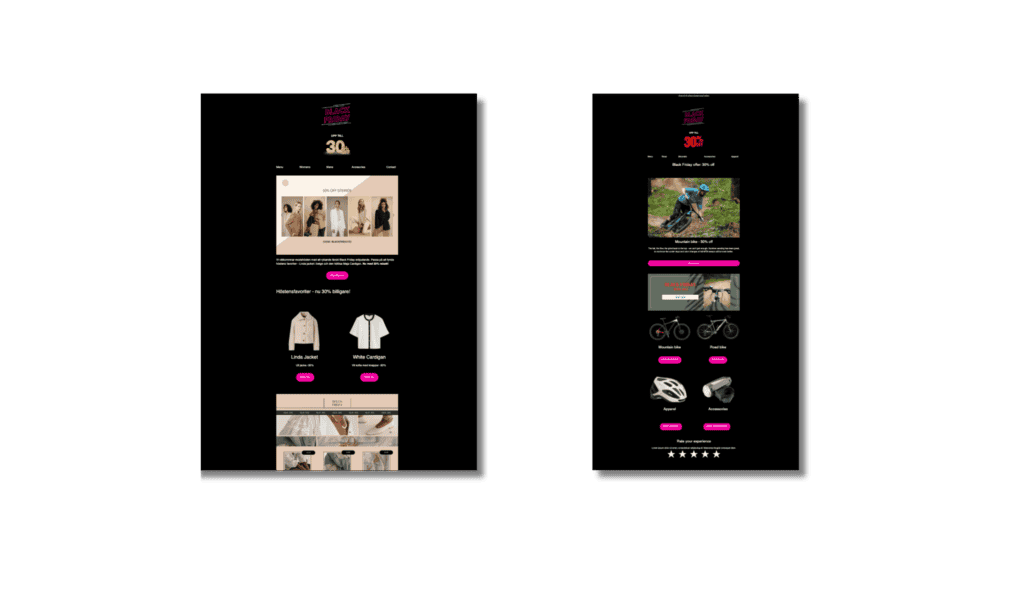 Make sure you have cleaned up your recipient base for better deliverability.
Have a clear strategy on who to communicate with and how to communicate with them during Black Friday.
Warm up your audience by providing valuable content that addresses issues you think are important to your customers for Black Friday.
Make sure you have an irresistible offer!
Don't be afraid to communicate a lot during this holiday.
As you can see from last year's global Black Friday results, this shopping event is something to take full advantage of. By taking the time to create a hard-hitting email marketing strategy during Black Friday, you can expect hard-hitting sales figures.
Need help with your Black Friday strategy? Do not hesitate to
contact us
. Don't have an account yet and want to get started with digital email marketing? Explore our
newsletter service
for an unlimited time.