We are heading towards brighter times and Easter is approaching. Therefore, it's time to start planning for a colorful Easter campaign. Easter is a perfect holiday for companies to communicate with their customers and there are many sales areas to cover. Easter eggs must be filled with sweets or gifts, Easter cards must be sent, tables must be set and food must be prepared. Some dress up and then usually the wardrobe needs to be filled with something. The possibilities for sales are endless, use your imagination to create the best possible Easter campaign for your particular company.
Don't put all your eggs in one basket
In order to communicate with your customers as successfully as possible at Easter, we recommend that you use a multichannel strategy. This means that you combine several channels during the campaign. Some messages can be formulated in a few words, while others require both text and image. When you want to reach your customers with something urgent, for example "Now we are live with this year's Easter egg hunt on the website!" SMS is the right channel to do it through. SMS has an extremely high opening rate, as much as 90% of SMS messages are read within 3 minutes.Do you instead want to give your customers tips on gifts to fill their Easter eggs with, in combination with a discount, then it's better to do it in an email, where you can include more text and also visual material. Therefore, make sure to use a multi-channel strategy to reach your customers with the right message, through the right channel and at the same time maximize your results during Easter.
We share our 5 best marketing tips for both website, SMS and email marketing. This is our Easter egg for you, please open it!
1. Pick out the Easter decorations - decorate the website
We start by picking out the Easter decorations. It shouldn't be missed that it's prevailing Easter on your website when customers enter. Update banners with Easter colors and replace, or decorate campaign pictures with Easter decorations such as eggs, bunnies or chickens. A tip can be to front with Easter-related products on the home page, clothes, food or decor that can be associated with Easter through color or shape. It ties the bag together further. By putting the customer in Easter spirit, you encourage them to take part in all that Easter has to offer – and also what you have to offer.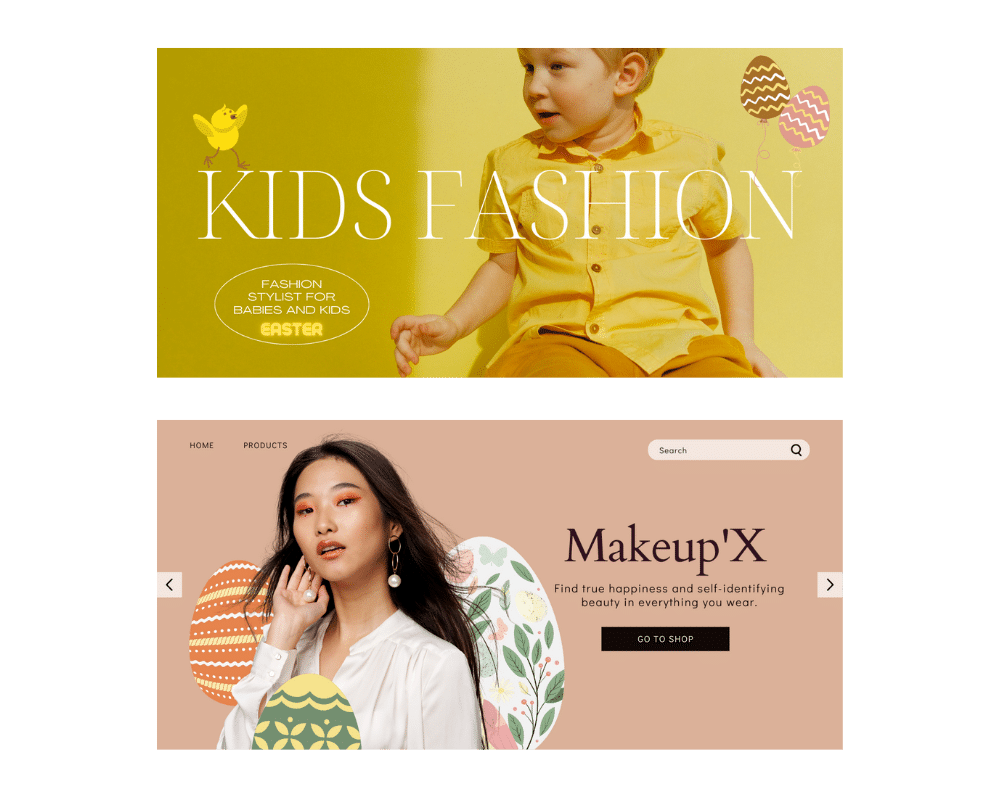 2.Easter decorate your send outs
It's not only your website that needs to be decorated, your send outs also need to be done. Replace colors and images in your newsletter with decorations that are typically associated with Easter. Include colors like yellow, orange and purple. Add cute Easter bunnies, little chickens and of course, Easter eggs. Why not order a custom-made full-on Easter-themed newsletter template to impress your subscribers a little extra? When you create your Easter SMS, you can easily include a link that leads the customer to an Easter-decorated landing page. Remember that SMS is a text channel that is for shorter messages. Therefore, take the opportunity to decorate the language in your SMS a little extra, for example with a fun "Easter introduction" such as "What's cracking".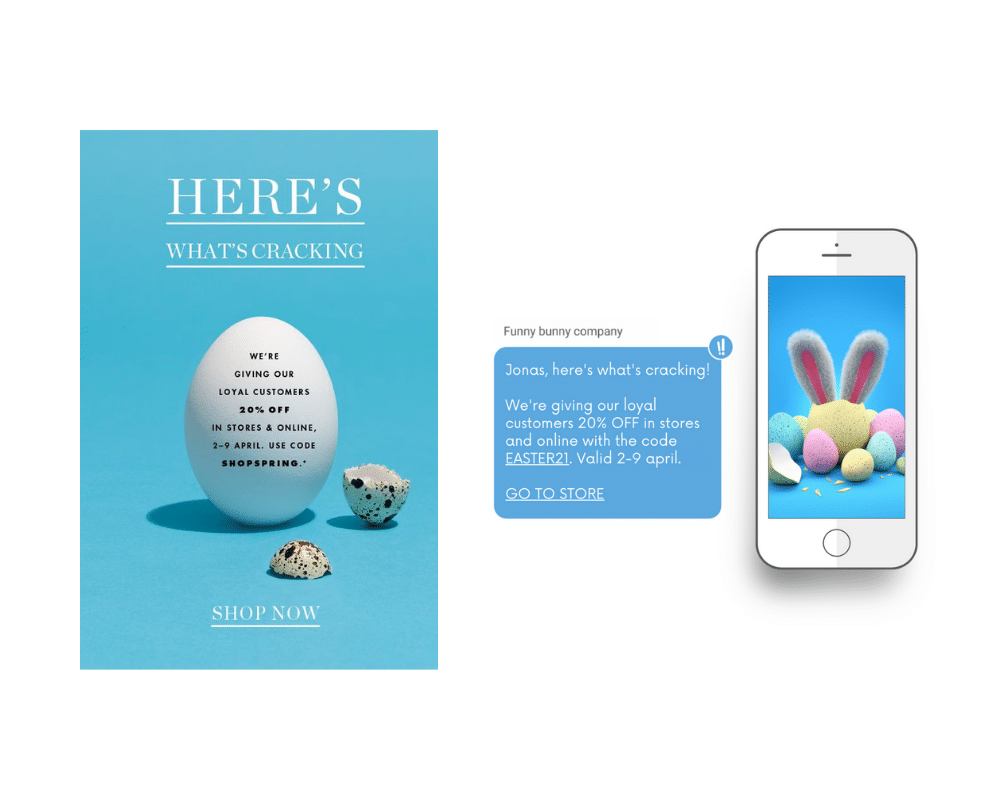 3. Easter egg hunt with exciting offers
Some stores are closed during Easter and a lot of people travel away to spend time with family and friends. In addition, we are in the midst of a prevailing pandemic and are advised not to visit physical shops and malls. So, what's better than an Easter egg hunt online? The concept is extremely engaging and rewarding for all parties, therefore you shouldn't miss this incredible opportunity to encourage both potential and existing customers to your site. The idea is to hide Easter eggs that contain discounts or other offers, on different pages and places on your website. This phenomenal idea will not only help you increase the traffic to your website, but will also encourage visitors to explore more pages and discover larger sections of your website range.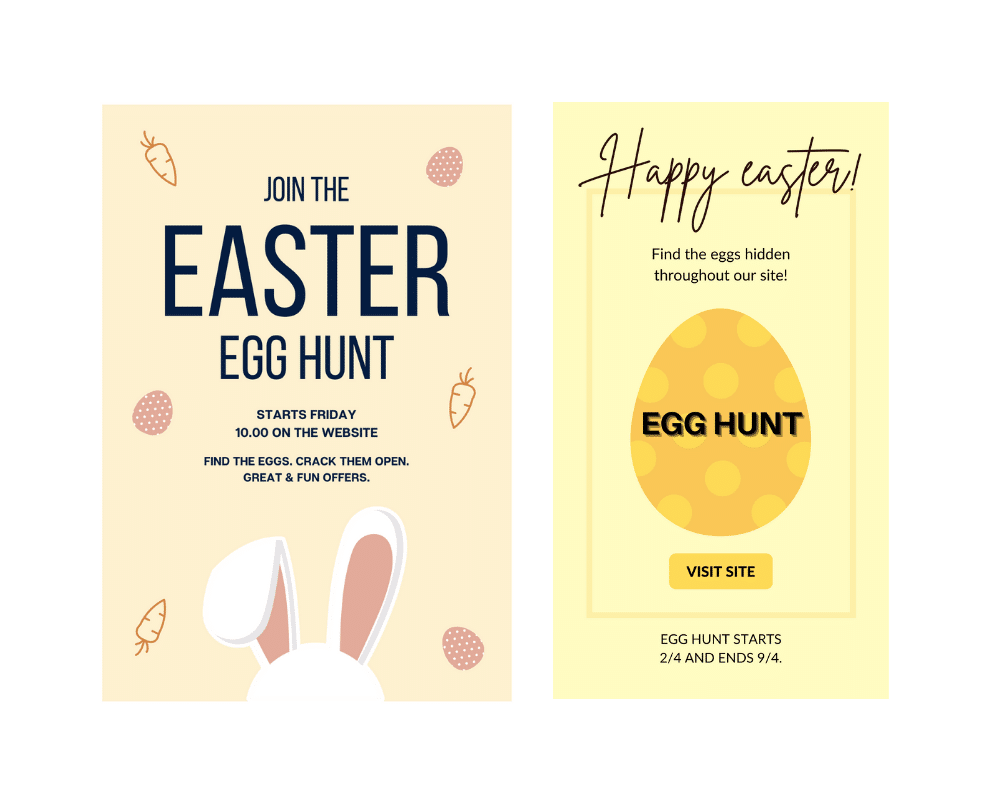 4. What is hidden in the Easter egg? Open to see!
A classic and very winning concept are offers related to the holiday. Write an SMS where you tell, for example, that the Easter bunny has left an Easter egg and ask the recipient to "open the egg", which in this case is a link. The customer will be linked to the website and met by a personal offer, for example 15% on an entire purchase. This is a very good way to quickly convert customers to the website, as the customer knows that they have something to expect when they click on the link. In exactly the same way, you can present it in an email. There you can also take the opportunity to put a little extra powder on the visual and include a "physical" egg that the customer opens by cracking/tapping it.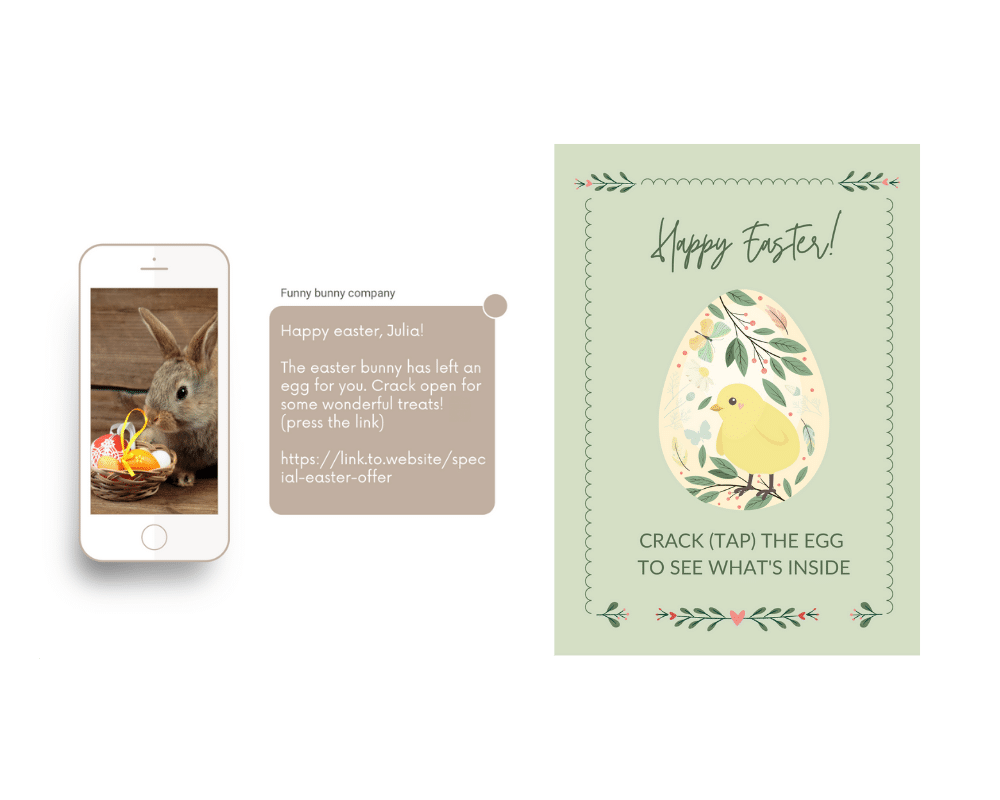 5. Tips on what to fill the Easter egg with
A tradition that belongs to Easter, is that you give away Easter eggs to someone you like. They're usually filled with sweets, but many people like to give something a little extra and hide a gift in the Easter egg. Suggested, you can add a movie ticket, a gift card, a skin care product or why not a piece of jewelry. Here as well, the possibilities are endless and you can encourage your customers to fill their Easter eggs with whatever products that you offer. Create an Easter egg guide that you either include in an email or publish on the website. Front your webshops home page with "Easter egg-friendly" products and why not at the same time offer a quantity discount that contributes to additional sales, as usually more than one Easter egg should be filled.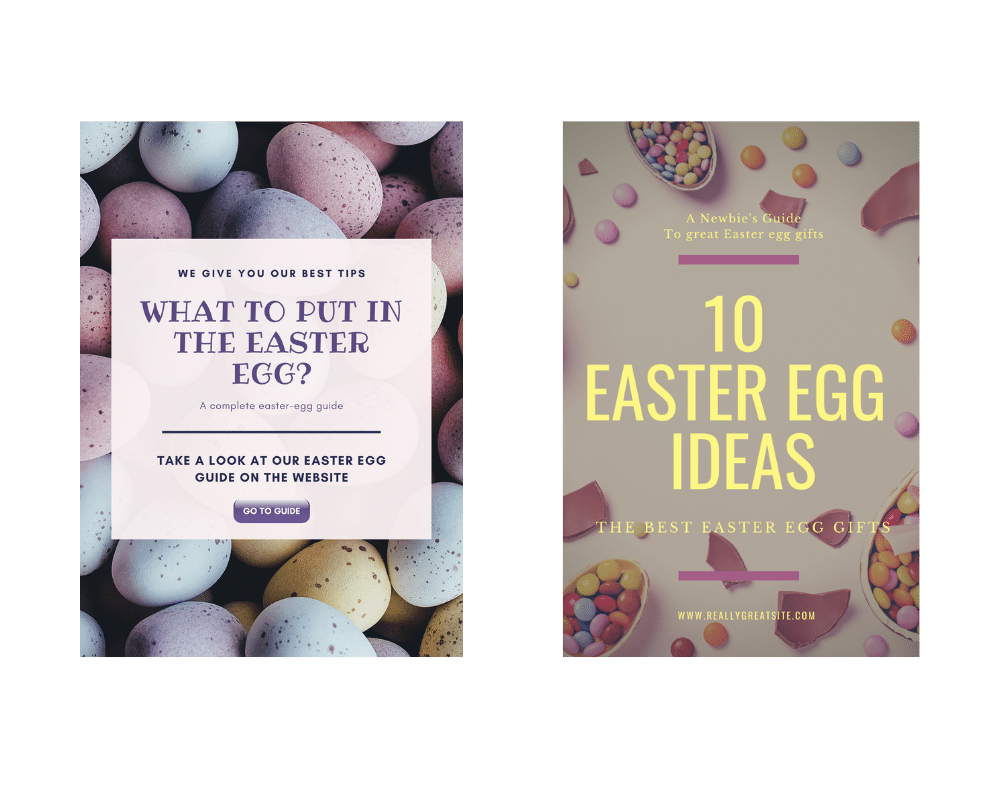 Finally, we want to share our most valuable tip. Start planning and communicating in time! Make sure you are well prepared for the Easter holiday and have set up a multi-channel strategy for how the communication with your customers should go. Create emails and text messages that you schedule and which are thus sent out automatically through a Marketing Automation tool. It saves the company a lot of time and resources that can instead be spent on further optimizing the strategy, there is always room for improvement. We at Rule are always at your service if you need help with your digital strategy before Easter, just contact us and we'll help you out!