You haven't forgotten that Mother's Day is approaching? The day when we get to pamper our mothers with love, gestures and gifts. It's also the trade's seventh most important sales opportunity. This year, Mother's Day may look a little different to many, with the prevailing pandemic. Given the current economic situation, it is especially important as marketers to inform their customers that Mother's Day is approaching – and also be ready with the best Mother's Day gifts. If you haven't started planning your marketing for Mother's Day yet, we will now help you along the way by sharing some creative and successful marketing tips.
Let Mother's Day be at the center of your website
In order for no one to miss out on it being Mother's Day soon, a tip is to decorate your website with your best gift tips. If you don't want to decorate the entire start page, you can create a landing page that you link to from the start page, where you collect your best Mother's Day gifts. Here you have the opportunity to highlight specific products that are new, that usually don't sell that well or that you have a temporary campaign on. By decorating your website, you both remind the customer that it's soon Mother's Day and the chance of increased sales is great.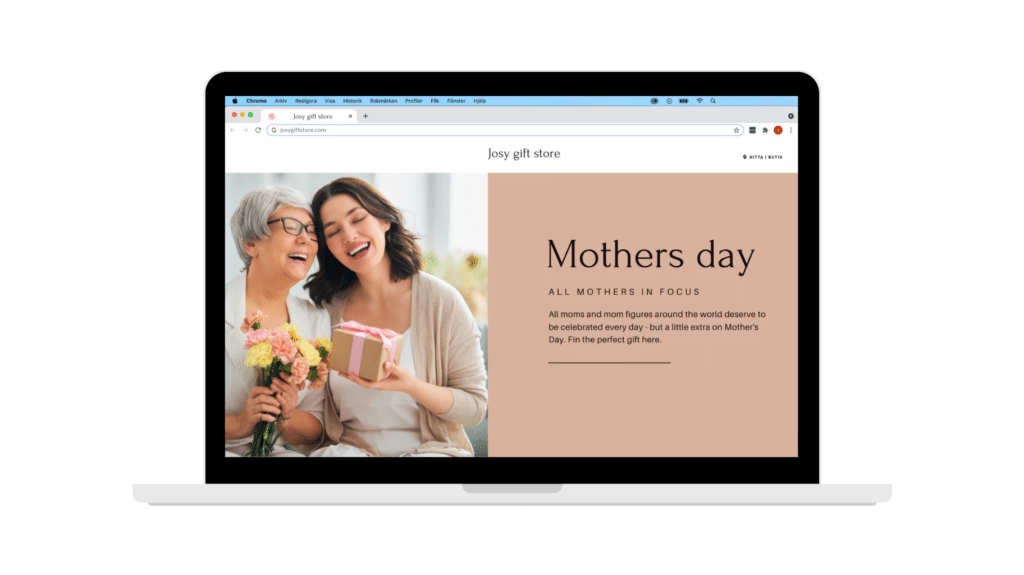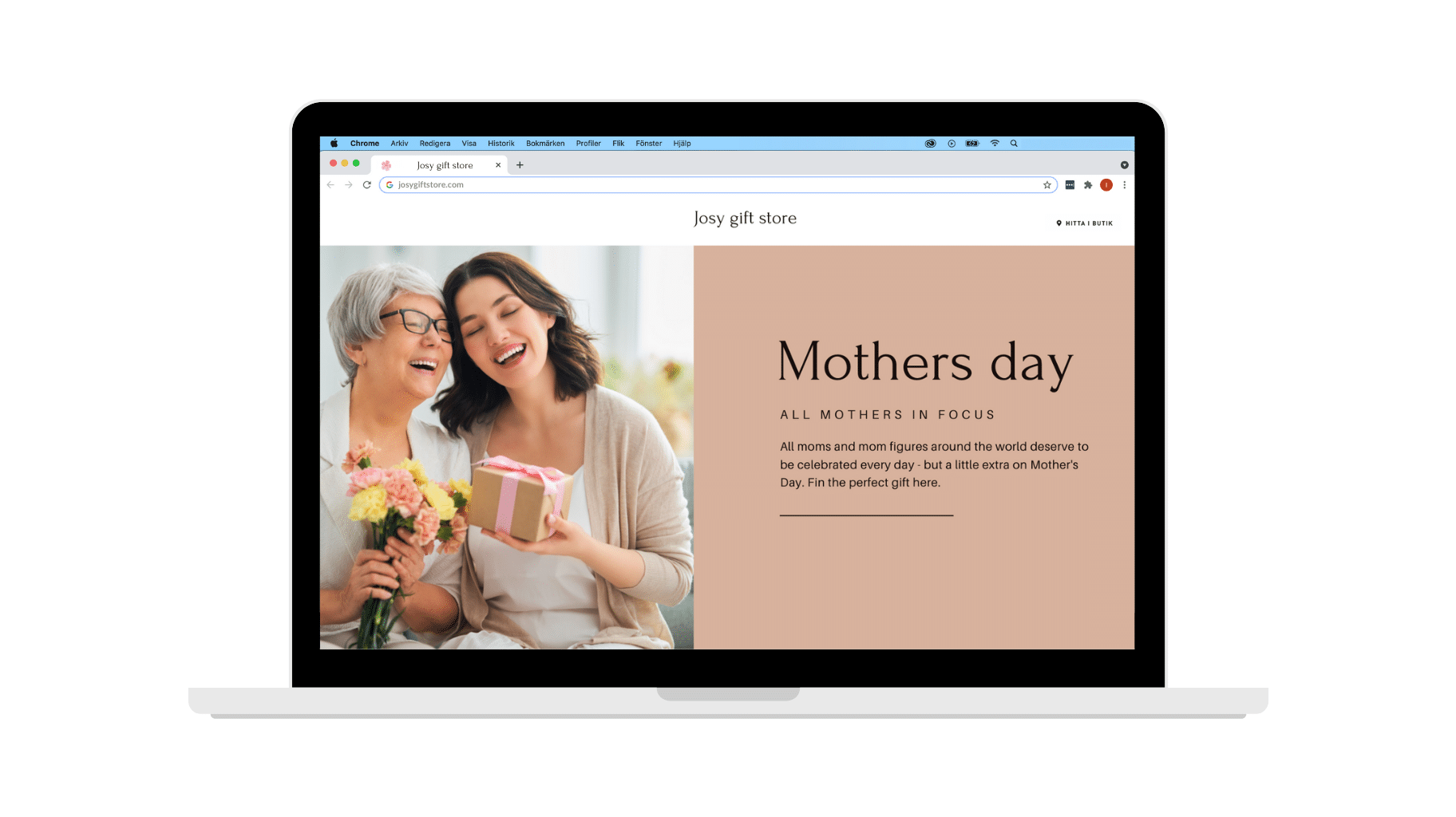 Create an email series for Mother's Day
With email marketing, you can easily keep your customers updated. Therefore, we want to suggest creating a series of emails for Mother's Day, to remind your audience to start looking for the perfect gift in time. But what should these emails contain? We list some examples of emails that can be included in an email series for Mother's Day:
First of all, start by sending out a reminder that Mother's Day is approaching, where you also include product recommendations

Special Mother's Day deals or offer a unique discount code

Deadline for orders, last day to order for guaranteed delivery before Mother's Day

Show off best-selling Mother's Day gifts on your website

Last minute offers, for example the week b

efore Mother's Day

Abandoned shopping cart

reminders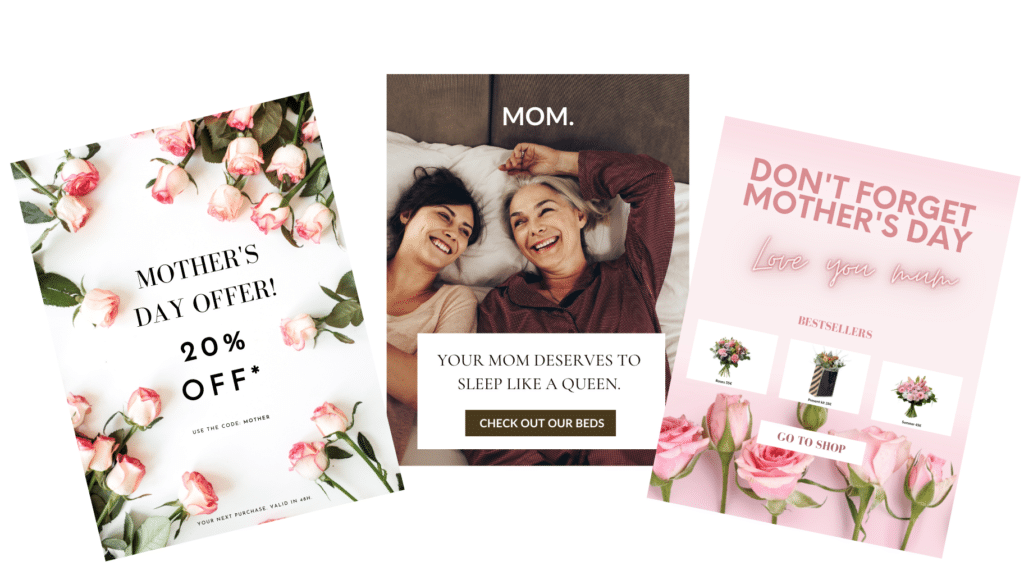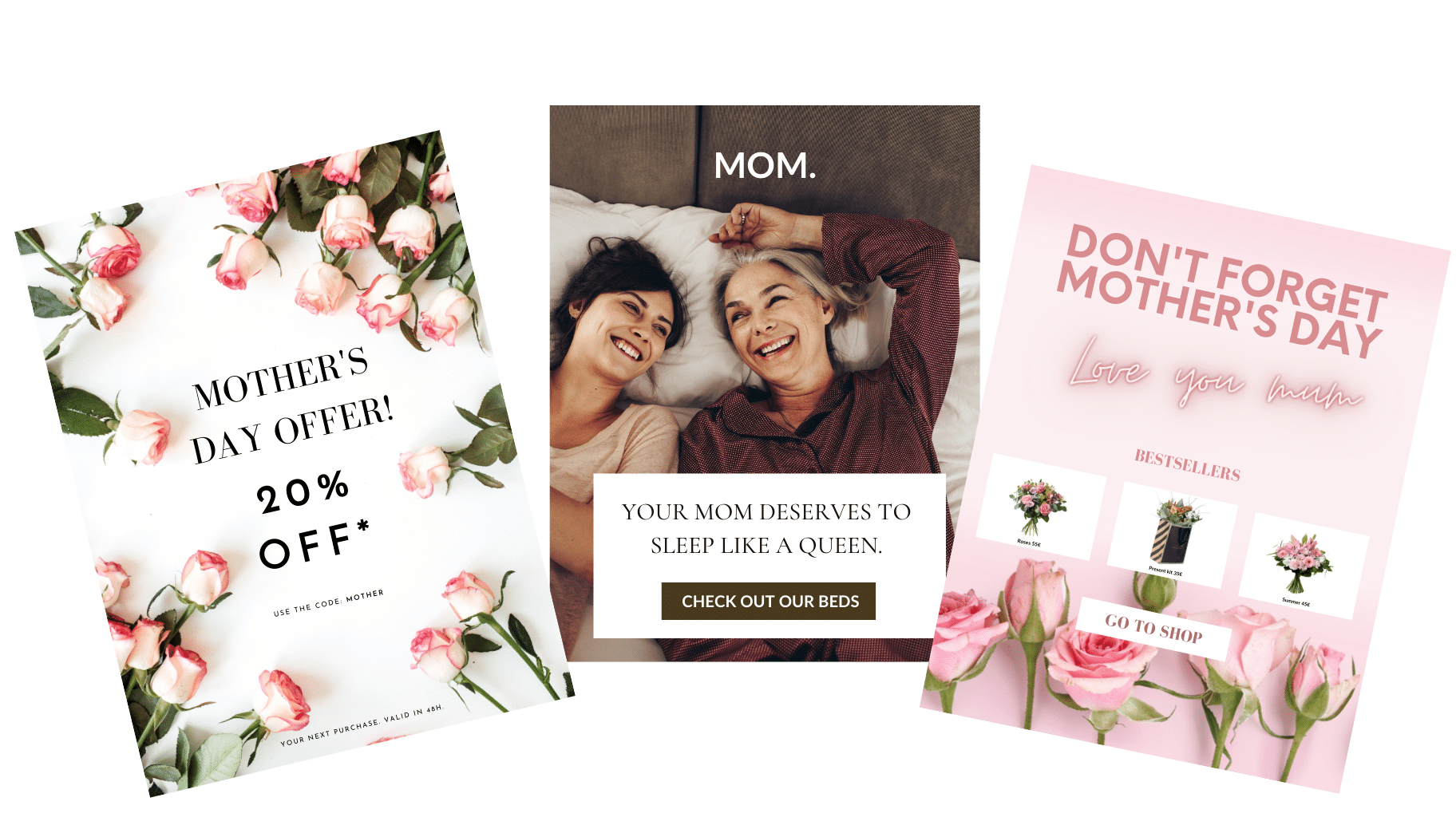 Digital growth with an exclusive giveaway
Competitions and giveaways generally always have great engagement. One idea is to create a giveaway that you can both market through email, but also on your website or in your social media. The conditions for participating may, for example, be that you enter your e-mail address and/or phone number. It also gives you the ability to expand your customer base by gathering all of these email addresses. When you then need to select a winner in your giveaway, you can use a smart and safe tool like Rules Raffles feature.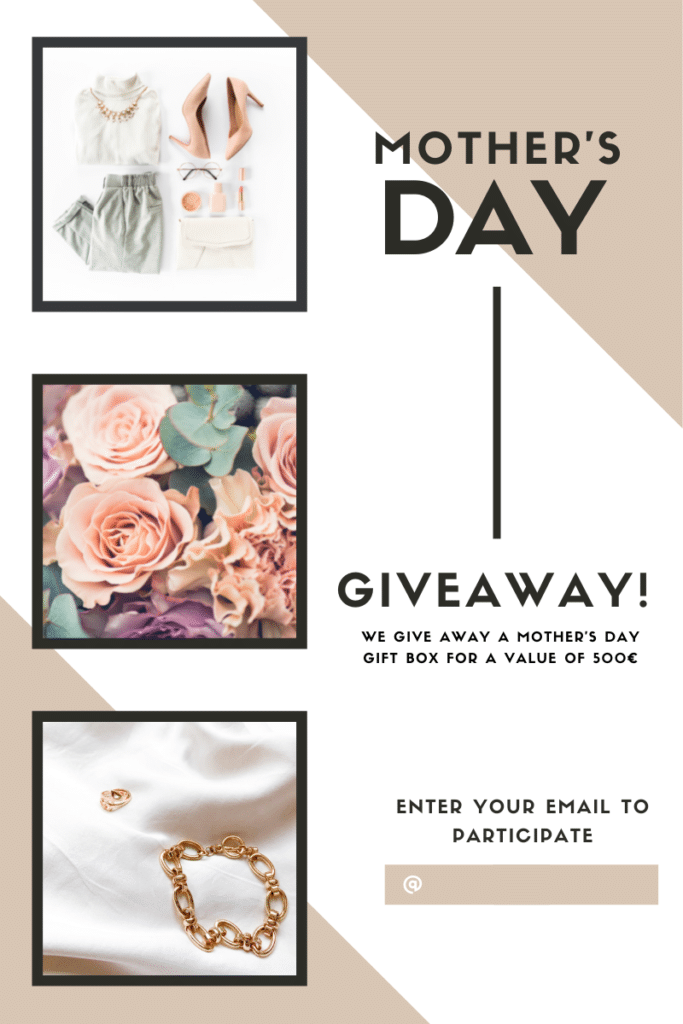 Create a common thread with omnichannel marketing
In order for your Mother's Day campaign to be as effective and successful as possible, it needs to be perceived as uniform and have a clear common thread through all your channels. By using an omnichannel strategy, you can deliver personalized communication across multiple channels and create a seamless shopping experience for the customer. This in turn will result in increased customer loyalty and sales.
Psst! Right now we have a time-limited offer to help you get started with Rule and Omnichannel marketing:
We invite you to a personal start-up meeting

Helps you with an omnichannel strategy and to connect current systems

We offer the first month's subscription fee
Contact us and we will help you set up a profitable omnichannel strategy.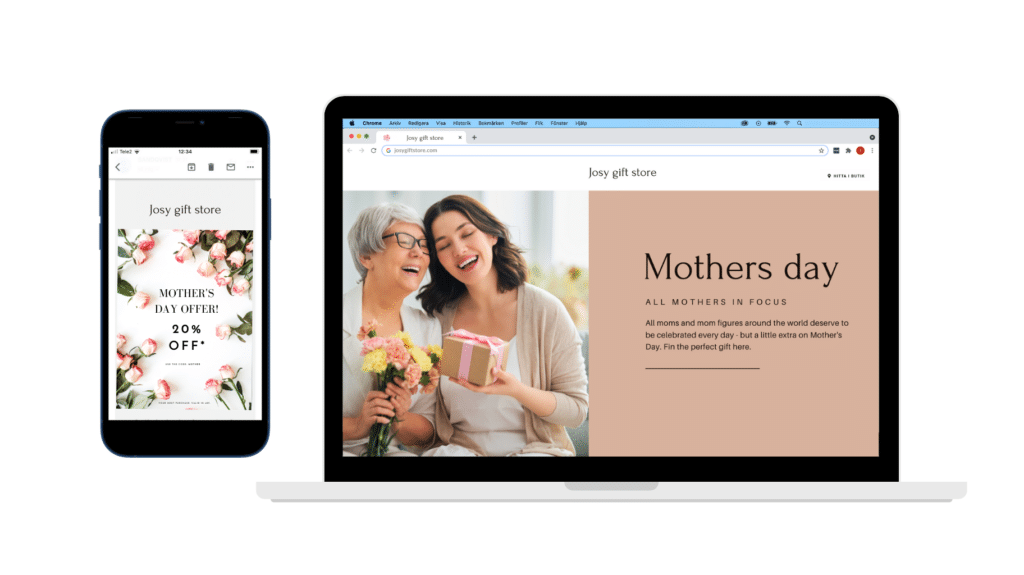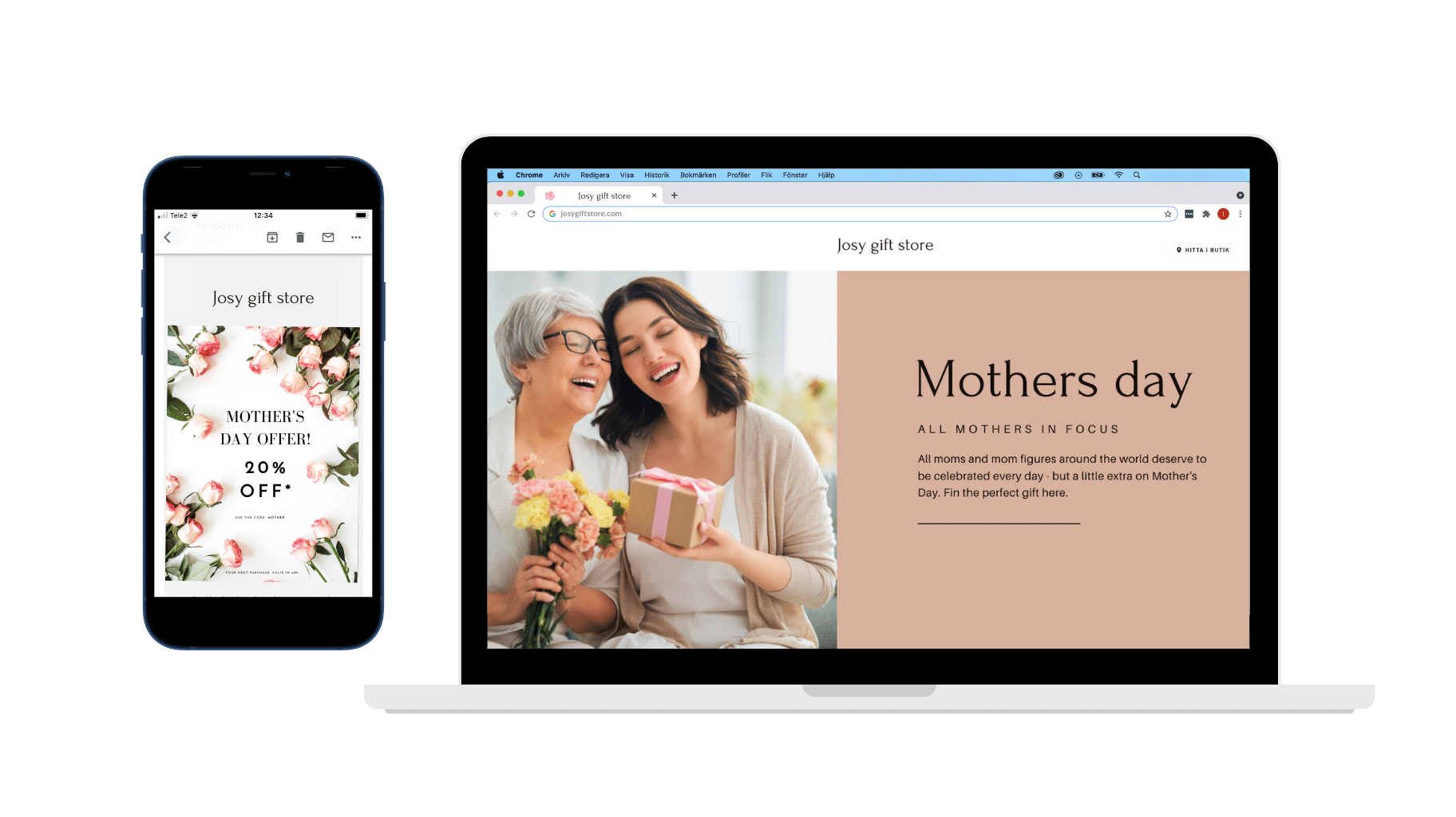 Reach out with your message immediately through SMS
Most people buy gifts the weekend before Mother's Day, many even later than that. When Mother's day is closing in and you quickly want to reach your audience, you should communicate with them via SMS. Through SMS messages, you reach the customer immediately and receive an unsurpassed opening rate on your messages. In just a few minutes, almost 100% of those who received the text message, will also have read it. This means that you quickly reach your customers with your message and can convert them to your website. A tip is to link to your mother's day campaign page, directly in the text message.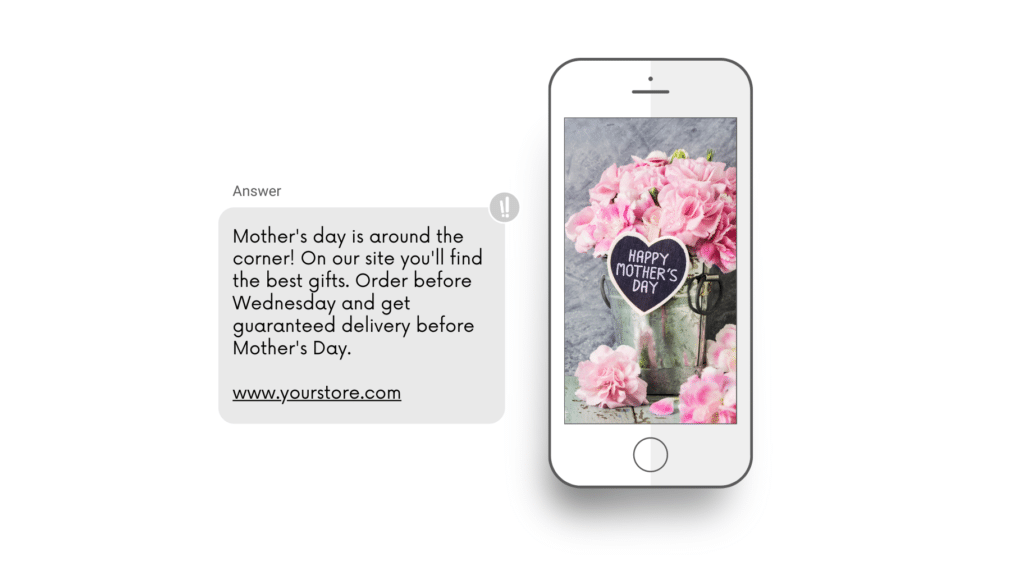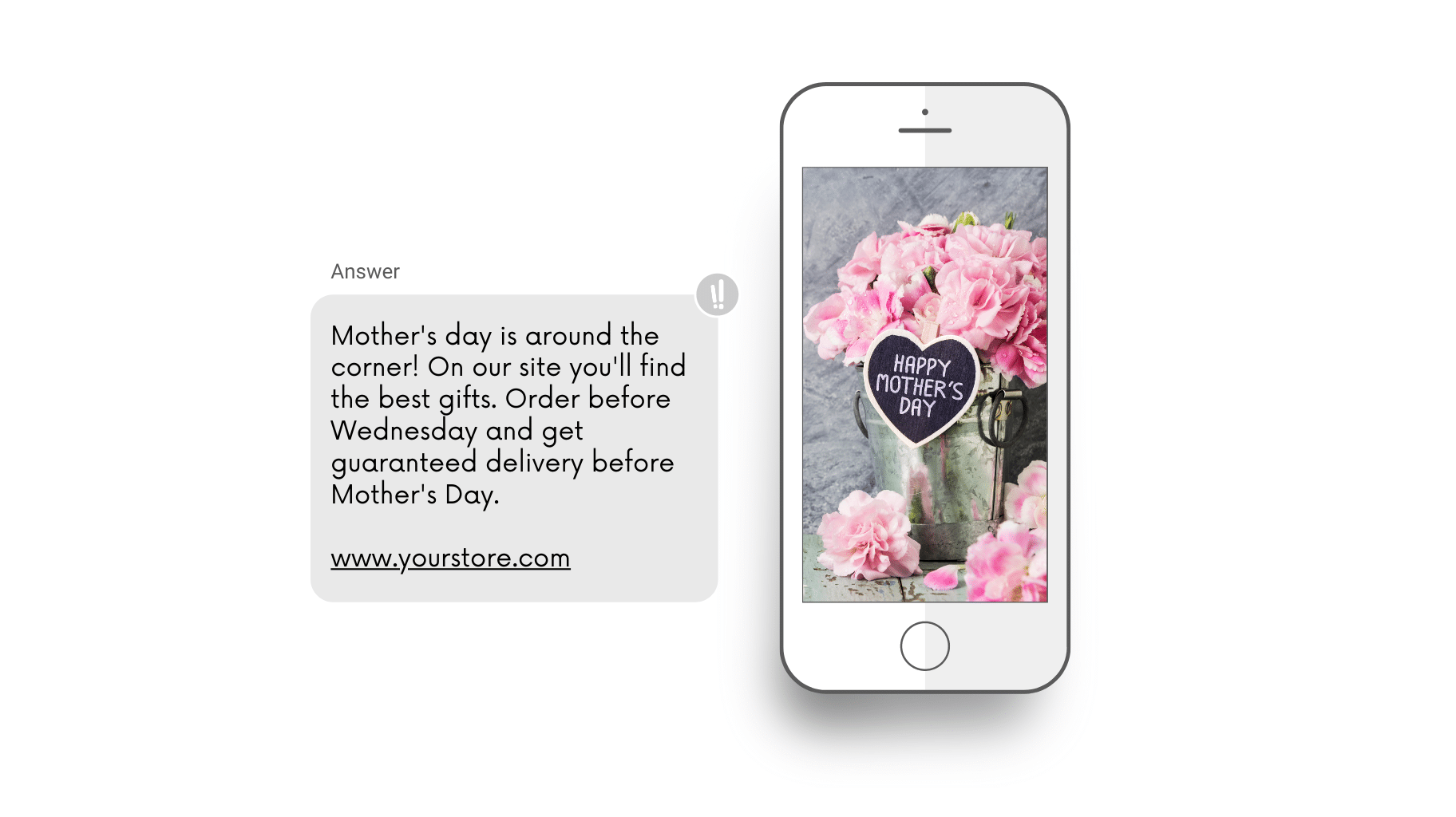 Don't let your customers get stuck, give them a gift guide
Many people spend countless hours surfing the net and searching in stores for the perfect gift. Help your customers save on a few hours of their gift hunt, by giving them a Mother's Day gift guide. Guides are a great way to market your products where you can highlight exactly what you want and at the same time offer much-needed inspiration to your customers. Just remember to focus on different types of mothers in your guide and include both affordable but also a little more luxurious products, it should suit all budgets. A guide is a great way to build trust, increase your conversion and boost your sales.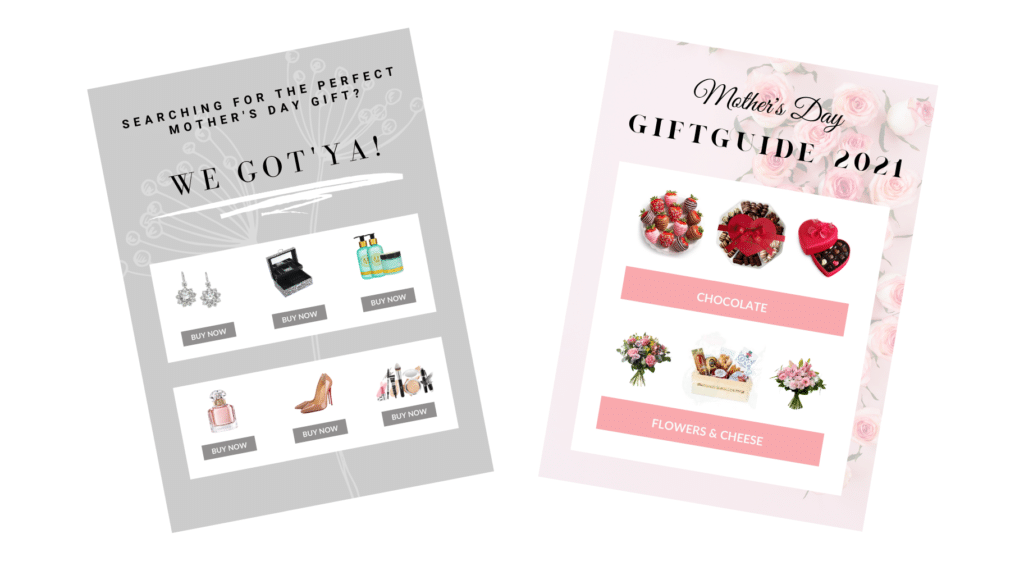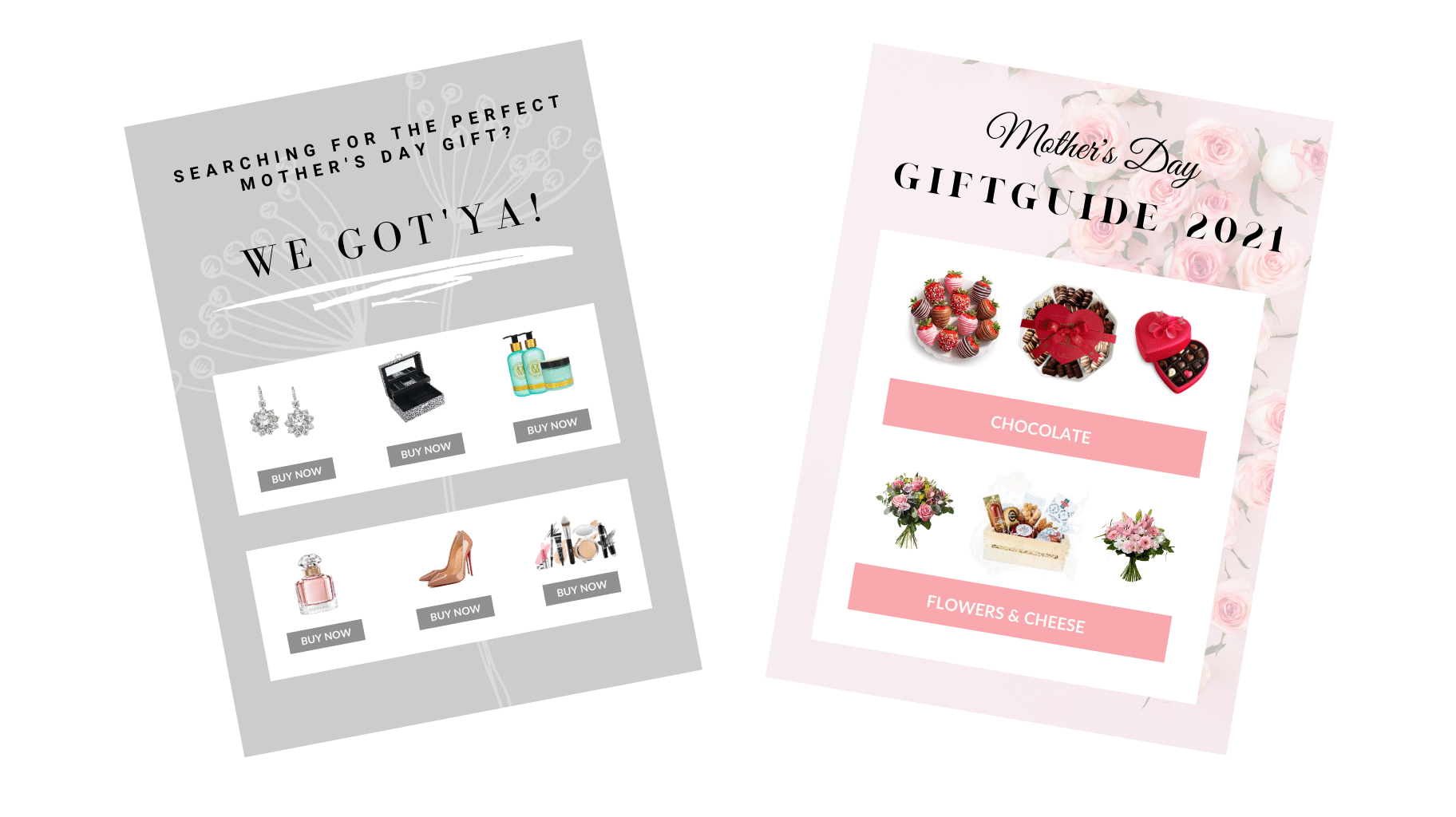 Mother's Day is an important day for companies and people around the world. Therefore, make sure you plan your campaigns well in advance. Set up a strategy for attracting new customers, but also for how to nurture and retain your existing ones. Even though commercial days like Mother's Day come with an excellent chance for digital growth, there are also many ways to create customer loyalty, for example through unique VIP offers.
As a Rule customer, you have the opportunity to book a meeting or workshop to get help with your digital strategy. Contact us and we will help you maximize results!