Multichannel is a term that is generally used in marketing and customer communication. Here we will delve into exactly what multichannel means and how it relates to omnichannel, which is another "buzzword" in this area.
Multichannel is vital today for the simple reason that customers are everywhere. Meaning you need to be where they are and maintain consistent contact. Today's customers have much more control over the buying process itself and use various channels to source information. In the simplest of terms, multichannel marketing is all about customer choice.
As the diversity and choice of channels continue to rise, embracing multichannel systems for marketing is becoming not just a good business idea but a crucial one.
Multichannel vs Omnichannel explained
Both multichannel and omnichannel involve marketing and communication using a combination of digital channels. The fundamental difference lies with how the customer journey and experience is merged. For instance, with multichannel, a retailer may have a physical store and a website, with both channels having little interaction. Any online customer experience is separated from the physical store, and interactions are treated almost as separate businesses.
Today, customers tend to judge a brand by its performance across multiple channels, including social media. They expect their journey of multichannel shopping between each and any of these touchpoints to be uniform and seamless. Retailer's stores and their website are expected to stock the same products, be interchangeable, and provide the same level of service. Omnichannel allows customers to communicate and interact over a diverse range of channels and receive the same responsive service and brand image. 
What exactly is Multichannel marketing?
Multichannel communication and marketing are about using several different channels to reach out with a consistent message. These are usually a combination of direct and indirect channels, from social media and websites to direct mail and mobile messaging. This process allows customers to use their choice of channel and enables them to take action. Preferably, their response is to buy your service or product. 
Although multichannel marketing can span different channels from a physical location to an online website, each channel is separate. It works independently from the others and will have its own marketing plan, strategy and goals. This can sometimes create an impersonal, confusing and frustrating experience for customers who receive mixed messages.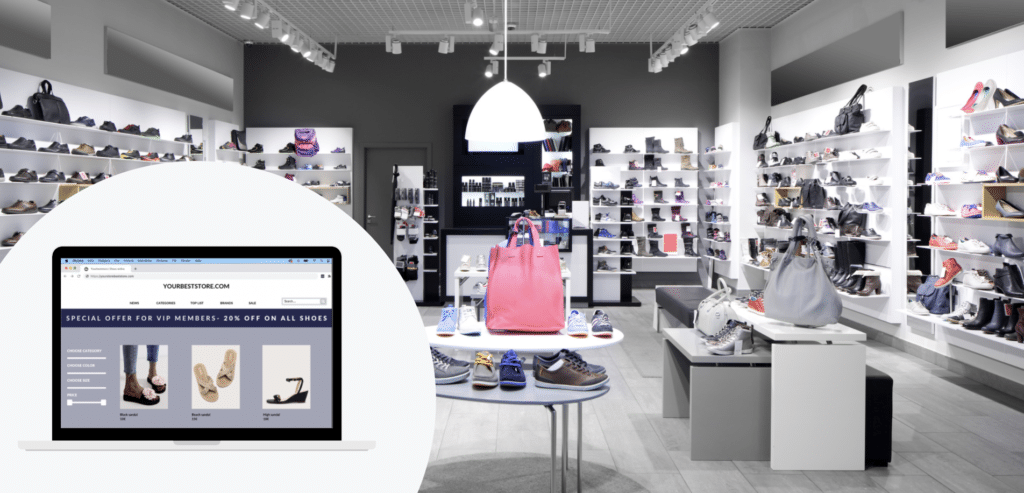 How Multichannel eCommerce fits in
Most customers want online purchases and want the products and services to be available on their preferred channels. It means not only do you have to be competitive on prices, but you also need to make products more reachable and visible. Many companies have revised their practice of selling everything in one place and moved to a multiple sales channel strategy. 
Simply put, multichannel eCommerce is where sellers opt to list their products and sell on several channels, including online marketplaces. For instance, you can own an online or physical store and list your products on shopping websites like Amazon or eBay. Many engaging in this practice use multichannel eCommerce software to help list and organise the business processes needed to run a multichannel retail business.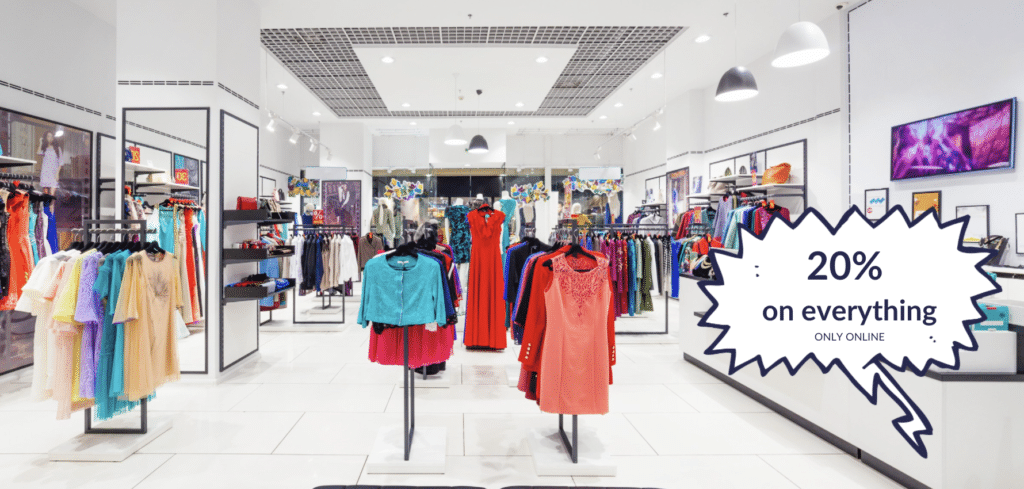 Advantages of implementing a Multichannel strategy
There are several reasons why it's good to have a multichannel strategy compared to using a single channel for your communication. Here are some of the most important:
Not all potential customers and partners communicate via the same channels
It's easier to reach out and to be reached by customers using multichannel
The opportunity for multichannel communication is what everyone today expects 
Different communication channels are suitable for other marketing purposes
If one channel is unusable for any reason, there are always available alternatives
Multichannel is a valuable asset in the event of any unforeseen events
Sometimes external events that have been impossible to predict can mean that the game plan for any business needs to be revised. This was experienced by many companies in 2020 when Covid-19 shut down parts of society. Multichannel management ultimately means you have more options if something goes wrong. It's also helpful for quickly responding when a channel suddenly becomes popular for some unexpected reason.
A company that has invested in multichannel can also quickly and easily redistribute resources based on where they are most useful at the time. It's a valuable resource and a compelling justification for why most companies are represented on several different social media platforms instead of just one.
Disadvantages of a Multichannel approach
A company that uses a multichannel approach without an effective multichannel sales strategy risks several issues. Using the wrong channel at the wrong time or conveying the image of being contactable when the reality is different can break customer trust. 
There are also potential risks in investing in a marketing budget for several channels when it would have been better to condense resources. Multichannel can be kept simple. It can mean that primary communication uses the telephone, but website email or questionnaires are included as a backup. Another example is when you sell goods in a physical store but have information about current products, offers or discounts on a website.
A more obvious disadvantage of purely focussing investment in multichannel management is that there is now a more sophisticated alternative; omnichannel.
Omnichannel is an Effective alternative to Multichannel
Omnichannel is managing marketing and customer communication via several channels, just as with multichannel. However, it uses a seamless, holistic approach with multichannel integration. This focuses on consistently delivering a personalised experience across all devices and channels. The basic principle is that it's customer-based and not purely channel-based. It aims to engage customers and make the experience straightforward, wherever or however the interaction occurs.
It can often be as simple as having a multichannel integration platform to connect all the channels you use. In this way, customers receive an informative and uniform impression of your company and brand image. It's possible to handle all communication in a coordinated way regardless of the channel. A company with tools for omnichannel communication, for instance, can choose when and how you should answer.
Omnichannel is all about improving the overall customer journey and experience and strengthening the sales process by making it more data-driven. Tools make it possible to take a collective approach to marketing and communication, with the customer right at the centre.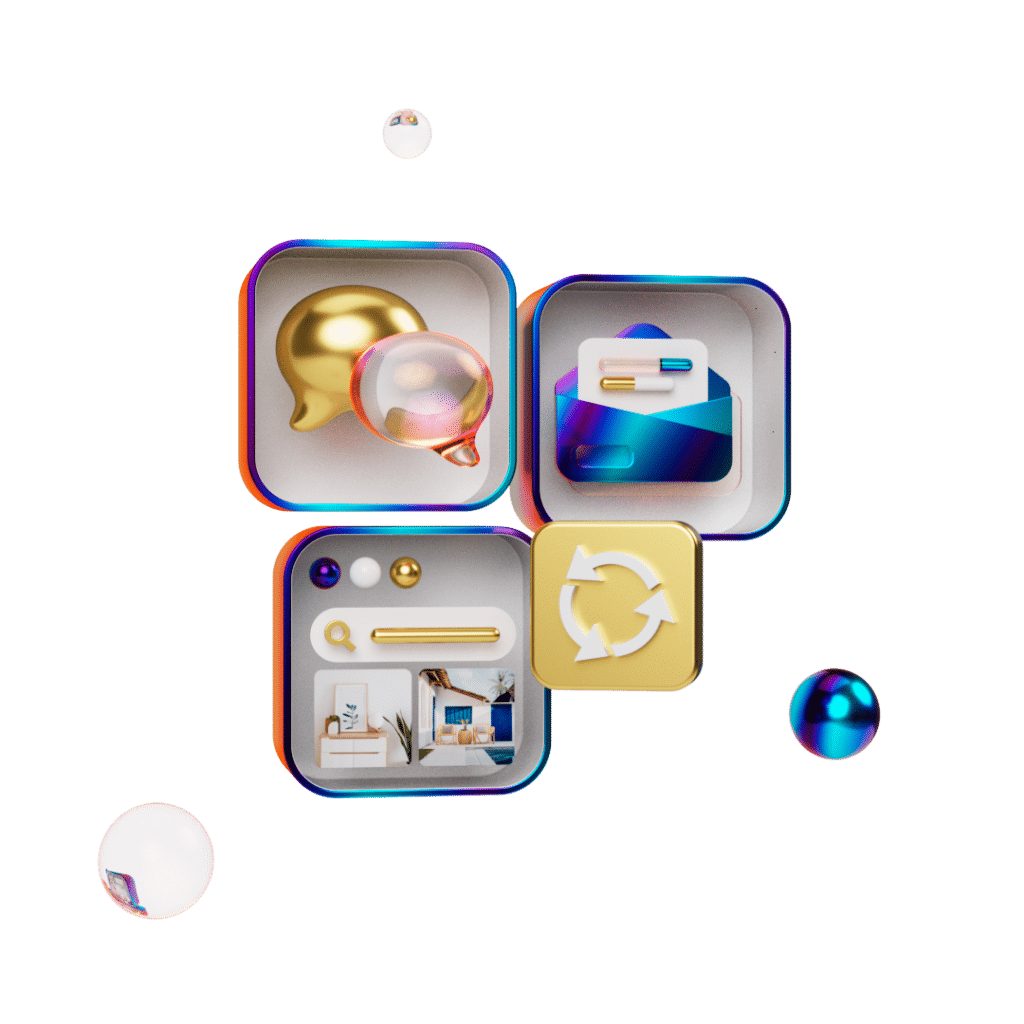 The overall impact of Omnichannel communication
Many large companies are investing heavily in omnichannel communications. Technical development has made it possible to allow different channels to interact like never before. It's based on customer data being collected at every step of the multichannel customer journey. This information is then employed in the channel or platform where it will be most valuable and productive. 
The fact that you can get offers on Facebook based on your Google searching habits is an example of basic omnichannel marketing, which is very effective. If you allow a mobile device to keep track of where you are, multichannel tracking gets even more effective. Omnichannel can mean you receive an alert when you are near a store that stocks an item you have made a price comparison on. It can also mean that sellers in physical stores can keep track of all your purchases without you telling them. 
For many companies, this creates superb opportunities to give customers personalised treatment, regardless of where the customer meeting takes place. Multichannel is also about customers using different channels, but it's not as effective as these channels do not communicate with each other. With omnichannel, all your channels overlap seamlessly.
Is Omnichannel always preferable to multichannel?
Omnichannel is a more advanced technology and generally has greater potential than multichannel. However, it's essential to use the technology in the right way, and a technologically advanced system can be expensive to implement.
Here at Rule, it has been a priority to develop a platform for omnichannel digital communication that is easy to use and works for as many companies as possible. The platform functions as a kind of control room that provides you with a complete overview of all the company's customer interactions. When it comes to omnichannel marketing, this means you can create effective and cost-efficient marketing campaigns. They can reach chosen customers via several channels simultaneously and combine different marketing efforts to complement each other.
Future trends for Multichannel & Omnichannel
Customer experience is a powerful differentiator which can make all the difference in a competitive market, particularly multichannel selling. All indications are that sales, marketing and communication will continue to take place via several channels in the future. These various channels will be used in a complementary and controlled manner, with digital systems used to maximise all customer journeys.
The quality of this customer journey is vital, and so is consistency and brand image. Customers see your brand as a whole, wherever their interactions take place. Whether online, on the phone or in a store, there is little value in inconsistency. A positive experience is overshadowed if a customer's online experience is negative. If each channel is treated as a distinct entity, there is a considerable risk of failing to deliver consistency.
Several global companies have made considerable investments in this developing omnichannel technology. There are some amazing examples of them building a community and driving customer loyalty and sales. These tools are now also available for smaller companies that want to upgrade their operations and embrace the future.
Get in touch today, and we will tell you more about what Rule can do for your business.