Now is the time to start getting inspired, planning and preparing for a profitable Black Friday email marketing strategy. With this post, we want to help you in your Rule, so that you have organized the most important things in your account in time for the biggest sales event of the year. Are you ready? Because we are!
Collect email addresses with built-in spam protection for Black Friday
Right after last year's Black Friday, you probably started planning an even more effective strategy to expand your customer base for this year's Black Friday. With the holiday season just around the corner, it's time to put some extra effort into collecting email addresses and other valuable customer data through your website and other channels. This way, you can let as many people as possible take advantage of your great Black Friday offer, while maximizing your sales. To protect against spam attacks and non-legitimate addresses sneaking into your customer base through your forms, we have built-in spam protection in our form code. Good, is not it?
Below we list the important preparations in Rule for Black Friday.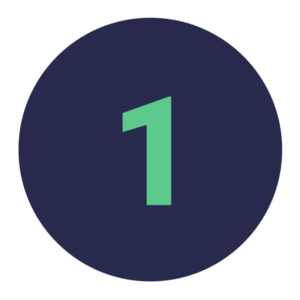 With Black Friday approaching, many companies are looking to refresh their basic template or create a completely new template for a unique look and feel to their website.
newsletter
. We are experts in templates and build responsive templates directly from the desired design brief. As the pressure on template orders increases in the run-up to Black Friday, it is important to place your order in good time. Therefore, make sure to
send your template requests
now, so that the templates/template changes are in place before Black Week starts. By ordering template requests well in advance, you also have time to test the template in different clients and make sure you are 100% satisfied with your template before you start creating content. For information on ordering templates, click here.
This year we also offer a customized Black Friday template that you don't need to pre-order, but will be available directly in the app as the big day approaches!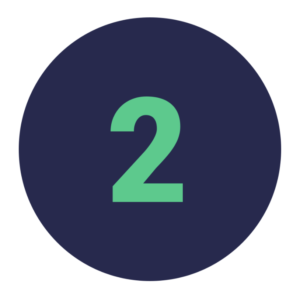 We at Rule nag a lot about the importance of setting up authentication settings correctly, so that your emails actually land in the desired recipients' inbox. With the help of
SPF, DKIM and DMARC
you maximize the deliverability of your emails.
SPF (Sender Policy Framework) is a simple and smart way to increase the chance that the mailing ends up in the recipient's inbox instead of being flagged as spam. In short, it is a system to increase email security and to prevent others from impersonating you by sending emails in your name. With the SPF in place, your domain determines who is entitled to use your domain as a sender.
Another measure to improve deliverability for Black Friday is to set up DKIM. DKIM stands for "DomainKeys Identified Mail" and is an email authentication technology that verifies that a message was sent from a legitimate user of an email address. It is designed to prevent e-counterfeiting or spoofing (communication sent from an unknown source disguised as a source known to the recipient).

DMARC (Domain-based Message Authentication, Reporting and Conformance) is another way to verify incoming mail by authenticating the sender's domain. DMARC is particularly important for emails sent to Outlook/Hotmail.
Psst! Please note that it is important to inform
support
that you have set up DKIM and DMARC, so that we can activate it from our side!
Before Black Friday, it's a good idea to check with your company's IT department/IT manager that there's nothing wrong with the domain settings. It would be a shame to find out afterwards that the important Black Friday promotions have gone to spam. Do you have any questions about deliverability for the important holiday season? We are here.
We also recommend that you
test your emails
before you send them. Testing your emails before sending them gives you information on the deliverability of your emails. One component that affects the deliverability of your emails is the content. When you test your emails, you get a report on images, text ratio and links, among other things, which can negatively affect deliverability.
Ensuring that key authentication technologies are in place/working properly in advance of Black Friday is an important preparation measure and something we strongly recommend.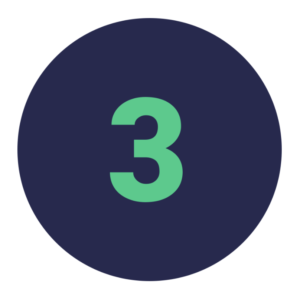 A countdown in the mailing creates a sense of urgency and has been shown to increase conversion in time-limited campaigns. We have created 5 different themes on countdown, at no extra cost, ready for you to use! We recommend using the countdown no earlier than 9 days before Black Friday.
Here is
follows a guide on how to add countdown and the desired style of countdown in your mailing.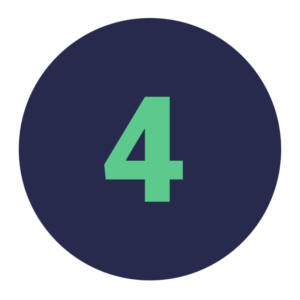 A good idea for Black Friday is to prepare your gifts. tags and segments in Rule some time before. If members are to be imported and segmented, a tip is to make sure this is done before Black Friday. Rule enables
data-driven marketing
and advanced customer segmentation. If you need help to create a specific segment according to a desired segmentation of customers, we recommend that you
contact support
in good time. When you create segments, you can take the opportunity to organize your tags and segments in Rule. It is good to get into the habit of cleaning up your account and removing old segments that are not used and structuring tags, so that you have an overview of your existing customer base before Black Friday.
Get started with SMS campaigns during Black Friday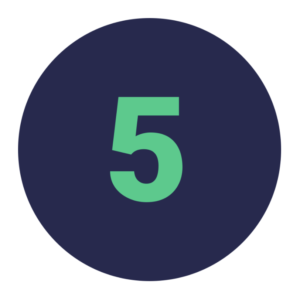 A great tactic to stand out from your competitors, reach customers at exactly the right moment and get a guaranteed high open rate on campaigns, is through strategic mobile marketing. In Rule, you can easily set up automated SMS campaigns. If you have not already started using
SMS
i Rule, Black Friday is a great opportunity to explore its powerful potential.
PS. It's a good idea to contact our support team well before the holiday season starts, so we can order and set up your stop word.
Here you can
you can read more about how to
order a stop word
and set up the SMS function in Rule!
High opening frequency
90% of SMS messages are read within 3 minutes.
75% of customers want companies to send them SMS messages with offers after approval.
Most converting channel
Book a workshop for Black Friday
Book a Black Friday workshop for the chance to maximize results during the biggest shopping event of the year. During one of these, we go through the following:
How to make best use of collected customer data
Segmentation: how to work smoothly with segmentation in Rule
Optimization of the current Black Friday strategy
Ensuring deliverability settings
Discusses the SMS function
Other things you would like support/help with for Black Friday
Contact CSM for more information.
Need help with something special for the upcoming holidays? Do not hesitate to contact us (support@rule.se). Don't have a Rule account yet and want to get started with digital communication? Explore Rule for free with Rule Free!