Omnichannel is a concept that is becoming increasingly important in marketing and communication. Please read on, and we will explain precisely what it means and how omnichannel can improve your business.
A definition of omnichannel that is often used is about creating the conditions for a good customer experience. An omnichannel customer journey is through several channels and platforms and based on the holistic view of placing the customer at the centre of all interactions. How many and which channels it's about can vary. Here are a couple of examples of channels that can be synchronised together to create an overall omnichannel strategy:
Online Store

Social Media (e.g. Facebook, Instagram, LinkedIn, Quora, Pinterest)

Website

Email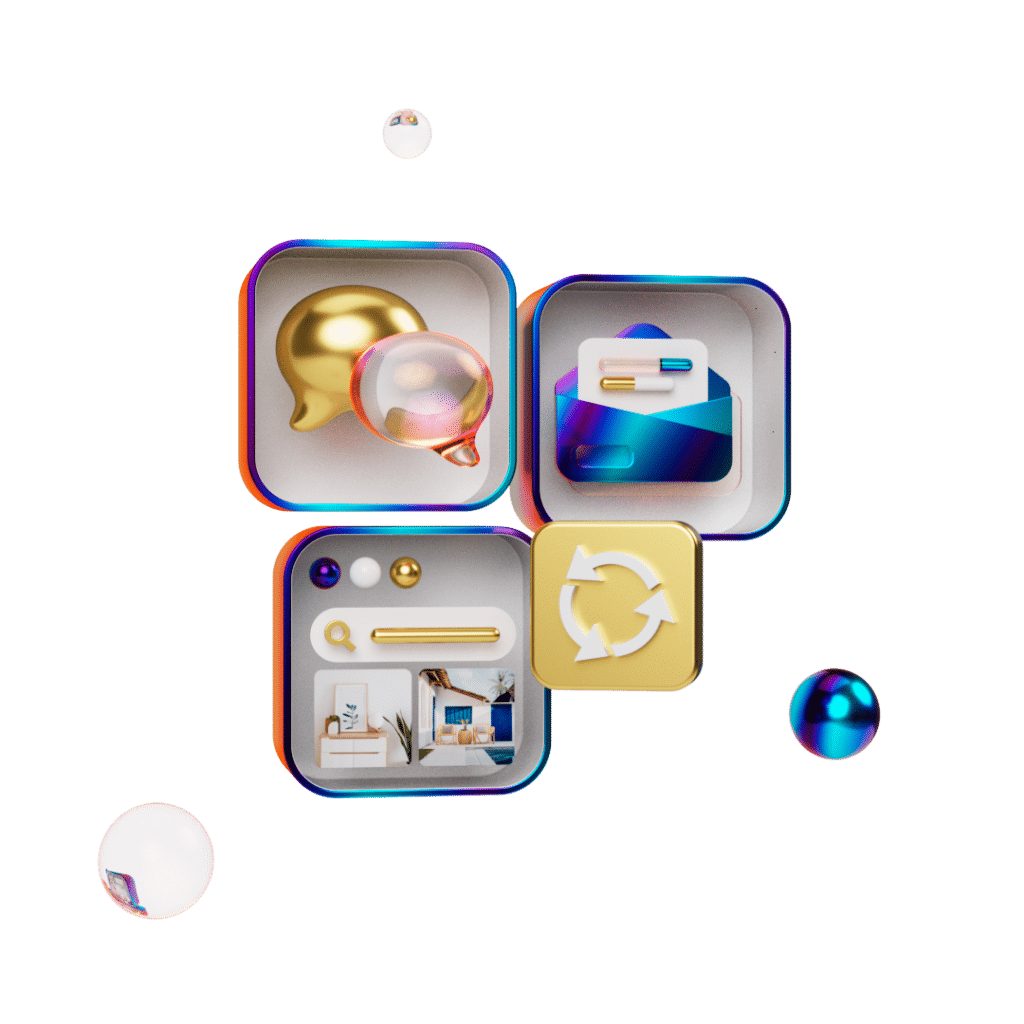 What Does Omnichannel Mean In Concrete terms?
Today, most companies use several different ways to reach out with information. They are normally represented across numerous digital platforms, such as their website and social media accounts. A company that incorporates an omnichannel strategy into its marketing conveys a coherent and consistent experience. This applies to everyone coming into contact with them, regardless of how the contact occurs. All their communication channels such as email, text messages and social media form a whole.
The companies that do not work with omnichannel marketing, but use a broad digital presence, often give a messy impression. Their customer response is not as smooth, uniform or accurate as when you apply a good omnichannel retail strategy with tools that facilitate the work. 
Omnichannel Is Seamless Communication
Another way of describing omnichannel is that it removes the boundaries between communication channels. Omnichannel communication is different from multichannel, which you may have heard about. Multichannel also means that customer contact and marketing can take place in multiple locations. But, to be clear, this does not mean that it takes a customer-centric holistic approach. 
Anyone employed within customer contact, working with omnichannel technology, knows how and when the customer has been in contact with the company. This is regardless of how the contact happens, for example, Facebook or email. Using omnichannel will also indicate whether the customer bought a product or service or just showed interest in something. With a working omnichannel model, you simply have access to more data that you can use to improve the customer journey and experience and support sales.
Omnichannel marketing is marketing where you consciously use several channels to reach one or more target groups. Different types of traditional or digital marketing and communication are suitable tools for these different channels. Still, it's essential to start from a holistic perspective—a perspective that delivers a seamless message and consistent experience to the customer. This experience can adjust to customers based on their journey. Regardless of the point of engagement, it delivers a consistent message and brand image. 
Advertising agencies have been aware of applying a holistic perspective long before the digital age. The difference today is that it's not about creating campaigns and website marketing based on emotion but on measured, accountable data.
Companies with a functioning omnichannel process flow can communicate with greater precision based on data collected via several channels. Omnichannel marketing is customer-centric and can be implemented via the very channels and platforms that a customer prefers. 
Omnichannel integration provides your marketing strategy with the tools for comprehensive data collection and analysis. This, in turn, provides the company with great opportunities to quickly redistribute resources. Companies can also invest more in the specific channels where they currently create the greatest value and which lead to conversions.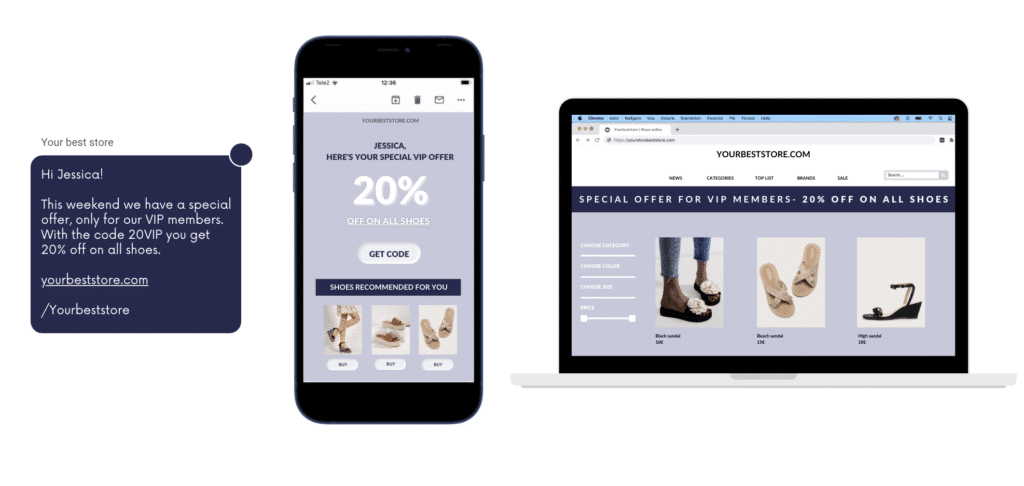 Omnichannel trading is about having several different sales channels so that the customer can make a purchase as quickly and smoothly as possible. It's about having options that are totally flexible. Offering customers the opportunity to make purchases in more than one way is the way forward to boosting sales and improving customer satisfaction with the experience. 
To really qualify as omnichannel trading it's vital to connect and integrate the various sales channels. The company must also be able to compile the data that is collected from purchases in different channels in the same place. Companies with both an online store and one or more physical stores should also work with omnichannel marketing. This allows them to compile data about customers and to provide a unified experience. 
An omnichannel distribution strategy ensures that a customer can purchase online, pick up in-store and, if required, return the product even when using a different route.
How Companies Work With Omnichannel Strategies
Omnichannel trading, communication and marketing are fast becoming more and more common. Take a look at some well-known examples of companies that are at the forefront of omnichannel marketing. These are companies you will instantly recognise that demonstrate how you can work with omnichannel in many versatile ways. 
Disney, Nike, Apple and Boots most important strategic priorities have long been omnichannel trading and marketing. A simple example of this is when they have terminals in physical stores. Here, you can take advantage of offers and functions that are available on their website online. 
Disney is a giant group with a considerable presence across a variety of digital media. They have already invested enormous resources into integrating their various channels. This means, among other things, that you can receive instant advertising. For example, if you have seen a Batman movie on Disney+, you will get information about Batman costumes and related merchandise that you can purchase on other related channels. You can also get tips about where you can listen to the film's soundtrack on Spotify.
Nike is using the latest technology to support omnichannel marketing. NikePlus members can get mobile information on current offers when they are close to one of the chain's stores. They are also open about the fact that microchips in Nike products can collect information about the person who uses them. They use this to build omnichannel offers around it. Regular offers that are optional and easy to refuse ensure the enhancement of the NikePlus member's shopping experience. 
Apple is a global name that has also employed an omnichannel strategy. It ensures a smooth continuity between its mobile app and physical stores, which feed into each other to enhance the sales process. As an example, Apple customers can book appointments at the Apple Genius Bars via their mobile app. When they walk into the Apple store, a message will inform them when a technician is available.
Boots is one of the UK's innovative omnichannel retailers offering a diversity of ways in which customers can shop and interact with them. This 360 omnichannel approach firmly puts the customer in the centre. The company's omnichannel options include in-store ordering via iPad, with delivery options including home and different store deliveries. You can order photo prints online from your social media accounts, and they have a dedicated care team accessible via Facebook and Twitter. The Boots app itself keeps you updated with promotions and offers, and you can use your Boots reward card on all channels and in all stores.
This is how Sandqvist created seamless customer experiences with omnichannel
The Swedish company Sandqvist realized that they were in need of an omnichannel strategy, as the company, the customer club and the sales channels grew. Their vision was a seamless interplay between physical and digital commerce, in order to deliver as uniform a brand experience as possible to customers. It would happen at every point of contact – regardless of channel. By connecting Sandqvist's existing e-commerce platform Centra with Rule and the cash register system Sitoo, it was possible to start working with deep customer insights. Sandqvist's solution for building customer loyalty, improving the shopping experience and increasing online sales was simply to implement a sustainable omnichannel strategy.
Read the entire customer case about how Sandqvist, with the help of Rule and an interconnection of existing systems in physical stores and online, improved the customer experience and revenue with omnichannel.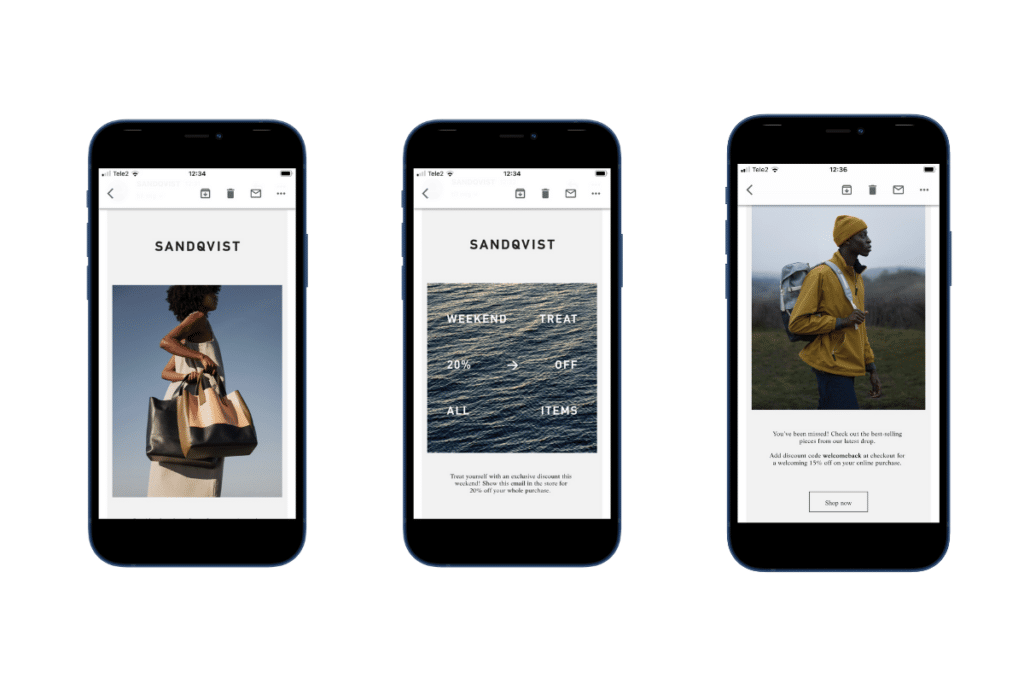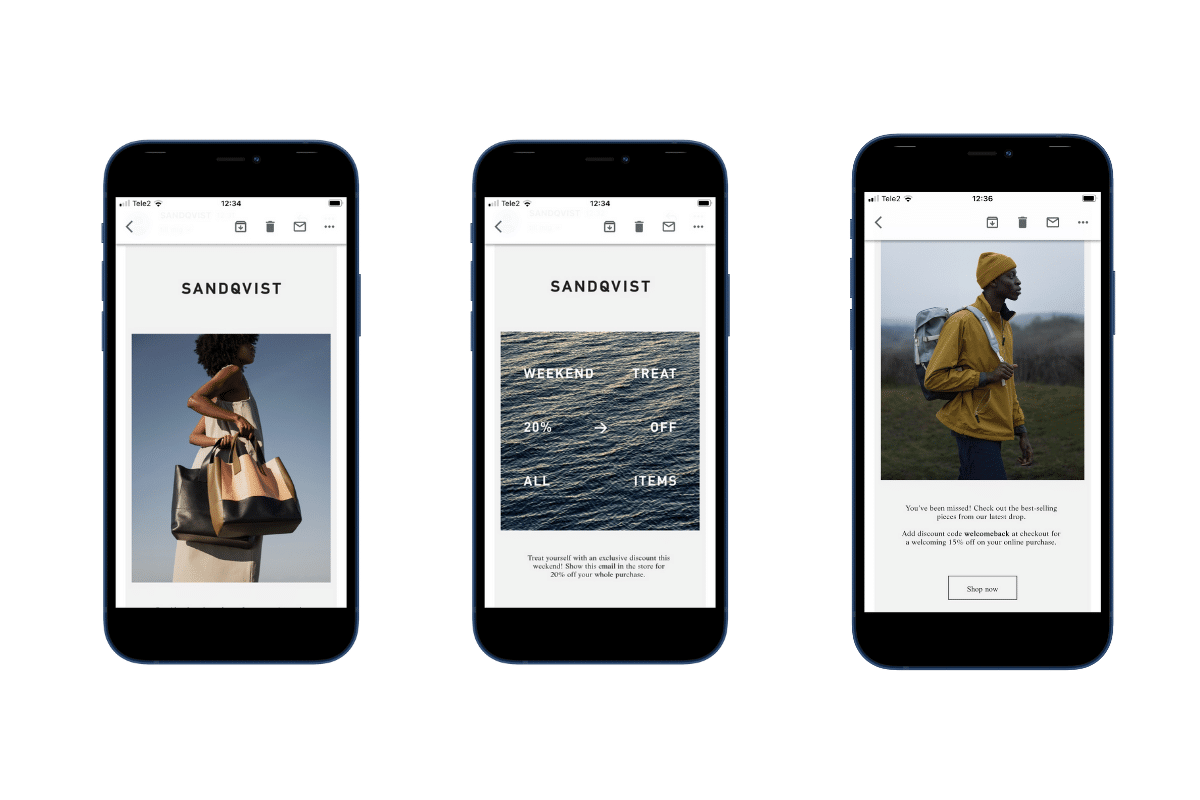 Keys To Successful Omnichannel Transformation
Improving your company's visibility is essential to keep up with competitors, attract new customers and keep said customers. Companies everywhere today are working hard to increase their efforts and improve their visibility and sales across all possible channels.
Facilitating an omnichannel transformation will successfully grow your business through the various channels and platforms.
To achieve this requires certain key aspects, which include tailoring your customer's journey to fit their requirements. Creating a seamless shopping experience means there have to be no 'bumps on the road' to purchasing. Both digital and physical outlets need to integrate everything from customer accounts to loyalty programmes. Standardisation of data is one of the essential ingredients for creating a personalised customer journey.
How Rule Can Help You With Omnichannel Commerce & Marketing
Rule provides an advanced but user-friendly platform for digital communication. It can connect all your digital channels so that you can, for example, see how a customer has approached the company via the various platforms. Data from these contacts are compiled in a clear way and enable a much higher degree of personalisation. Your customers do not need to be treated as representatives of a generic group. Digital communication can take place on an individual level based on relevant customer data. 
With our omnichannel solution, you can, for example, send a message to your customers via email. If you then see that the customer has not responded, an offer can be sent via SMS and vice versa. You also do not risk repeating an offer that a customer has already declined in another channel. Customer interactions that have taken place in physical stores can also be registered in our omnichannel system, where different communication channels interact smoothly. Here, at Rule, we offer solutions for large and small companies and organisations that want to compete at a high level by creating an omnichannel.
Pros And Cons Of Omnichannel
The benefits of omnichannel to most companies are huge. Here are some of the most important: 
Improved customer communication and service levels 

Opportunity to convey a more positive, uniform brand image 

More efficient marketing strategies with high ROI 

Increased conversion in omnichannel eCommerce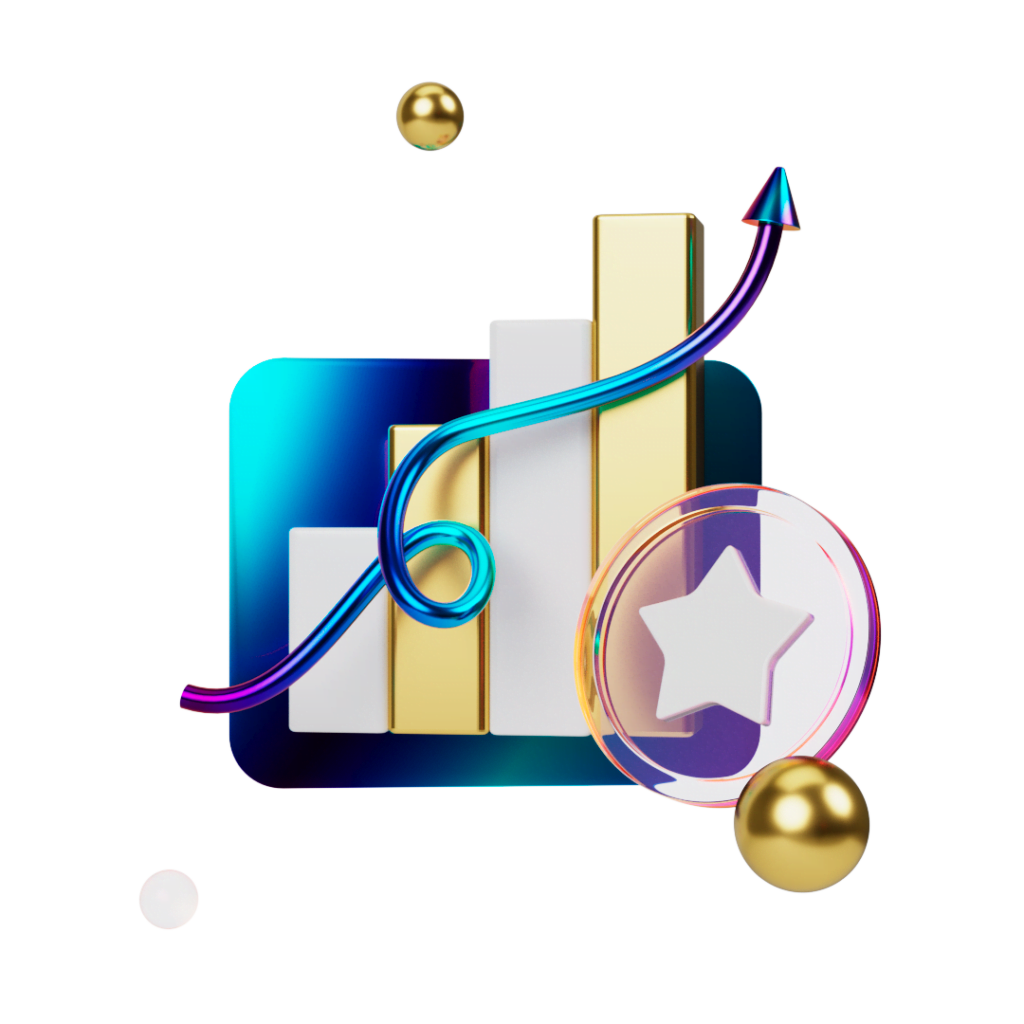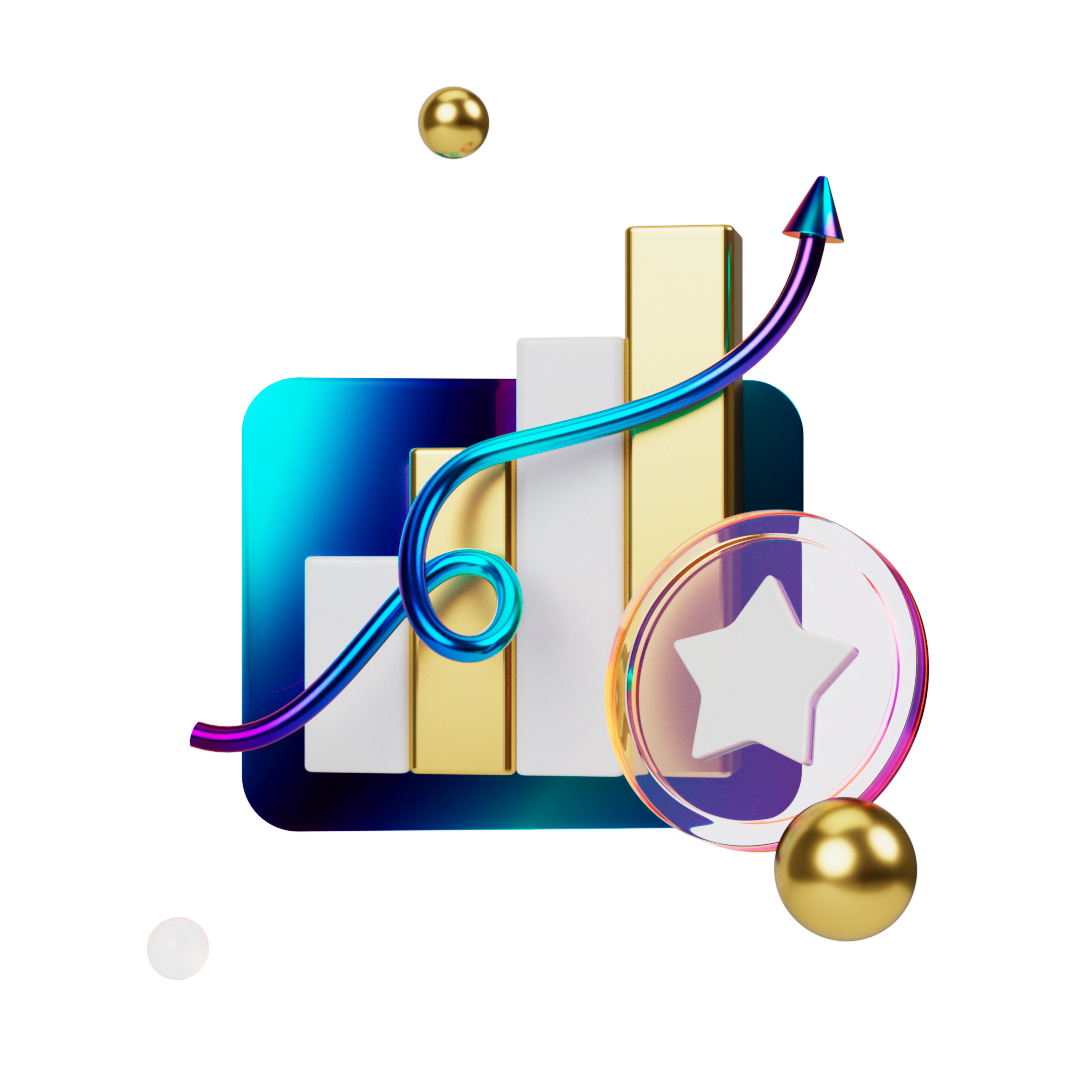 Is There Anything Wrong With Omnichannel?
Implementing a system that creates the conditions for coherent communication via several platforms and channels can be very complex. For smaller businesses, it can be too expensive or too resource-intensive. The risk of technical problems in a complex system is also something you may have to reckon with. Another disadvantage can be that not everyone likes to get offers via, for example, social media just because they have made a purchase in a physical store.
At Rule, we aim to offer a solution for omnichannel that has the functions needed for your business but does not complicate things unnecessarily.
Technical Innovations Create The Conditions For Omnichannel
We don't know today what omnichannel might mean in the future. Technological development is progressing rapidly, and this is an area that has exploded right now. It has been led in part by the analysis tools, such as Google Analytics, that have paved the way for data-driven marketing and communication. Companies are increasingly adopting new technology such as artificial intelligence, augmented reality, and IoT. These are all expected to boost customer engagement, customer satisfaction and, of course, sales!
The difference between omnichannel and multichannel
Omnichannel and multichannel are terms for two strategies that are similar to each other with a common focus on reaching customers across multiple channels. However, there are several significant differences between the strategies. The biggest difference between the different strategies is that multichannel is about reaching out to your customers through several channels that are independent of each other, while in an omnichannel strategy you synchronize your messages through your channels and thus create a more seamless customer experience.
Final Thoughts On Omnichannel
Technology is constantly changing our lives, and omnichannel is a perfect example of how it makes lives easier for consumers. Retail shopping habits have changed rapidly due to the global pandemic, but customers still want a personalised shopping experience. They want a smooth process of searching, choosing and purchasing their products. They want their experiences with a company to be seamless and available from whatever digital platform they choose to use. 
Customers have been forced to become more digitally minded. Buying groceries and ordering takeaways has moved online, as has home entertainment with video streaming for films, games and TV. Buying gift cards is increasing too, to offset the pandemic restrictions. The recipients of these gift cards want to have a fun experience while shopping with them. 
Businesses need to not only get their brand 'out there' but make the shopping experience stand out. Change is happening, and it's happening rapidly. Big-name brands have embraced the omnichannel concept. It's time for all businesses to explore the multiple benefits of an omnichannel strategy for themselves. We at Rule are here to help with that!