After presenting window 1, window 2 and window 3 in Rules Release Calendar, it's now time to open the fourth and final window and behind it hides our new visual identity. Creating a new graphic design for a product isn't something you do in the blink of an eye. It's a complex process filled with a lot of opinions and feelings. In order to make the process flow and get the end result as good as possible, it's necessary to set up a detailed plan with clear sub-goals. You should also carefully sort out all the feedback you have collected and then concretize it and break it down into clear actions.
The simplest part of our process towards a new graphic design, was to identify that the current design needed to be modernized with the user in focus. We could draw that conclusion based on user experiences from customers and by analyzing how the Rule platform is used today. In the next step, we collected concrete feedback from our customers, support, developers and partners and based on it, we have worked with a hand-picked team of UX / UI designers to develop the best possible concept for our new designs.
A complex platform where only the imagination sets limits
Rule is a complex platform where only the imagination sets limits to how you want to design your digital communication. With that in mind, we have gone through all the functions carefully and coordinated internally and with customers to be able to clarify the design language with the function in focus. All so that our customers don't lose track of Rule and can more easily achieve what they want in our platform. 
We have three main goals with the new design and during the beginning of 2022 we will gradually release these, as the sub-goals are completed.
A new design language with easier navigation
The biggest and most important lift that we have strived for is to create a new design language where the user can easily navigate through the platform step by step and follow one and the same flow. In order to be able to develop the new design in the smoothest way, we have created a design system where we've gathered all the new components to be implemented. With the help of this system, we can effectively work our way through all specific components and update them one by one.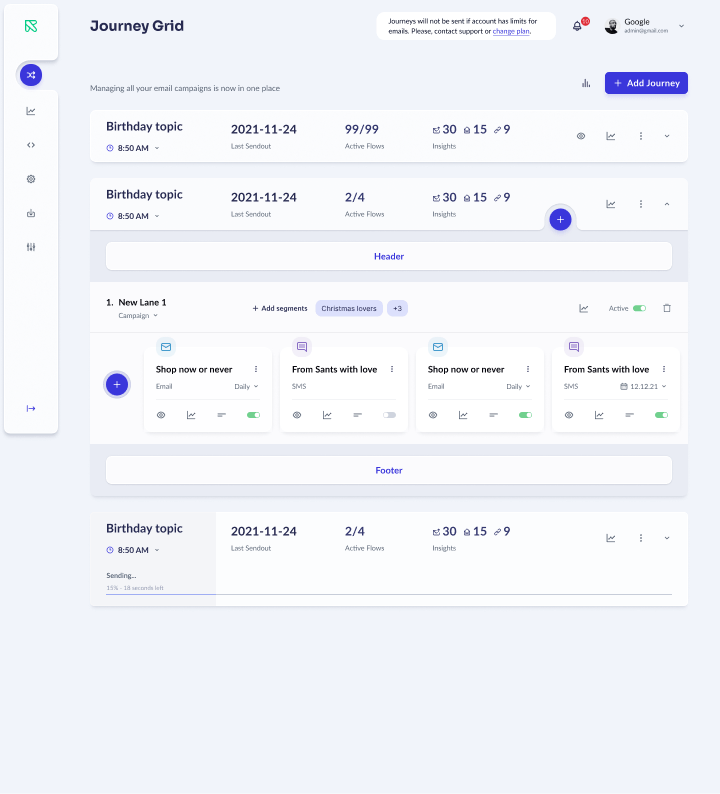 The road to a unified platform
The goal is for the entire Rule platform to have a clear common thread and for the design to blend in with the new visual identity. At present, for example, our latest component Journey Builder has its own design language. Gradually in the spring, we will further develop Journey Builder and you will find features such as import, segmentation, automation and our classic campaigns, even there. All these parts will then also be adjusted to be able to take part in the new UX language.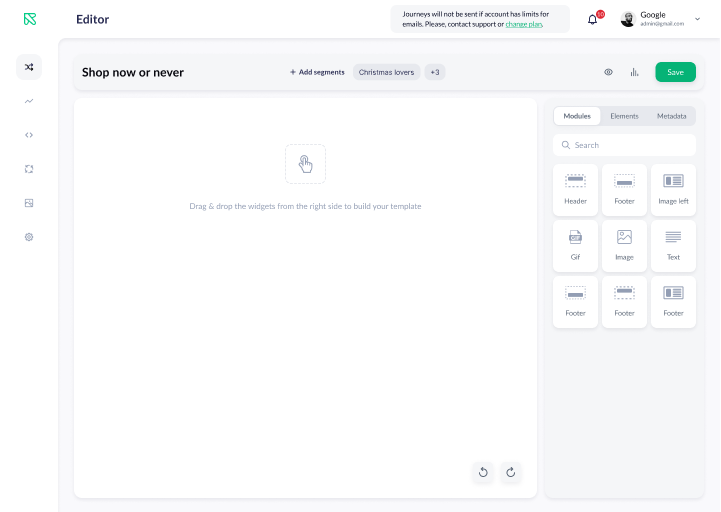 The most comprehensive job is to create a more inclusive user experience. We work with concepts where you should be able to guide the user into new functions, while not feeling limited in what you want to achieve in the platform. Therefore, we are now working on implementing several tools to help our customers make informed decisions in how they design their mailings and communication in Rule. For us, it's important that our customers can improve their digital communication on their own with the help of the tools available in the platform.
The journey towards a new visual identity and a platform with a new, modernized graphic design is in full swing. Inside the platform, we have updated various basic pages and you can already check the "log in page" that has been updated, to get an insight into what the new design we are working on will look like. As all components and parts are ready, we will release them and then also inform about it in our channels.
Join us on the journey towards an even sharper platform for digital communication!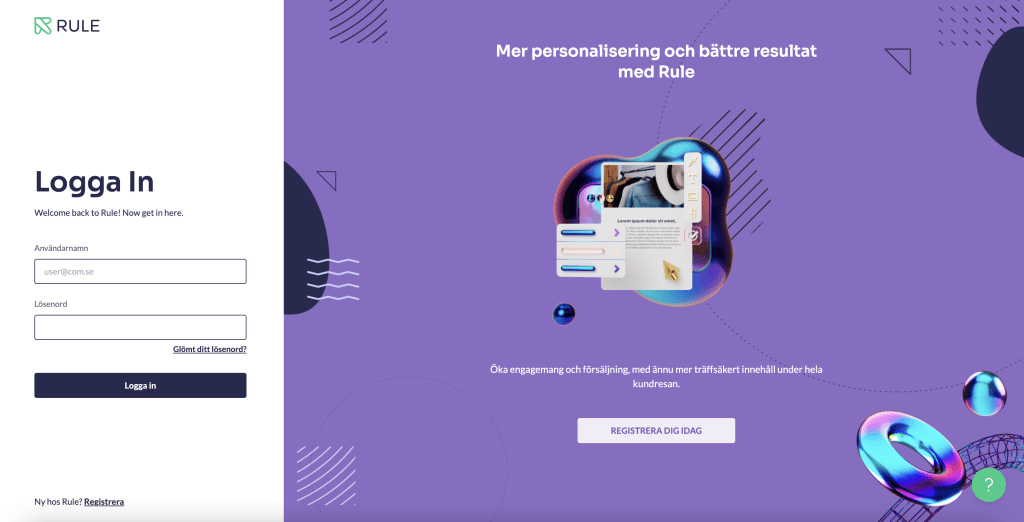 Do you want to get started with digital communication? Explore Rule for free for 30 days or contact us and we will tell you more!