It's time to release our final part in the Brand Style & Identity series and today we're releasing our brand new Brand Style feature in the Rules platform! A feature that makes it easy for our customers to customize their templates according to their brand guidelines completely automatically. Our product and dev team has been working on this feature for a long time, and all decisions made in the process are based on feedback and a lot of research. Our ambition is for Rule to always be the smart choice, and now there is yet another reason to choose Rule – we have the market's sharpest Brand Style. We meet our Product Owner Filip Gerhamn, who talks about the product development process and what value Brand Style will create for our customers.
Can you tell us a bit about the new Brand Style and its main features and benefits?
The idea with brand style was to shorten the time from when your account is created to when your first mailing goes out. So, what we can prepare on that account, we should be able to prepare, so we want to get your logo, your colors, and then we want to popularize it in our templates so you can choose everything, and it's designed and customized for you.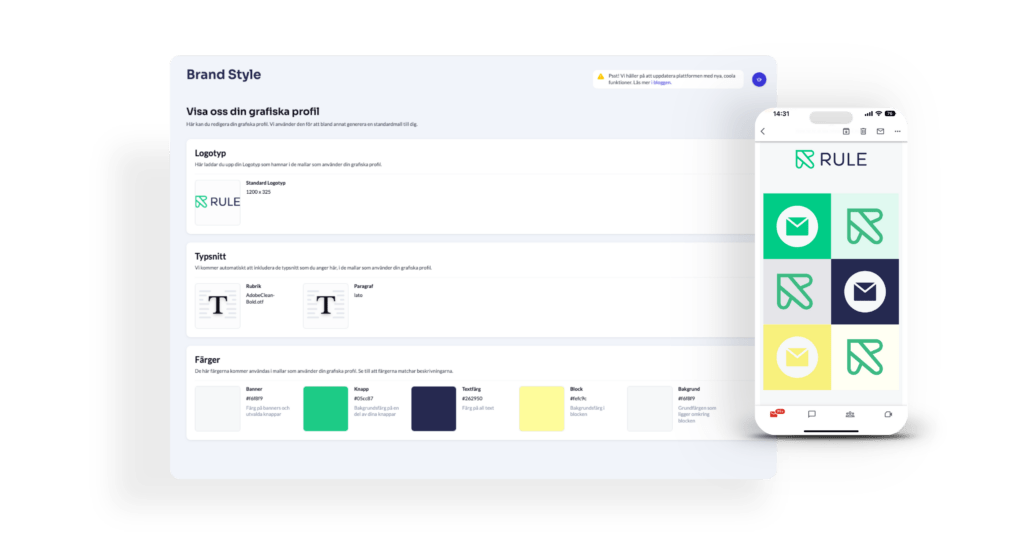 What has the product development process looked like?
The development process has been like this: we want to look at your website and see the logos, colors, etc., and then we want to save that information to give it to you in your account, but also that you can update it yourself. So we have looked at how we can do it in the simplest and smartest way, and then you will be automatically greeted by these graphic guidelines on your account.
What differentiates Rules Brand Style from other competitors?
Rules Brand Style is built so that we already have your address when you sign up for an account. For example, if I sign up with filip@rule.se we can see where the website is (because you sign up with a company address), then we can take that information and retrieve it automatically. So you don't have to upload something as it is already there because you have given that information in your email address.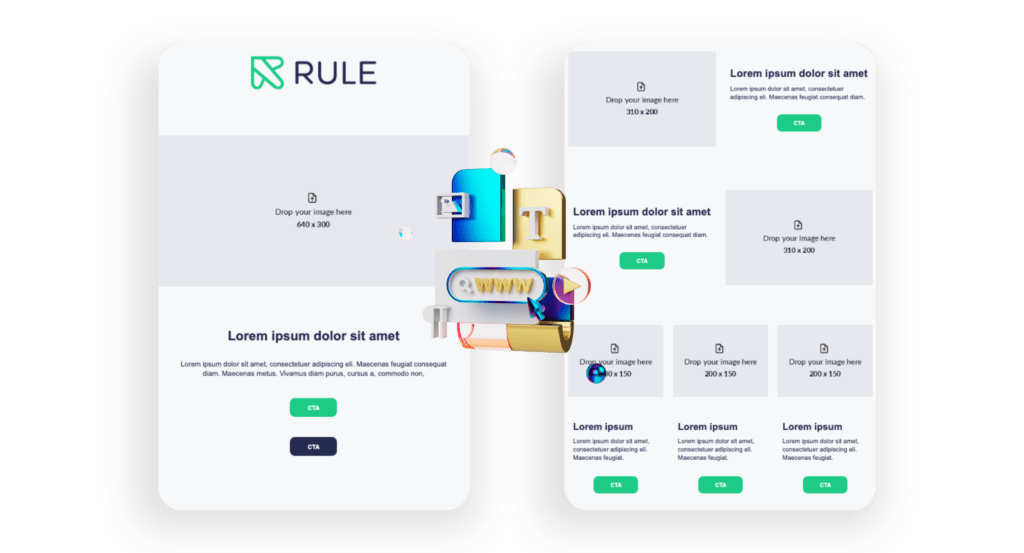 What are the key features or functions that customers will appreciate the most?
The most important parts are that the customers save time. We have examples of customers who were up and running in 5 minutes and made their first send out. So we shorten both the time and the laying on of hands, which is the most important part. If the customer has a message they want to get out, they should get it out when they want to.
Can you share some successful test cases about the feature?
Success cases are customers who have completed the entire flow without having to contact us and that we see afterward. It's the ultimate proof that the customers can fend for themselves and only with the will to get their message out will they solve it.
Learn how to do it practically!
Here you can see the interview in video