What is lifecycle marketing? Lifecycle marketing, as the name suggests, is based on the idea that customers go through certain steps during the time they are engaged in your business. A customer life cycle starts from the first spark of interest to the most recent purchase they make with your brand. With the help of lifecycle Marketing and Marketing Automation, you can identify the best ways to engage each customer and deliver tailored communication throughout the customer cycle.
Below you will find the different phases of life cycle marketing:
Phase 1. A good first impression
For brands, it's important to make a good first impression to start engagement in a good way. Your first message sets the tone for the rest of the relationship, so make sure the message is memorable and customized. Personal communication with your customers should start from day one.
"74.4% of consumers expect a welcome email when they subscribe." – BlueHornet Consumer Views of Email Marketing 2013
Phase 2. Customer retention
During this phase, customers have signed up for a free Trial or have completed their first purchase. This is a crucial moment in the customer's life cycle, as they have already completed a transaction, but they are not yet properly invested in your brand. An example at this stage is product recommendations, which are powerful when it comes to encouraging customers to buy. Write the recommended products directly in the emails and make the recommendations personal.
Nobody likes to lose customers. Good efforts to reactivate customers is to create a segment of subscribers who have not purchased within a certain period of time and then deliver a static email with a standard discount. A good idea is also to adjust the amount of discount depending on the customer's "customer lifetime value." For example, a customer with a high CLV can be offered a higher discount as a sign of loyalty, while a customer with a low CLV can be sent a smaller discount to encourage a second buy.
Phase 4. Ambassador stage
The customers in the Ambassador stage are those who regularly engage with your brand on one or more channels, who often buy, and who like your brand so much that they spread the word to their friends and families. Customers at this stage are already satisfied with your brand and your service, so it's smart to put in the extra effort to continue to surprise and delight these customers. Trying to achieve a sense of exclusivity for VIP customers is a great way to enhance the shopping experience.
Data-driven life cycle marketing helps you deliver relevant touch points at every step of the customer's engagement with your brand. When done correctly, lifecycle marketing improves and expands the relationship between your business and your customers – a win-win scenario for both parties.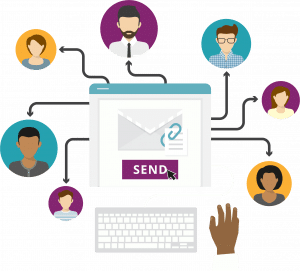 Do you need help getting started with life cycle marketing and customer travel? Contact Us.