Does your company have a GDPR template, and why should companies follow a GDPR template? There is a lot to keep track of under the current GDPR. No matter your industry, you will somehow handle personal data. It can be about prospective customers and existing customers or employees and suppliers. In this post, we will help you better manage GDPR by showing a template for what should be included in a privacy policy. Do you not have a template in place today and need to write one, or perhaps you want to update your current one and ensure you have included all the required points? Then we promise this will be of great help.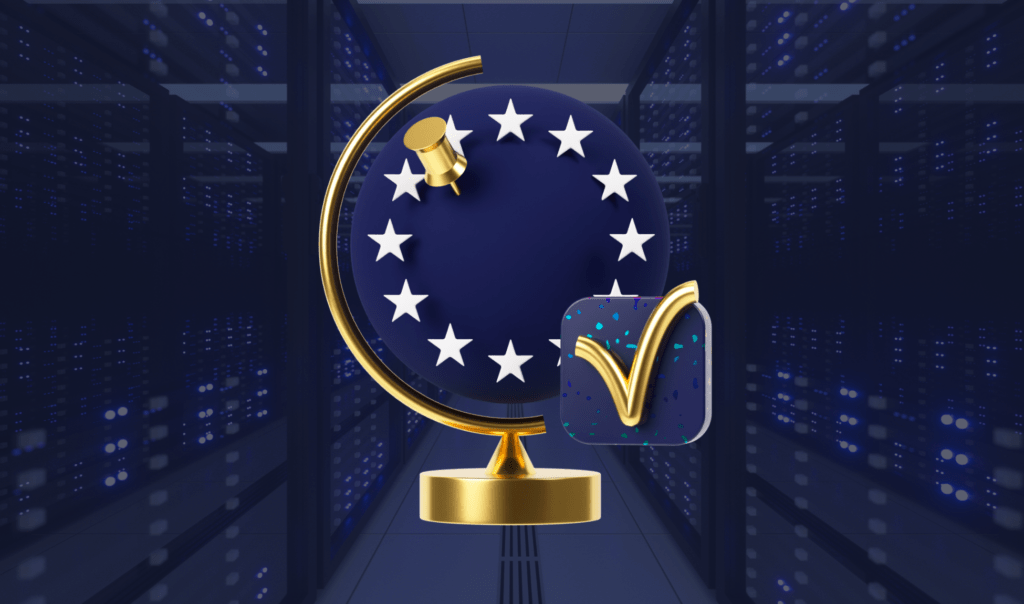 GDPR
stands for General Data Protection Regulation. The law is a set of regulations that protect the privacy of Europe's citizens and ensure that their data is handled correctly, securely, and transparently. When the law entered into force, it began to apply to all member states within the European Union (EU). If, on the other hand, you are an organization or a company stationed outside the EU, you do not have to comply with these regulations. On the other hand, if you have customers or employees within the EU on whom you have
personal data
, their handling applies according to the GDPR.
What is a privacy policy?
A GDPR policy, also called a "privacy policy," is a document that describes what information you collect about people, how you use this information, and who can access it. Such a document must also state when and why the person's data is shared and whether it is shared with, for example, a third party. It is also essential that the document's content is easy to understand so that the reader understands what the policy entails.
With a privacy policy in place, you will increase the trust of your customers. An important thing to remember about GDPR is that you must first ask for their consent when you want to collect data about people. You should also know that the person whose data you are handling always has the right to access what information you have collected about them.
Below, we go step by step through what needs to be included in a privacy policy:
Information collection – it is essential that you state what information you collect about your customers.
Information use – how you will use the customer's data and who will access the data.
Protection for e-commerce – describe how to protect customers' financial information.
Third-party information must be clearly stated that you will not resell your customers' personal information.
Information security and tracking – be transparent with customers about how you use cookies and what you do with the information and data that cookies collect.
Deregistration methods must clearly state how the customer can unregister from, for example, your mailings.
Consent – inform about their rights to be able to influence the handling of their data and that they have the opportunity to delete and change these whenever they want.
What are cookies, and how do they relate to GDPR?
Cookies that many Swedish websites write are, in short, small text files that are stored in your visitors' browsers when they visit your website. The customer must actively consent to be tracked when the cookie box appears. Depending on what you as a company have specified that your visitors give consent to when they click on "Accept cookies," you as a company then have the right to use the stored information that the customer provides.

Different types of information that cookies collect
Once a customer has given their consent to be tracked by cookies, a large amount of data and information about their customers can be collected, for example, about how they move on the website. You can also find out:
Personal information such as name, e-mail address, and IP address is saved when a customer registers as a member or wants to participate in, e.g., newsletters.

What type of browser is the customer using?

The operating system on the user's device.

Website views – how many times the customer has visited your website.
How can you benefit from this information?
As a company, you can benefit significantly from the information the customer provides when they are on your website after giving consent to be tracked. Find out insights about how customers behave and how they choose to navigate their way through your website. You then have the chance to improve your website and make changes, which can lead to more purchases and an opportunity to increase your conversion rate. Below are examples of how you can beneficially use cookies:
Share related information about the service or products the customer has requested.

Make your website more user-friendly by improving the design and layout of the pages based on how customers orient themselves.

Make the website easier to navigate.

Improve the understanding of what information on the website most benefits the visitor, especially those looking for specific goods or services.

Monitor how people use the website and improve it accordingly.

Send information about offers that may be of interest if the customer has consented to receive them.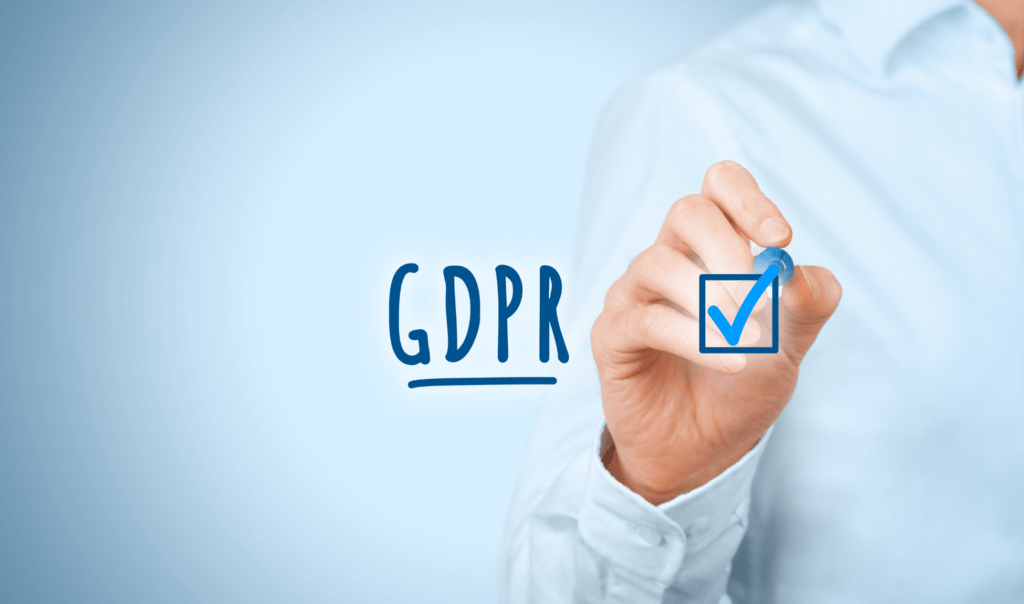 Privacy policy + our GDPR template = true
We hope this GDPR template on creating your privacy policy has been helpful. As we all know, there's a lot to keep track of in the current GDPR, and if you're unsure where to start, we have many more posts that will teach you more about GDPR right here!
If you have any further questions, you are most welcome to contact us, and we will help you.