You've probably heard of TikTok by now. The revolutionized platform competes hard with the big social media giants Instagram, Youtube, Tumblr, and Facebook. And not least with search engines like Google! But what exactly is TikTok, and how does marketing work on TikTok? Stay tuned if you're ready to take your marketing to the next level!
We start by going through what TikTok is and how the app works. TikTok is a platform where creators get the opportunity to create entertainment in a moving format. On TikTok, you can find everything from pranks and food to dances and video blogs that are 15 seconds to 10 minutes long. Today, the app has over a billion users, many of which use it every month
Just like other social media platforms, TikTok works in such a way that you follow users whose content you like. What distinguishes TikTok is that the app has two different streams. A feed where you are only exposed to the creators whose content you have chosen to follow, and one where you get to see content tailored to you based on what you have previously shown interest in and the digital footprints you have left behind. This flow is called the "for you page".
Several ways to market yourself
Today, there are many ways to market yourself inside the TikTok app . Some of them are:

Some studies show that users on TikTok are more receptive to ads on Tiktok than on other channels. Below we will go through how you can use the different ways to market yourself on TikTok.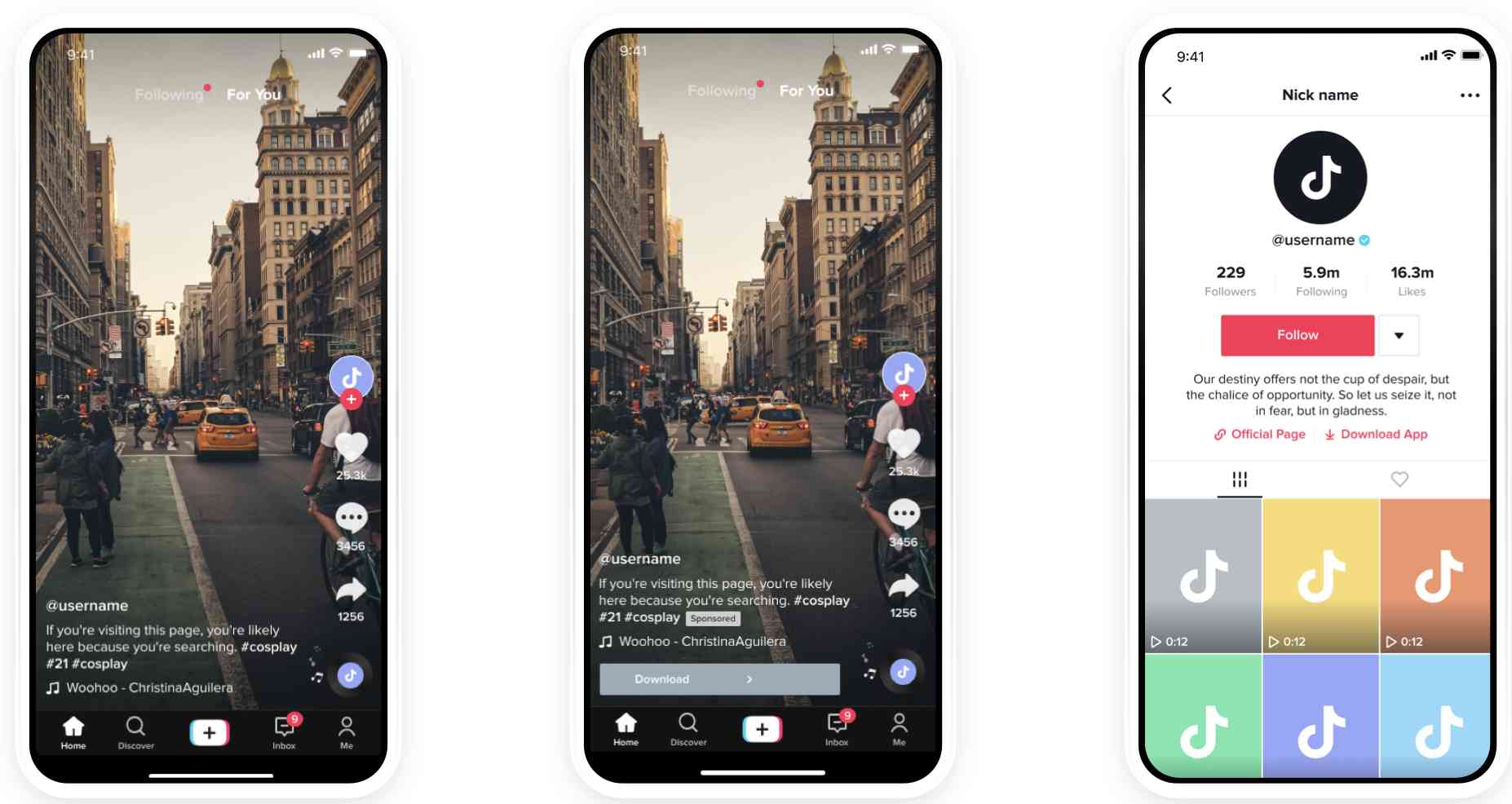 What is Tiktok Marketing?
TikTok started as an app where users produced comedy sketches, viral challenges, and dances that became trends. Today, TikTok has developed into one of the biggest platforms for marketing and advertising, as you can quickly reach millions of people.
To advertise on TikTok, you need an account in the TikTok Ads Manager, where you plan and create your ads. You can choose how you want to manage your ads depending on what you have as your marketing goals. The ads on TikTok can perform differently depending on what you set for budget, target group, and which ad placement you choose. As on other platforms, advertising is based on a bidding strategy, where the highest bidder wins the ad slot.
Three different goals on TikTok
Depending on what you want to achieve with your advertising, you can direct your ads toward different campaign goals. TikTok currently has seven other ad campaign goals, which are divided into three categories. These are:
Awareness

. It is perfect if the campaign's goal is to create brand awareness. With this objective, it is possible to optimize your campaigns to reach a greater reach. This means that the ad is shown to as many people as possible.



Consideration

. Here, you want the ad to generate increased

traffic

and

many views.

The goals in this category focus on being

top of mind

with companies and making users want to search for additional information about you. If you choose

"traffic"

as the goal, the campaign will instead drive as many users as possible to a specific landing page, for example, your company's. If you rather have

"video views

" as the goal, the TikTok ads manager will optimize the ad to give the maximum possible number of views.

Conversion

. ere you can control the campaign so that the ad is shown to the people who are most likely to be interested and will buy products, or sign up for, for example, your newsletter.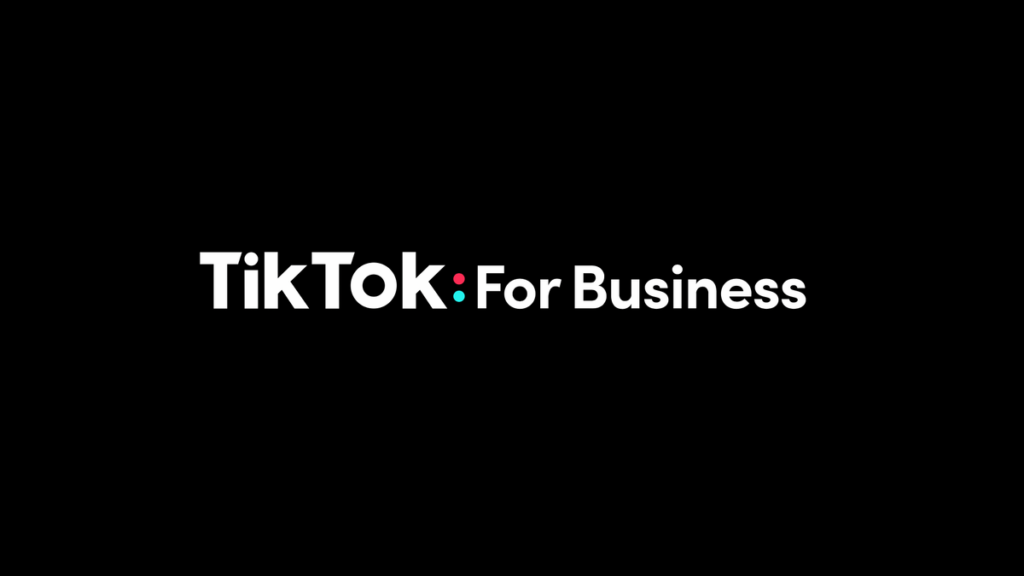 The answer is no. If you want to promote yourself on TikTok but don't want to buy ads, there are ways to do it organically. In practice, you can post a video on TikTok and still be seen by millions of users, completely free. But your video needs to go viral to do that, and it's hard to influence that. However, some guidelines can help you to go viral.
Some of these recommendations are:
Use TikTok's tools when editing your videos

Use TikTok's sounds in the tool – they are optimized for TikTok videos!

Do not post anything inappropriate: Avoid drugs, sexism, and racism in your posts.

Viewing time is most important – so keep your first video short, as this increases the likelihood that more users will finish watching.
Influencer Marketing on TikTok
Using creators on TikTok who already have a large following and know how to produce creative content can be your golden ticket to high conversions. There are many examples of creators selling products for companies – either for other people's companies or their own companies.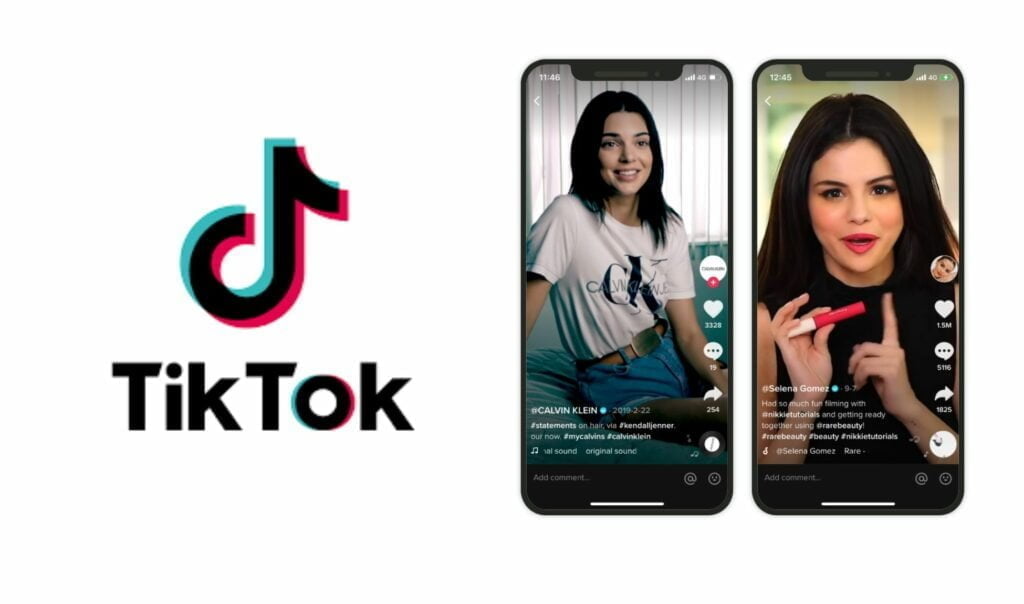 Collect important first-party data
By using TikTok as a marketing channel, you can collect critical first-party data from users It allows you to continue communicating with them after their first interaction with your video.
Kim Kardashian's TikTok success
An example of a Tiktok success is Kim Kardashian's brand, Skims. Thanks to the hype created on Tik Tok about one of their dresses, it is now sold worldwide and is often out of stock. This has allowed Skims to collect email addresses from people who want to know when the dress is back in stock. This does Skims by advertising on Tik Tok with a CTA that says, "sign up here to be notified when the dress is back in stock."
As you probably understand, this has contributed to Skims now having access to many email addresses from users and potential customers, which they can continue to market to. It has also contributed to even more conversions to their website and not to mention the increased sales this has led to.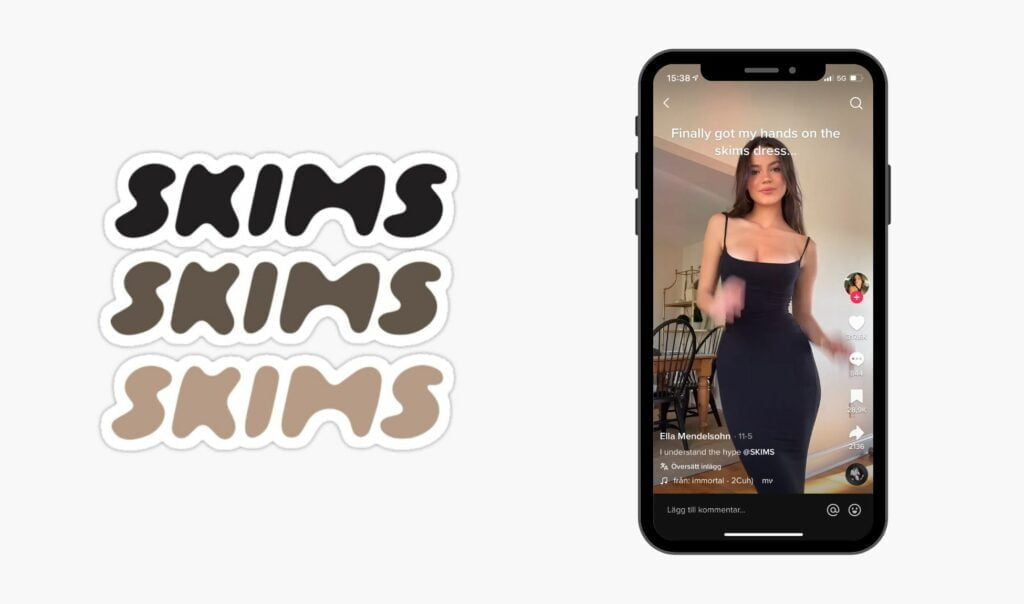 Rules for companies on TikTok
When you as a company have to advertise on TikTok, there are rules to adhere to. An important rule to consider is that you, as a company, do not have the right to use all the music on the app. Therefore, it is crucial to ensure that you only use the available music available within your business account on TikTok. It is due to copyright reasons. It is also not allowed to publish content of a sexist, pornographic, or racist nature, but of course, this applies to everyone. More general rules that apply to TikTok can be found here .
Therefore, as a company, you should be on TikTok.
As you hear, the possibilities are endless for Tiktok, and your business can go viral overnight. This article gives you a good overview of how marketing on Tiktok works. There are many different ways to go on TikTok, based on what your goals are with your advertising. So whether it's to increase your conversion, brand awareness, or collect more email addresses, TikTok is the app you can achieve this on.