Singles Day, which originated in China, has become a global shopping festival for singles that takes place on November 11 every year. It's an opportunity to treat yourself to something nice and enjoy the single life. But for businesses, Singles Day is also an opportunity to reach a broad audience with smart marketing and increase sales. Email marketing is one of the most powerful tools to take advantage of this shopping spree, and in this blog post, we'll explore some key tips for doing excellent email marketing. Let's go!
One of the most important steps in doing good email marketing is to understand your target audience. Customize your campaigns to the recipients' preferences and interests, you can easily do this in Rule using our tool for segmentation. On Singles' Day, you can highlight the benefits of treating yourself and offer relevant products or offers that fit the single lifestyle.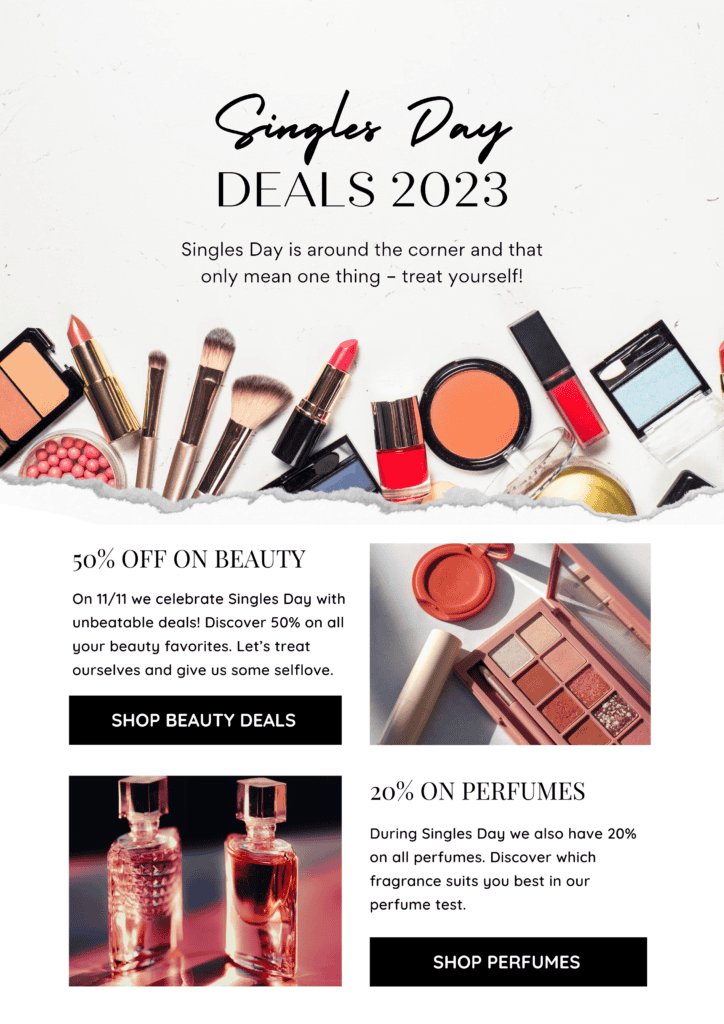 2. Enticing subject lines
The subject line is the first impression of your email. Create an enticing subject line that arouses curiosity and encourages recipients to open your message. Use creative and relevant phrases like "Singles Day Special: 50% off x" or "Singles Day Deals: 50% today only".
TIPS! A/B test your campaigns' subject lines in Rule, to quickly find out which one is most appealing.
Your message should be clear and concise. Tell your recipients why they should buy from you on Singles' Day and what benefits they get. Use simple and attractive visual elements, such as images and icons, to reinforce your message.
Singles Day is a 24-hour celebration, so include elements of urgency in your emails. Use phrases like "Last chance!" or "Today only!" to encourage quick purchasing decisions. Many companies run Singles Day deals all week or weekend, but it still doesn't hurt to add a hint of FOMO to your marketing.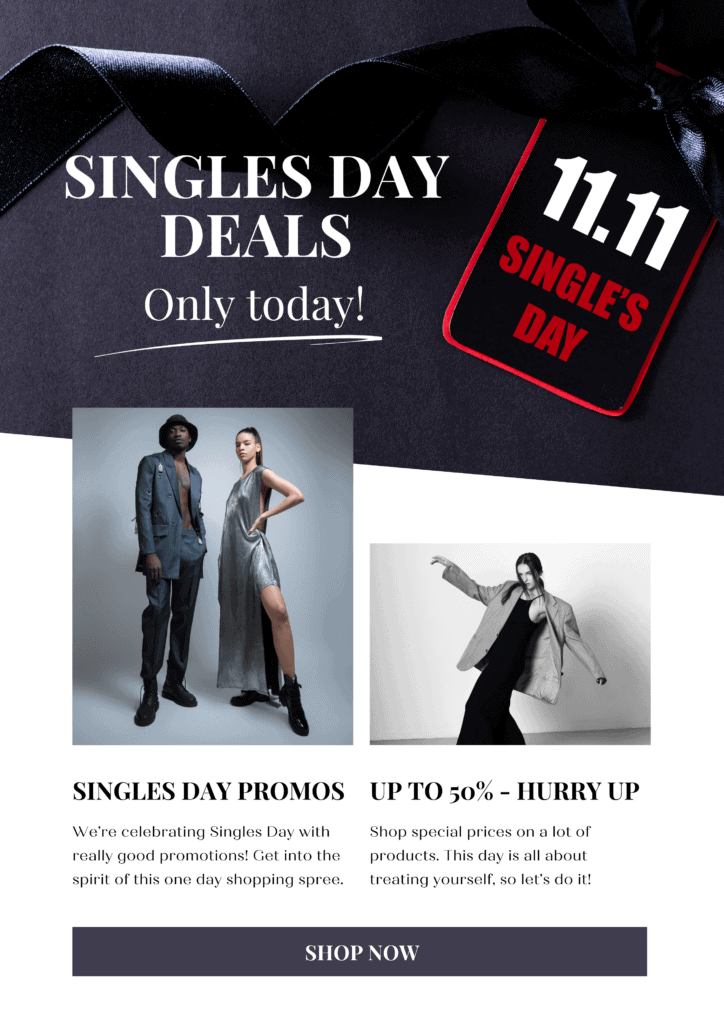 5. Clear Call-to-Actions (CTA)
The email should clearly guide recipients to the desired action. Use clear and actionable CTA buttons like "Shop now" or "See the offer." Make sure that these buttons lead to the right place on your website and that it is easy for customers to convert and buy.
Many people open their emails on their mobile devices. So make sure your emails are responsive and look good no matter what device the recipients are using.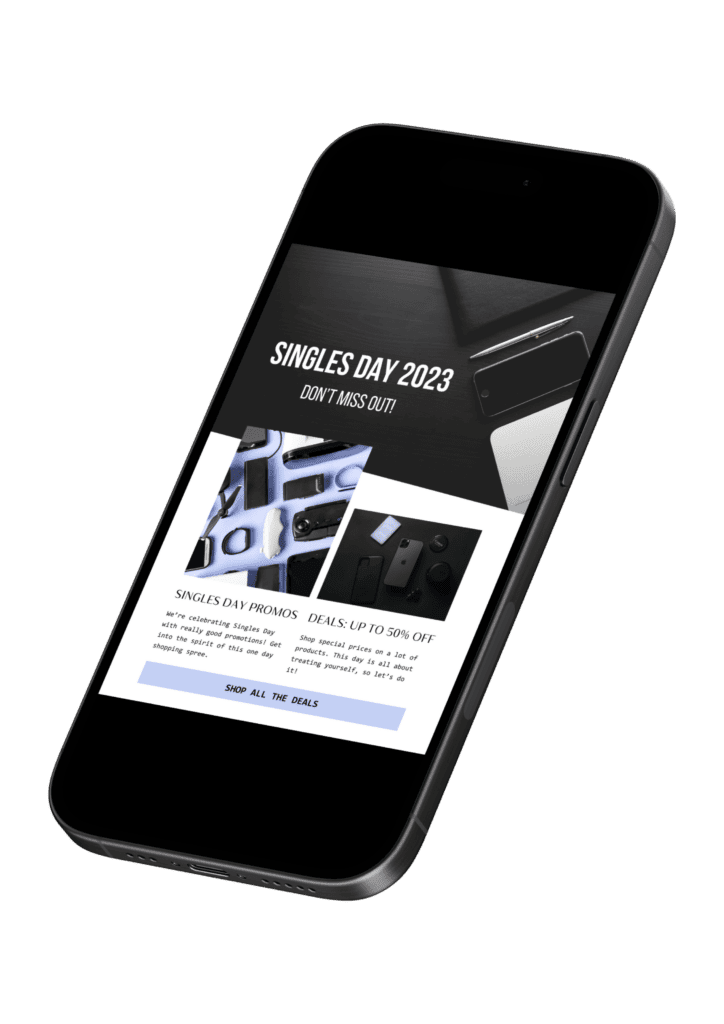 7. Monitoring and analysis
After Singles Day, you can follow up with analytics on your email campaigns. What worked well, and what can be improved for next year? Use the insights to adapt and improve your future email marketing activities. You can also gain important insights from Singles Day that you can apply to your Black Friday strategy. In Rule's advanced analytics tool, you can see how all your campaigns have performed in real time and over time.
Singles Day is a perfect time to harness the power of email marketing and reach a large audience. By personalizing your campaigns and following email marketing best practices, you can increase your chances of boosting sales and creating loyal customers. So celebrate Singles' Day the right way and make sure your email marketing shines!
Not yet started with email marketing? Create a free account in Rule today and discover the power of email marketing – indefinitely!