Newsletters have long been a powerful tool for companies to reach customers and create long-term relationships. For e-commerce businesses, newsletters are especially valuable because they provide a direct channel to communicate with customers and increase conversions. This blog post will explore why newsletters are important for e-commerce and how to use them best to build loyal customer relationships and increase sales.
Why are newsletters important for e-commerce?
Newsletters play a crucial role for e-commerce businesses in several ways:
Customer Engagement: By sending

newsletters

to customers regularly, e-commerce companies can keep them engaged and informed about new products, offers, and events. This provides an opportunity to build strong relationships and increase customer loyalty.

Increased conversion: A well-designed newsletter can serve as a reminder of products that customers have previously shown interest in or had in their shopping cart. This increases the likelihood that they will return and complete the purchase, increasing the conversion rate.

Marketing Platform: Newsletters provide e-commerce businesses a dedicated platform for marketing their products and services. This means they can control the content and create campaigns tailored to their target audience.

Data-driven insight: By using newsletters to collect data on customer behavior and preferences, e-commerce companies can gain valuable insight that can be used to improve their marketing strategies and product offerings.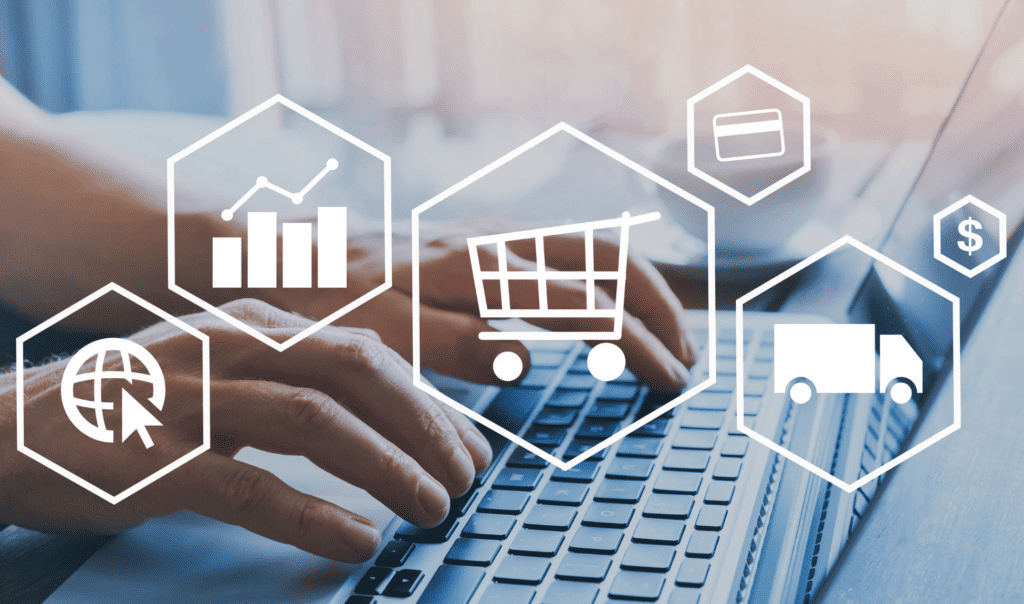 Best way to use newsletters in e-commerce
Now that we understand the importance of eCommerce newsletters let's explore some best practices for using them effectively:
Audience Segmentation: One of the most potent aspects of newsletters is that they can be sent to different segments of customers based on their behavior, preferences, and purchase history. By segmenting the target audience and sending customized messages, e-commerce companies can maximize the relevance and impact of their newsletters.

Personalized content: Including the customer's name, personal recommendations, and special offers in the newsletters can make them more personal and engaging. A private address creates a feeling that the customer is important to the company and increases the likelihood that they will take action on the newsletter.

Enticing subject lines: To get recipients to open the newsletter, it is important to have enticing subject lines. An exciting and relevant subject line entices customers to open and explore the newsletter's content.

Clear Call-to-Action (CTA): Every newsletter should contain clear and action-oriented CTAs that prompt customers to take action, such as visiting the website, taking advantage of an offer, or purchasing.

Frequency and timing: Finding the right balance in the frequency of the newsletter is important. Too many newsletters can annoy customers, while too few can cause them to forget about the brand. Additionally, newsletters should be sent at optimal times to maximize open and click rates.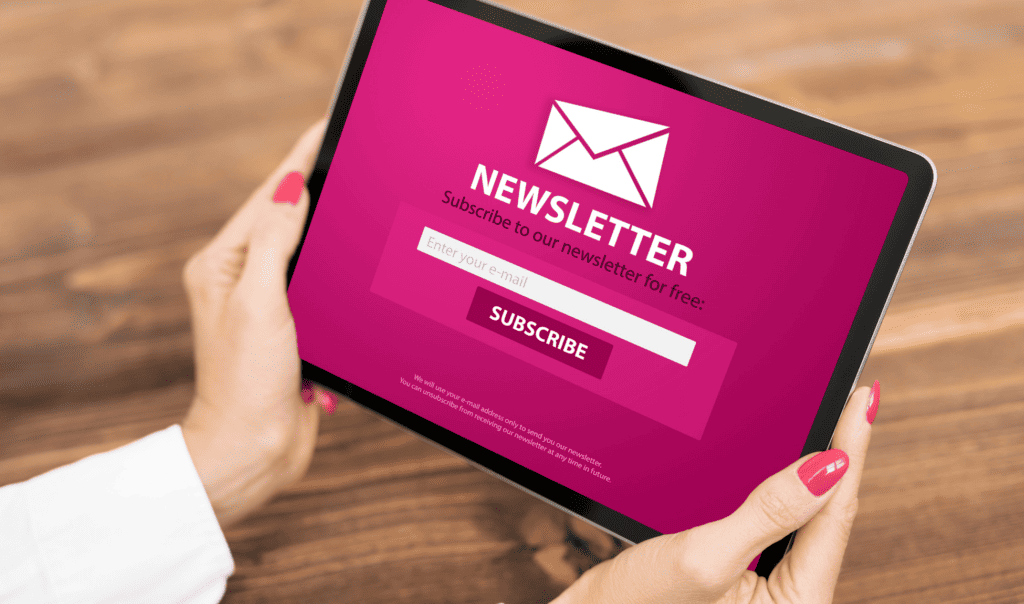 Let your e-commerce flourish with newsletters.
Newsletters are an invaluable resource for e-commerce businesses, enabling them to build customer relationships, increase loyalty and improve sales. Using segmentation, personalized content, enticing subject lines, and clear CTAs, e-commerce businesses can create engaging and successful newsletter campaigns. Harnessing the power of the newsletter, e-commerce businesses can strengthen their online presence and build long-term customer relationships that lead to increased success.