What are inbound and outbound marketing, and how can you boost your Christmas marketing with these marketing methods? Christmas is just around the corner, and it's high time to start your Christmas marketing. With the socio-economic change we are in, consumers are extremely cautious with their money That makes this year's Christmas sales more critical than ever. Do you want your company to stand out from your competitors? In this post, we break down what inbound vs. outbound marketing is and how you can use this type of marketing to attract customer interest this Christmas.
What inbound marketing means, and how you connect customers to you
We start by going through what inbound marketing is and what inbound marketing means. Inbound marketing is a method based on attracting customers who are already interested in your offer, which can be called warm leads. By that, we mean the customers who came to your website because you marketed something that the customer was looking for. Since the entire concept of inbound marketing is based on and implies that the customer has searched for you or what you offer, it is important to actively work with SEO and SEM to be visible in search engines such as Google.
How you excel with inbound marketing
To succeed with inbound marketing, rule number 1 is: Deliver good content.. You can describe inbound marketing as a "pull" strategy, which means that you attract the customer with the help of value-creating content and a well-worked SEO strategy. The advantages of that are that with inbound marketing, you can work with the data you receive when customers visit your website or fill out a form. On the other hand, it usually costs less but is all the more time-consuming.
When working with inbound marketing, you should always have the sales funnel in your mind. Awareness, interest, consideration, decision, action, and loyalty. Therefore, it is essential to work with value-creating content such as videos, webinars, blog posts, etc., so that you follow the customer through the entire customer journey, make them want to come back, and that they build trust in you.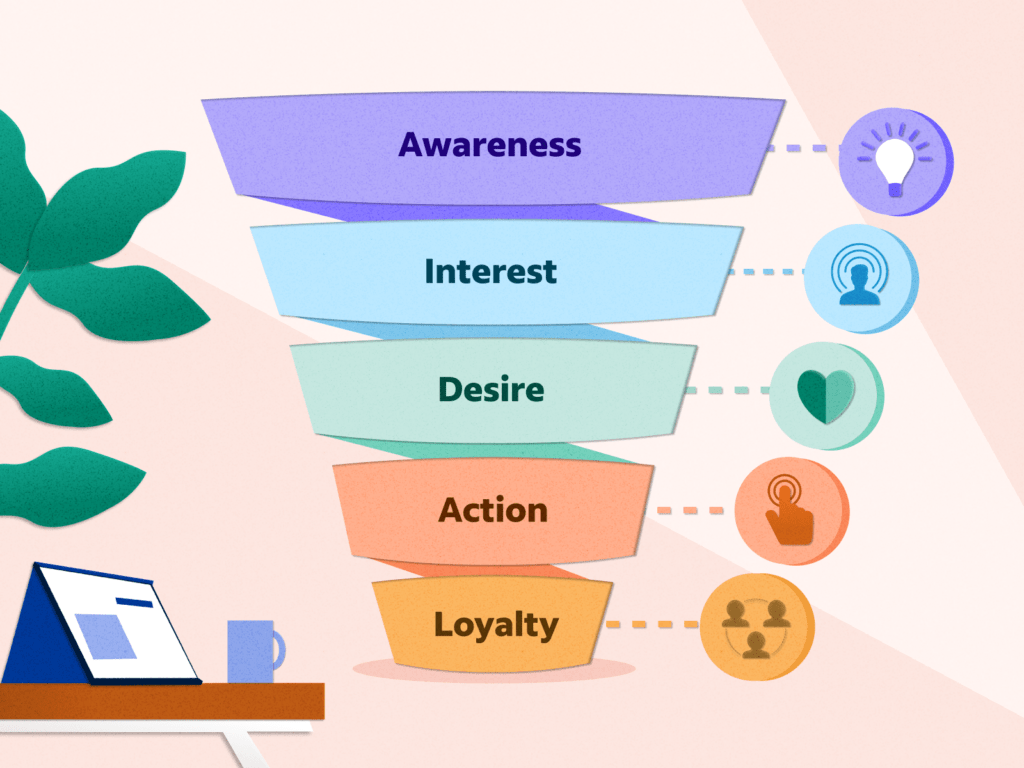 Outbound Marketing - Reach a wider audience than ever before
Outbound marketing is what we would previously call traditional marketing, i.e., outdoor advertising, Radio/Tv advertising, and print media. When we talk about outbound marketing today, we mean broadly marketing to people who have yet to ask for it. Hence, outbound marketing can be seen as an interrupting channel because it is a type of marketing you are exposed to when you are actually "offline" or not receptive to advertising. Banners and advertising in social media are also variants of outbound marketing because you communicate with prospects, i.e., potential customers, and not with someone who has actively taken action to participate in your offer.
What is the difference between inbound and outbound?
Outbound marketing is a method used to communicate with cold leads, that is, people who have yet to state that they are interested in your products/services, , unlike inbound marketing where you communicate with customers who have progressed further in the process. Outbound marketing is beneficial because you reach more people and come up with a higher volume of potential customers than if you were to only market inbound. However, outbound marketing is a costly channel compared to many others, and in many cases, it can be an expensive investment in relation to what you get back (ROI).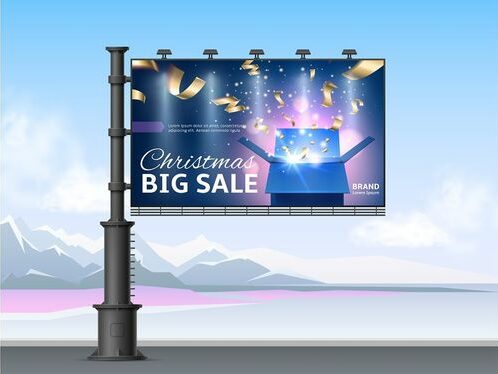 Inbound marketing vs Outbound marketing
Based on what we know about inbound and outbound marketing, the following can be stated;
Inbound marketing gives you a better

ROI,

return on investment, than outbound marketing, as interested people intend to integrate with a company because they chose it themselves.

Outbound marketing is an excellent channel to reach a large target group via and to people you might otherwise never have reached, but it costs significantly more. However, the likelihood that someone would convert when marketing to such a broad target group could be higher since these people have no intention of integrating with you.

When you work with outbound marketing, you should be careful with what you market, as it can be perceived as disturbing to have advertising you did not ask for printed on your face. We are all human, and people usually don't like to feel attacked or interrupted.
Inbound marketing is a magnet, while outbound marketing can instead be linked to a megaphone.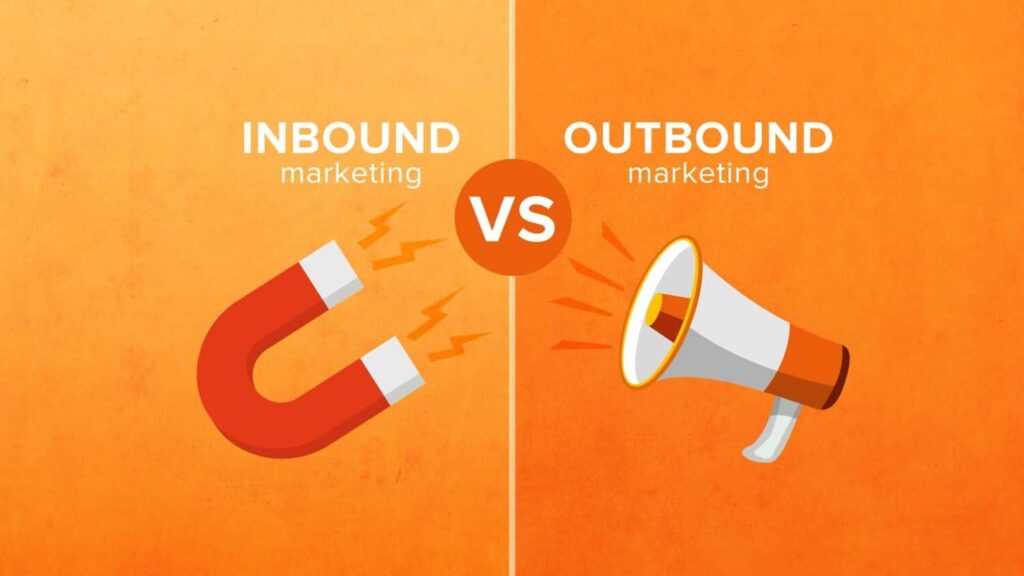 The key to success is to combine inbound and outbound marketing. f you do not use both channels, the risk is that you either make huge investments in marketing efforts that do not return much or miss potential customers who might have been interested in your brand but have yet to discover it.
Use inbound and outbound marketing in your Christmas communication
In line with higher interest rates and higher energy prices, customers are becoming more restrained when it comes to their purchases. This, in turn, means that the competition for customers' attention this year is fiercer than ever. Therefore, it is vital to stand out from the competition and meet customers where they are (if you want to end up under the Christmas tree at their home). So, if you're wondering whether you should spruce up your digital advertising and shop windows for Christmas and whether you should invest in protruding outdoor advertising, the answer is yes. Then complete it with good content and excellent customer service, and you're home!
Tips for Christmas content you can include in your marketing:
Christmas Gift Tips

– Include tips on Christmas gifts and links to your products.

Psst.

Internal linking in your content is also good for your SEO!

Christmas calendar

– Create a Christmas calendar with value-creating or perhaps educational posts.

Christmas Gifts

– Offer your visitors discounts or other benefits for loyal customers.

Psst,

Why not send a personalized

email

containing a unique discount code?

Christmas Decorations

– Decorate your website with festive details, offers, and blog posts to make your visitors feel at home and want to stay.

Social channels

– Dare to go outside your comfort zone when advertising on Social Media. Why not try targeting your ads to a new audience and target group? Test!
All I Want for Christmas Is Rule
We hope that you now grasp the concepts of inbound and outbound marketing and feel
feel ready for the remaining shopping weekends of the year so that you can end 2022 on a high. Do you need help with your digital marketing? Do not hesitate to contact us then. Not already a Rule customer? Book a demo here, and we'll show you the platform and how you can maximize your Christmas sales with Rule.