Traditional marketing methods are increasingly less effective today, and businesses must adapt to the ever-changing digital environment to reach their target audiences. Inbound marketing and marketing automation are two powerful tools that, when combined in the right way, can produce outstanding results. In this blog post, we'll explore how inbound marketing and marketing automation work together and how you can use them to drive success for your business.
What is Inbound Marketing?
Inbound marketing is where companies attract potential customers by creating relevant and valuable content instead of chasing them with aggressive advertising campaigns. It's about drawing in potential customers instead of pushing your message out. By delivering useful content, solving problems, and providing value, you build trust that leads potential customers to seek you out when they're ready to buy. This creates a more meaningful and long-term relationship with your customers.
Five Key Elements of Inbound Marketing:
Attract:

Attracting visitors to your website through creative and valuable content.

Convert:

Convert visitors to leads by offering them something of value, such as eBooks, newsletters, or guides.

Close:

Convert leads into customers by following up with relevant and personalized communications.

Retain:

Retain your customers by providing excellent customer service and continuing to provide valuable content.

Earn:

Inspire customers to become ambassadors for your brand by sharing their positive experiences with others.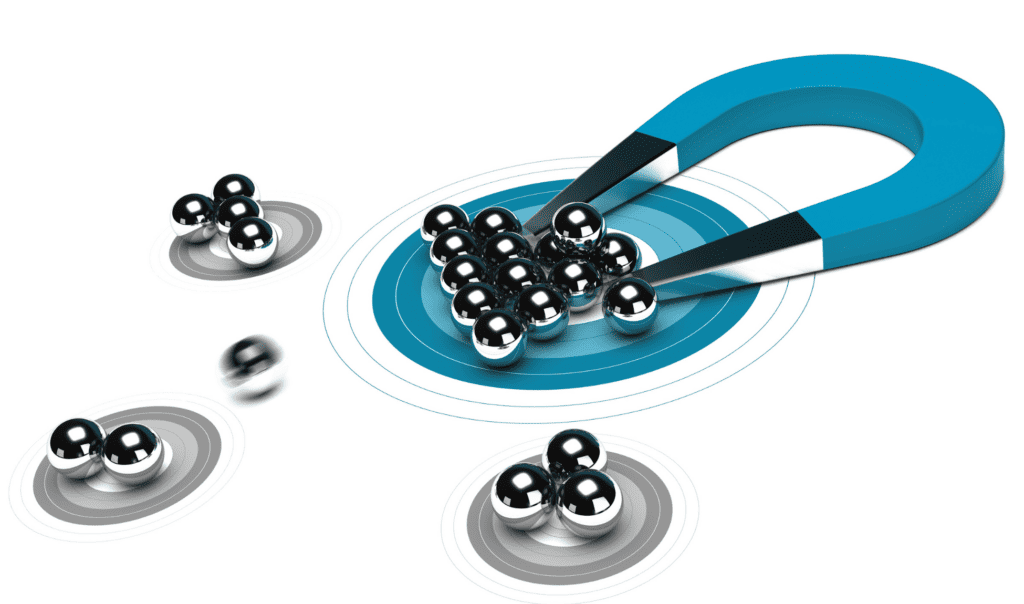 What is Marketing Automation?
Marketing automation is about automating and optimizing marketing processes to improve efficiency and create more relevant and personalized communication. By using marketing automation tools like Rule, companies can manage leads and customers throughout the buying journey and customize messages and content based on their behavior and interests. This saves time and resources while providing the opportunity for more personal and engaging marketing.
Five Ways to Use Marketing Automation for Inbound Marketing:
Email Automation:

Create welcoming and personalized email campaigns to follow up with prospects and existing customers.

Lead nurturing:

Automate the process of bringing leads through the buying journey by delivering relevant content based on their interests and behavior.

Audience segmentation:

Divide your audience into different segments to effectively tailor your messages and campaigns.

Social Media:

Automate content publishing and social media management to increase your brand's visibility and engagement.

Analysis and reporting:

Use marketing automation tools to track and analyze the performance of your campaigns and optimize for better success.
A successful symbiosis for your company's growth and success!
Inbound marketing and marketing automation are two powerful strategies that can transform how your business attracts, converts, and retains customers. You can build strong and meaningful relationships with your target audience by creating valuable content and using automation to deliver the right message to the right person at the right time.
So start using these powerful tools today and see how your business can flourish through a more effective and engaging marketing strategy. Inbound marketing and marketing automation – a successful symbiosis for your company's growth and success!