Google Analytics (GA) is beneficial tool companies use to track and analyze user behavior on their websites. In September 2020, Google launched GA4, the latest version of Google Analytics, and replaced the previous version, Google Universal Analytics. In this article, we will discuss the differences between GA4 and Universal Analytics and how to use GA4 in email marketing.
Differences between GA4 and Universal Analytics
GA4 and Universal Analytics differ in several respects. One of the most significant differences is how the data is collected and processed. In Universal Analytics, cookies are used to track user behavior, while GA4 uses another technology called "device identifier." GA4 also has a different data structure than Universal Analytics, which means that the reports look different and provide another type of information about user behaviors.
For example, GA4 can track events that users perform on your website or mobile application in a more granular way than was possible in Universal Analytics. GA4 can also collect data from various devices and platforms, including mobile apps, websites, and offline sources, and then combine this information to create a more coherent picture of user behaviors. This allows you to gain a more holistic understanding of your users and their interactions with your business, which can help you create more effective marketing campaigns and improve the user experience.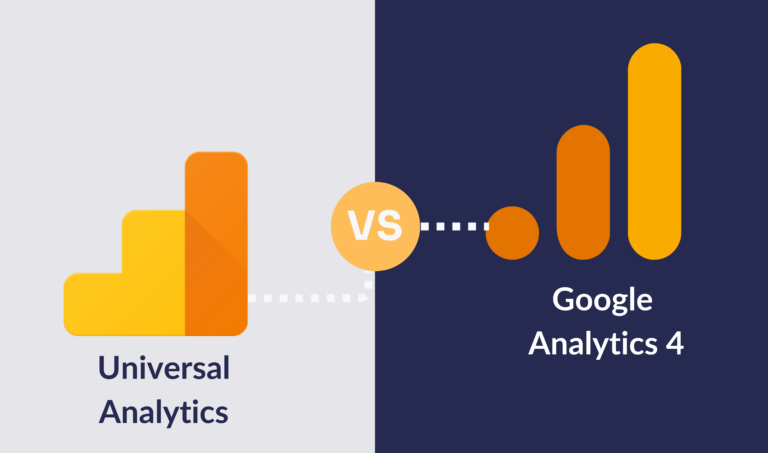 Better insight into the user experience
Another critical difference between GA4 and Universal Analytics is the focus on user-centric analytics. GA4 is designed to more easily identify and track individual user behavior across multiple devices and platforms. This provides better insight into the user experience and the opportunity to create a more personalized experience for users.
The most significant difference for anyone used to universal analytics is that we can no longer see or use bounce rate as part of our analysis. Oh no, you think. How then, to know if my content was valuable enough for the visitors, how long they stayed on the page, did they leave it, or did they change the tab or app? Yep, the questions are many.
Instead, GA4 has introduced another metric, engagement rate, which tracks how users interact with a website, such as whether they stay on the page for more than 10 seconds, view multiple pages, or complete a conversion event. Bounce rate is the opposite of the engagement rate, as bounce rate measures unengaged sessions, while engagement rate measures the number of engaged sessions. Although this metric may seem different, the necessary information is still available in GA4 – just in another place. Instead of looking for the bounce rate in the reports, one can look at the engagement rate, which is visible in several of GA4's pieces. You can read more about it in Google's guide!
How to work with GA4 in email marketing?
Using GA4 in email marketing can provide valuable information about how users interact with your emails and your website. Three important reports can provide useful information to help you achieve your goals: The Event report, the Traffic Acquisition report, and the Engagement report.
The event report akes it possible to follow important events relevant to your business, such as new contacts or conversions. In the report, you can also find out how people reach these events.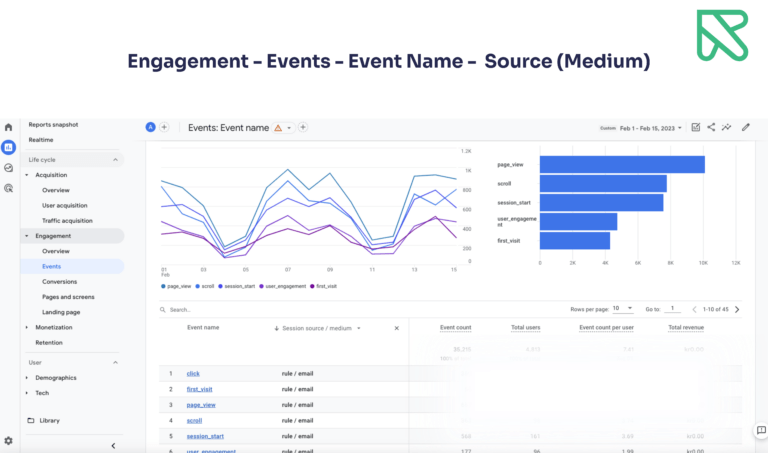 The Engagement report is helpful for email marketing. It allows you to sort by email and gain insights into how your email campaigns perform and how long visitors engage with the content.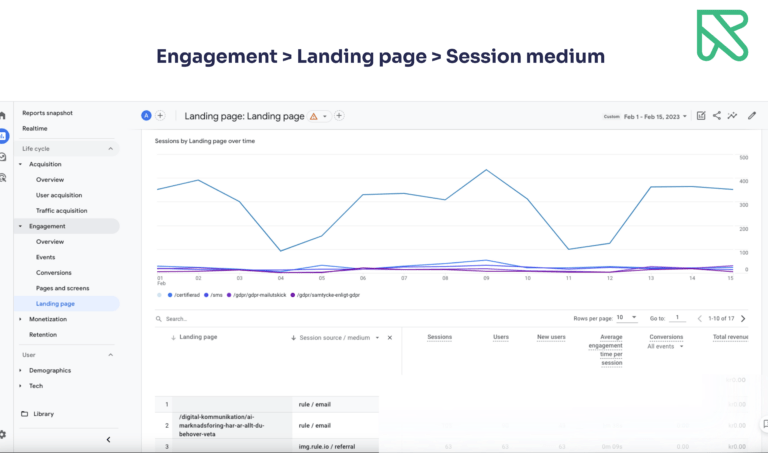 The Traffic Acquisition report shows how visitors found your website.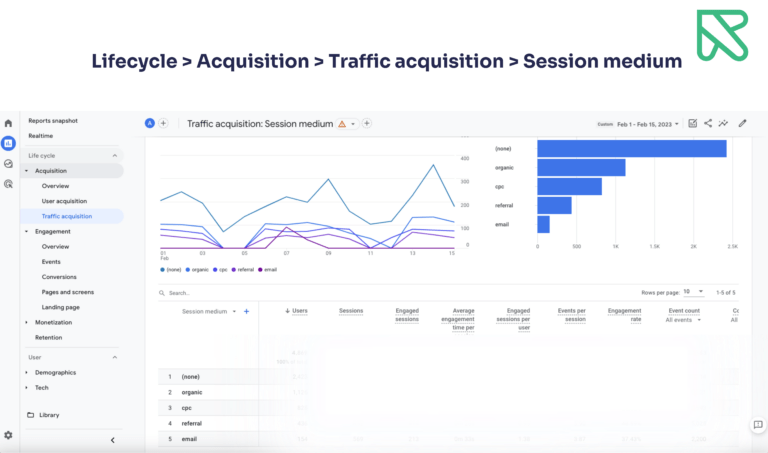 These reports provide a wealth of data to track the performance of email campaigns in GA4. With GA4, the possibilities are endless!
This can use the insights you get from GA4's reports to
Measurability: With Google Analytics, you can easily measure and analyze the performance of your email campaigns, such as open rate, click rate, and conversion rate. These metrics can then be used to improve future email campaigns and maximize their effectiveness.
A better understanding of customer behavior: By tracking user activity on the website after clicking on a link in the email, a better knowledge of customer behavior and interests can be gained. This can help you tailor email campaigns and create relevant content for your customers.
To participate in those reports, you must set goals and events in your analytics account. More about that and how to find the different reports you want to join. You can read about it here!
GA4 and Rule integration:
Integrating Google Analytics with Rule allows you to analyze the entire customer's behavior and experience on your website. You get access to valuable customer insights that can help you improve your business in several ways. Like, for example, with Rules tool, you can A/B test your campaigns, and with the help of GA, you can find out which content worked best with your subscribers and thus create more brilliant campaigns in the future.

Set up tracking of your campaigns inside Rule
You can use UTM parameters to track how users interact with your email campaigns. UTM parameters are a code you can add to links that lead to your website. Using UTM parameters, you can track which campaign generates the most traffic to your website and which user behaviors followed. In Rule's campaign builder, you can easily add your own UTM campaigns and keywords to be then able to track your campaigns inside GA4.

Safety first - Always with Rule
When working with GA4 in email marketing, it is also important to comply with GDPR and other data protection regulations. Ensure that users consent to track and that you only collect the information you need to improve the user experience. Rule's email marketing tool is completely GDPR-safe, and you can read more about it in our data processor agreement.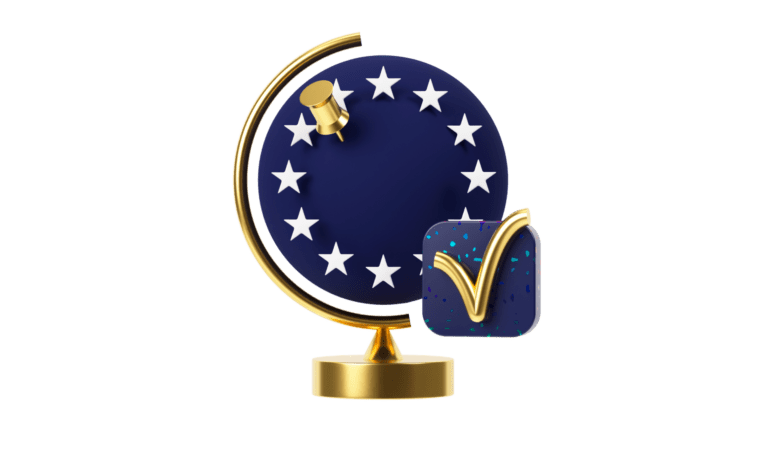 GA4 is the latest version of Google Analytics and offers a range of new features that can help you improve the user experience and increase the effectiveness of your marketing. By using GA4 in email marketing, you can create more targeted and personalized campaigns that increase the chance that users will interact with your business. Using UTM parameters to track your email campaigns can also provide valuable information about what is working and not working in your marketing. With the right technology and strategy, you can take your email marketing to the next level with Rule and GA4. Not getting started with Rule yet? Book a demo today!