At the top of the internet's hottest topics, we find various AI and AI tools . Many are thinking about whether and when you should use AI in your marketing. In this article, we guide you through the AI jungle! What are the best tools to use, and in which contexts is AI best suited? We also go through the pros and cons of AI-driven copywriting in terms of quality and speed. Come along!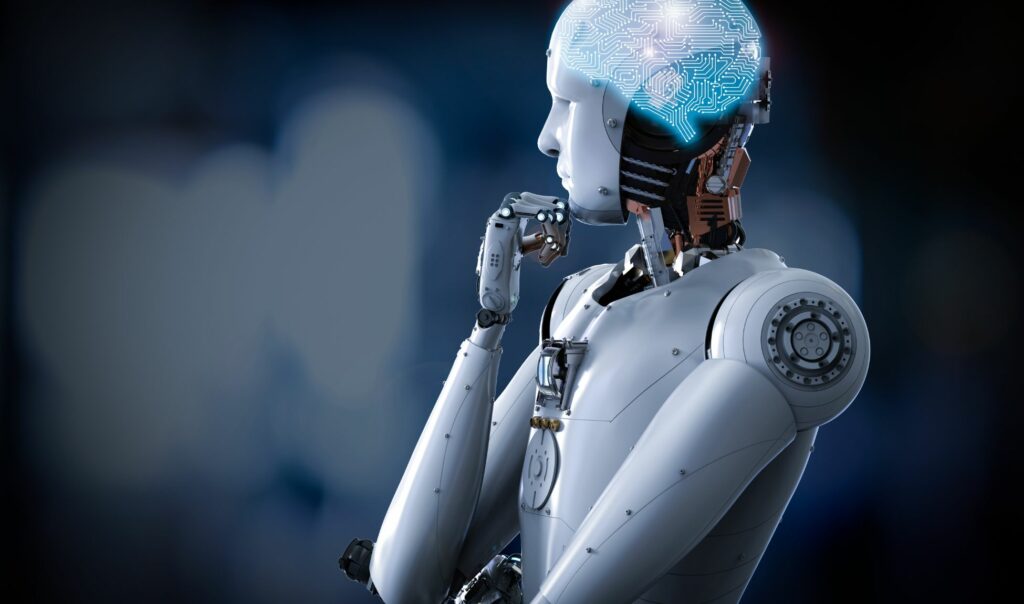 What is AI, and how does it work?
There are many different types of AI, but in this article, we will mainly focus on machine learning. Machine learning is the part of AI that deals with learning from data and then using that learning to make predictions and recommendations. The computer does this through different algorithms where it can learn to interpret data quickly and thus predict complex patterns. AI is today an essential and decisive component in several companies' operations. In a study from Drift, 74% of marketers say they will use AI within the next five years to automate their tasks.
When should you use AI in your marketing?
AI is especially useful in marketing when it comes to automating everyday processes, personalizing your marketing, and predicting customer behavior. It is also useful when optimizing ads with clever headlines and improving target group segmentation.
As you can probably tell, there are many ways in which AI can make your work more accessible, and here are some of the top areas where AI makes a big difference:
Advertising and Advertising

– Some of the most obvious uses for AI in marketing are advertising and marketing. By analyzing large amounts of data, AI can help optimize advertising campaigns to reach the right audience with the right message. There are already several services today that offer this type of optimization. In the future, AI is expected to be able to take advertising to the next level, as it can both replace and speed up manual processes.

Anticipate customer needs

– AI can create a more personalized interaction between marketers and their customers. AI can create a more personalized interaction between marketers and their customers. Using advanced machine learning, AI can drive more intelligent customer engagement by delivering relevant messages and offers based on past behaviors and preferences. It provides an opportunity to create personalized recommendations for customers based on their behavior and history, increasing the chance that they will find something they appreciate and thus make a purchase.

Create Content and Copy

– AI can streamline many marketing activities that are usually highly time-consuming, for example, writing long texts with a copy or creating content of various kinds. It can be content and copy for your email marketing, posts to social media, blog posts, or targeted ads.

Intelligent chatbots –

With AI, you can build smart assistants to help customers answer their questions or guide them through a website or app. Chatbots are becoming increasingly advanced and real-time based, and many believe these will soon wholly replace traditional phone lines and become the "new" customer service. What do you think?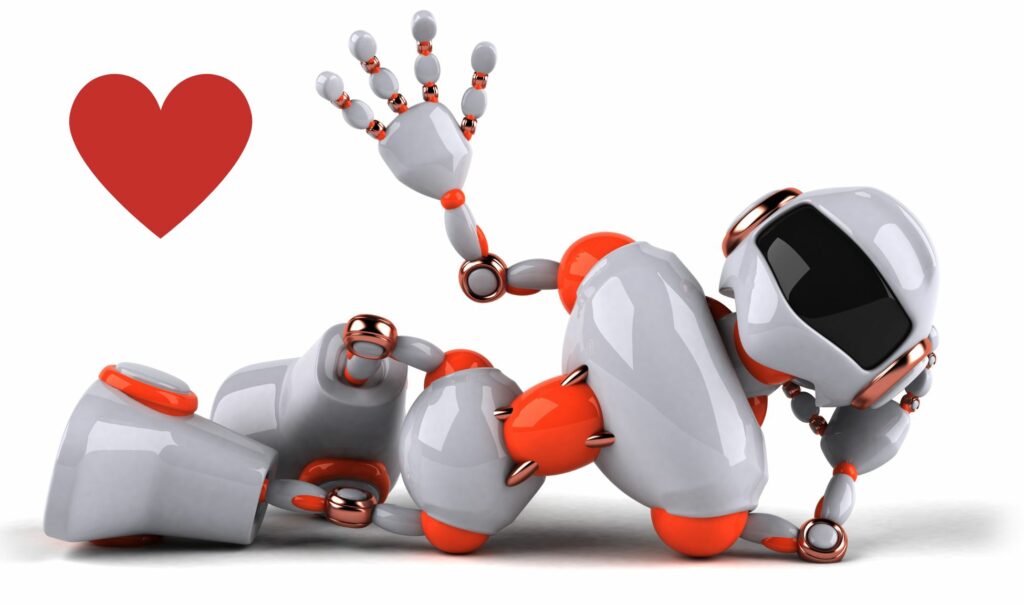 As I said, AI can be beneficial when creating content in contexts where more significant amounts of content are required quickly,, such as in blog posts, product descriptions, and advertisements. AI-powered tools, such as many of the "Chats" we see today, can generate unique content based on a predefined template and a data-driven strategy, which saves both time and resources for you as a marketer.
AI can also improve existing content by suggesting changes and optimizations increase performance and engagement. However, it is essential to note that AI can only partially replace human creativity and intuition. It is important to constantly review and adjust AI-generated content to ensure quality and relevance.
When should you not use AI in your marketing?
When it comes to situations requiring human empathy and feeling, such as customer service and dealing with sensitive issues, AI should be avoided. AI systems can have difficulty understanding complex emotions and situations and can easily misunderstand and, in some cases, damage customer relationships. That said, one should be careful when implementing chatbots as part of their customer service.
AI should also not be used when it comes to generating content that is false, misleading, or violates moral and ethical standards. AI systems cannot determine what content is morally and ethically acceptable, which sometimes results in generating content that is unethical or illegal.
Challenges and risks with AI
There are additional challenges with AI that should be considered before considering implementing AI into your strategy:
Costly –

Using AI in marketing can be expensive. Both for those who want to develop and implement an AI function and those who wish to use a ready-made AI service, for example, for copy, which you buy or subscribe to.

Complex

– AI is a very complex field with many different techniques and methods to use. This can make it difficult for marketers to determine the best solution for their particular needs. In many cases, this results in the solution failing to fulfill any clear purpose for the user.

Addiction –

When using AI in marketing, one can (believe it or not) become dependent on the technology. This, in turn, can make it difficult for the user of AI to overlook the recommendations that the tool suggests, and you "blindly trust" that what it says is correct. There is then a risk that you will be limited in your creativity and thus miss exciting opportunities, or make stupid mistakes.

Risk of lack of user experience –

AI is still "relatively" new, and most systems today cannot generate personalized content. This means that if you use Ai-generated content on your website, there is a risk that customers will not find the information they are looking for, and the user experience will therefore be poor.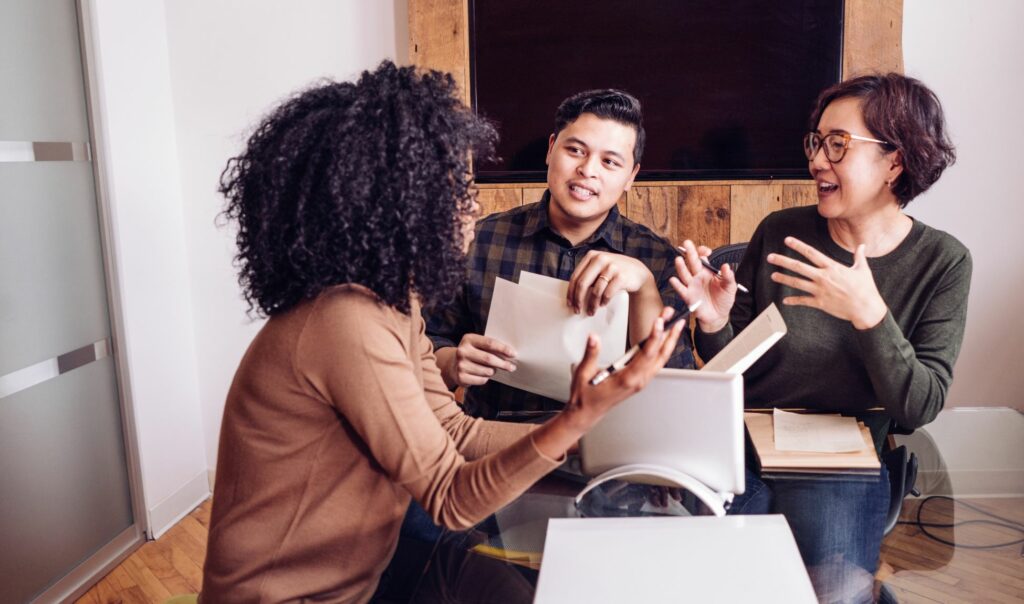 The bottom line is that AI should not be used to replace creative processes and critical thinking. AI systems are tools only and should not be used as a substitute for human judgment and decision-making. As a marketer, you should always review and adjust AI-generated content to ensure it is relevant, accurate, and aligned with your other goals and strategies. No matter how effective an AI solution can be, it must be remembered that it is a robot and does not replace a human opinion – at least not at the moment!
Want to read more posts like this? Then subscribe to our newsletter, so you don't miss more exciting posts about digital marketing!