A picture is worth a thousand words, so what does a GIF do? The GIF format or Graphics Interchange Format is repeated animated images without sound. It has been around since 1987 and was originally the only way to animate images for the web. GIF animations are popular with marketers even today, especially in email marketing where it has the ability to liven up content and make it much more engaging.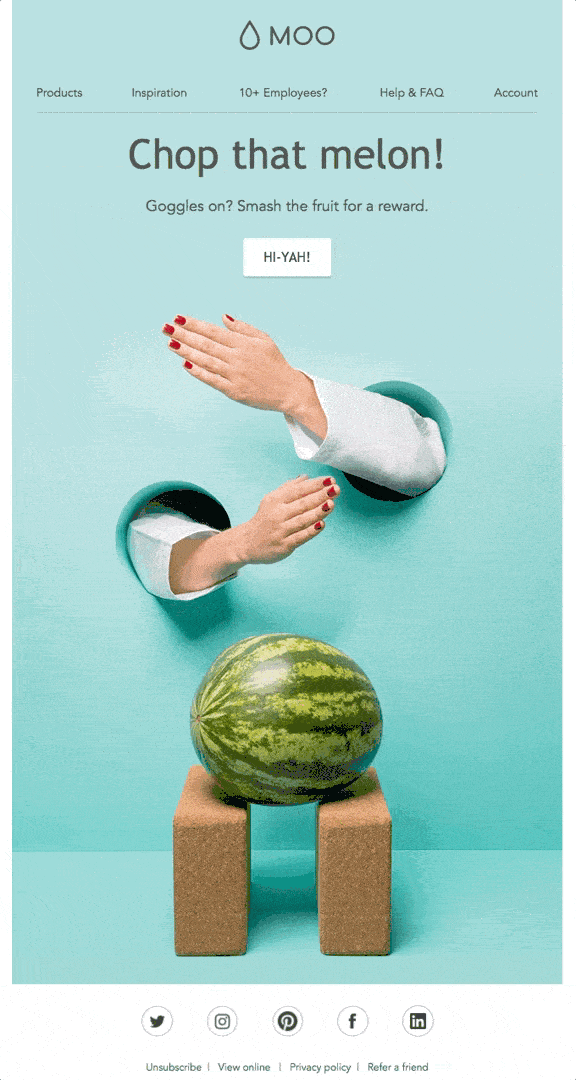 So, why do we like GIFs so much?
The human eye reacts to movements. Therefore, unlike static images, animations are a better way to capture the reader's attention.

A GIF is easy to create but can also be found ready-made on the Internet.

GIFs are cheap types of animations.

A GIF is played automatically and is therefore remarkably effective. The reader doesn't have to click or follow any link, unlike embedded videos in emails.

GIFs are mobile-friendly.

Via a GIF you can convey messages and information without using lots of text.

Most email clients support GIF.
With a GIF, you can quickly make your email more dynamic and vibrant. If you create a mailing with a simple content that contains a funny and expressive GIF, you can effectively increase your CTR by up to 73%.
In what type of content does a GIF fit best?
1. When announcing a new product
With a GIF, you can show off a new product from different angles as well as all its available colors. A GIF also gives you the opportunity to showcase the product's functionality directly in the mailing.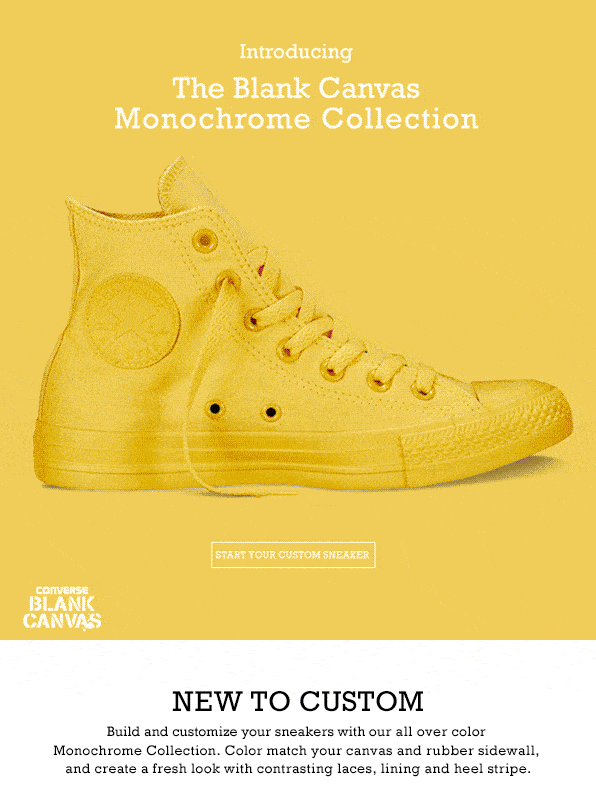 A GIF suits excellently for demonstrating the functionality of a product or, for example, a registration process. It's great for various educational purposes as well, where you can easily explain to the user how something goes on with the help of pictures and text or step-by-step instructions.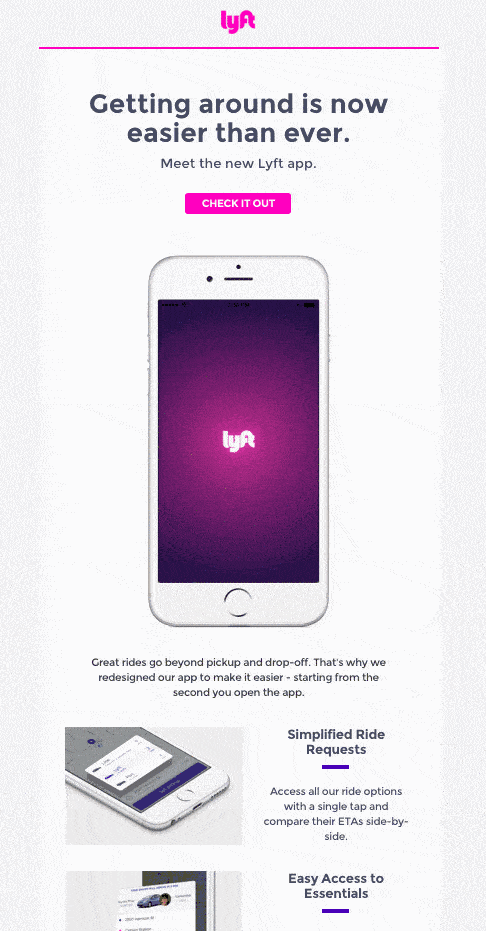 3.Demonstration of products directly in the mailing
With a GIF, you can demonstrate several of your products in the same animation without having to create a long mailing with lots of pictures and unnecessary text.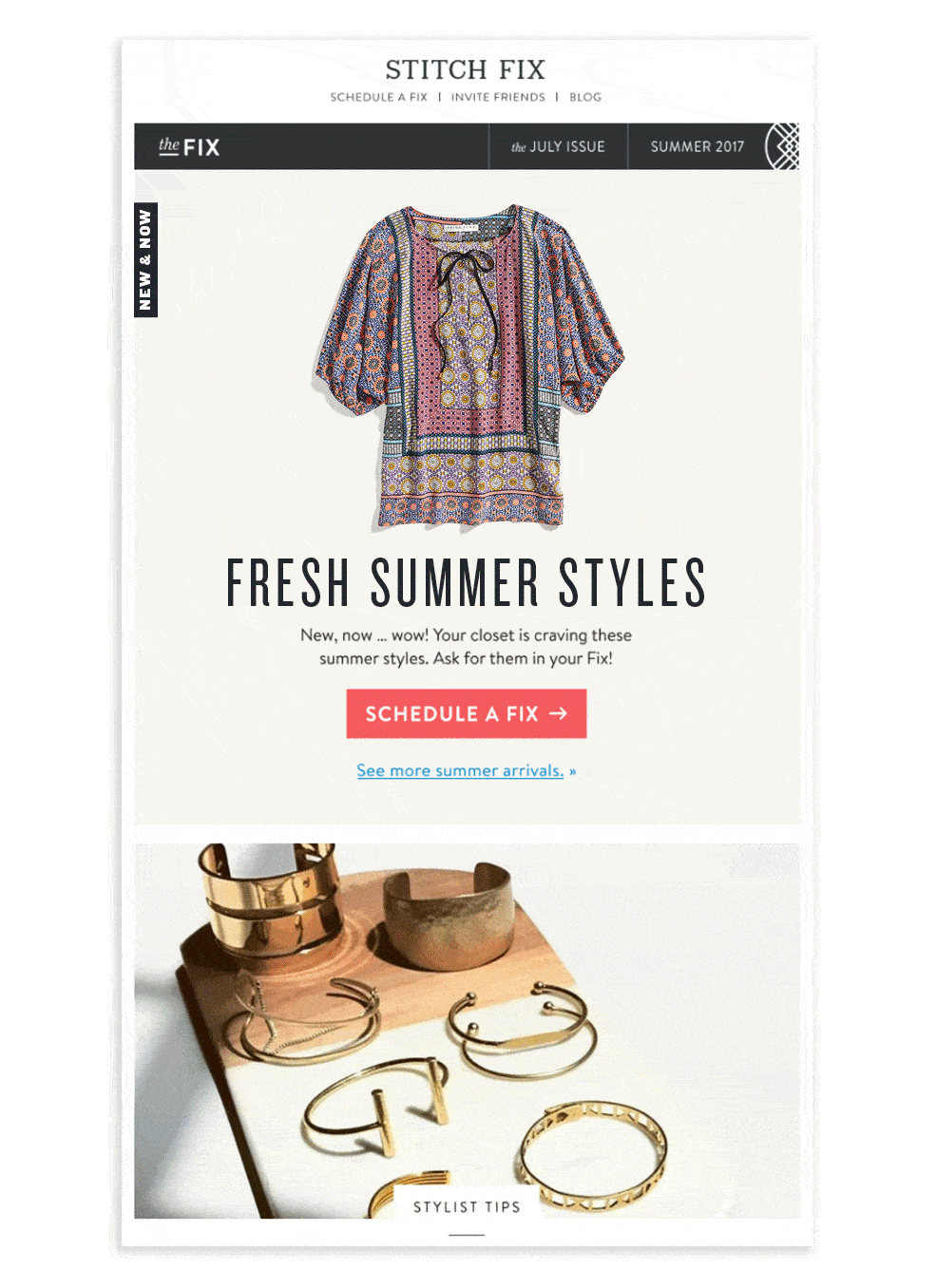 With a GIF, you can easily present data changes directly in your mailing. It can be in the form of dynamic motion charts, where you can see how indicators have changed over the time. Through a GIF, this type of information will be much easier and more fun to take in. In this way, you can capture the reader's interest and hopefully convert it to your website, where there is more to read.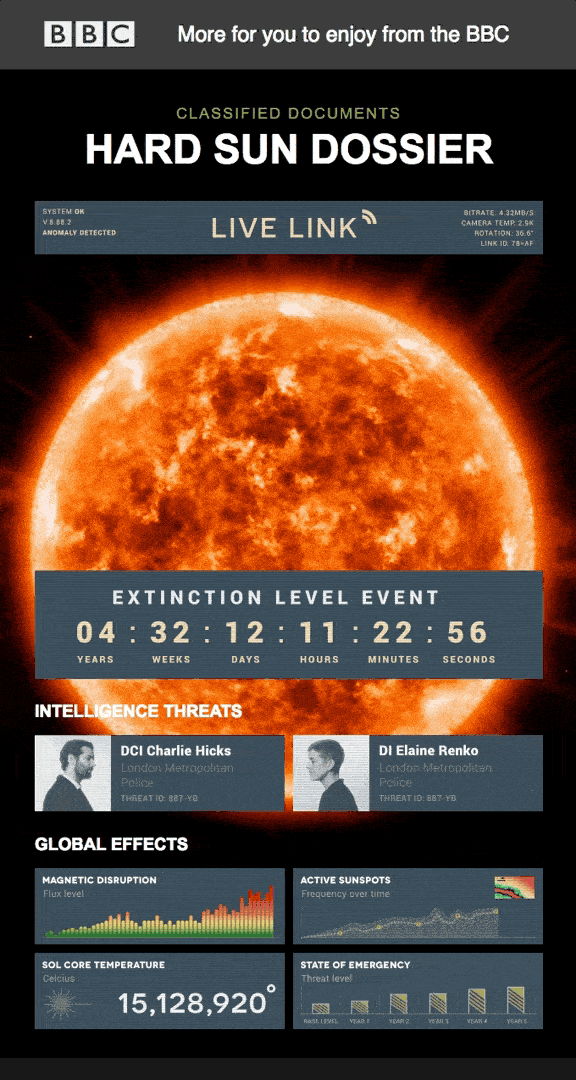 5. Capture the reader's attention
By placing a GIF animation as a main banner, you can immediately capture the reader's attention when opening your mailing. You can also try animating collage or illustrate different parts of the text content in your email, to create a dynamic and interesting content.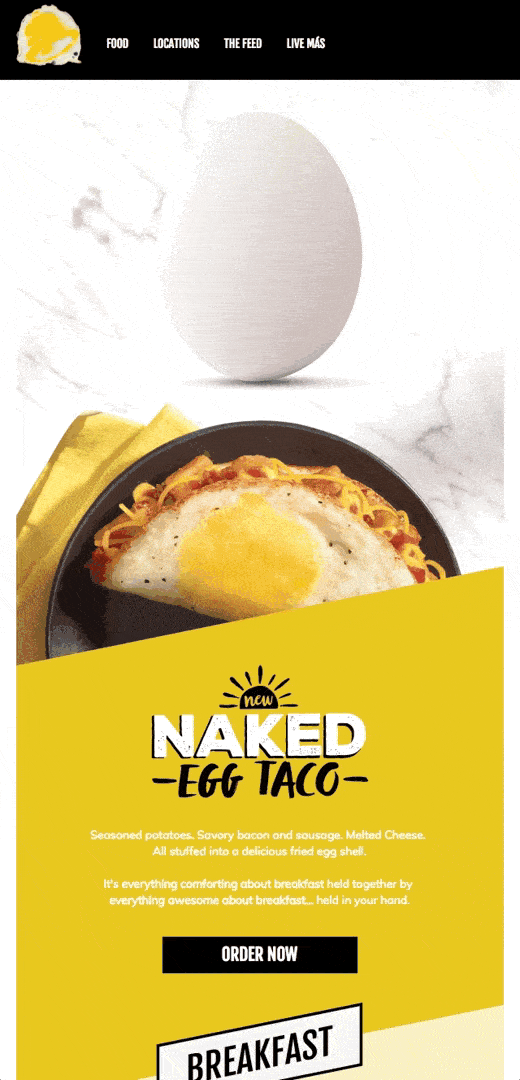 6. Create a sense of urgency
If you want to evoke a sense of urgency, you can add an animated timer to your message. It can be anything from discounts and their expiry period or countdown to a collection release, regardless, the effect will be significantly strengthened.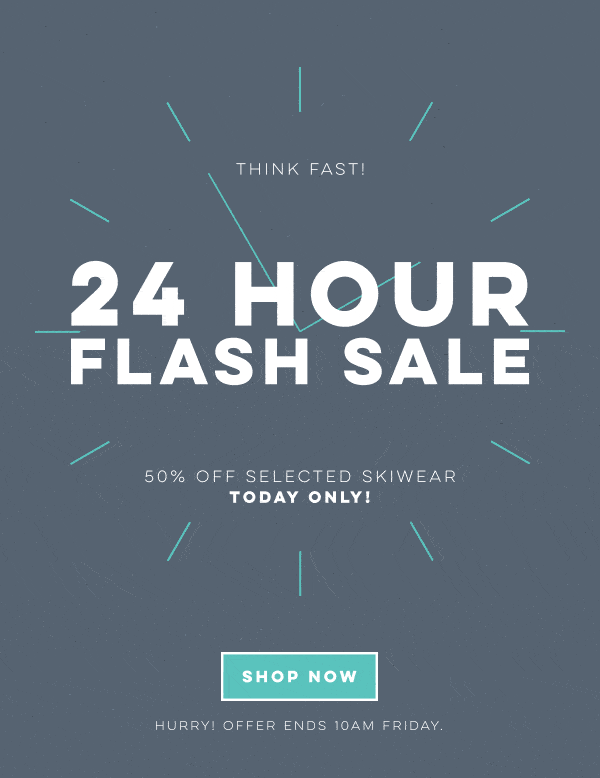 7. Visualization of event
It's possible to visualize different types of events with a GIF. It can be, for example, a firework in an anniversary mailing, or an animation for special occasions such as holidays. A GIF will set the mood for the mailing and increase the reader's engagement.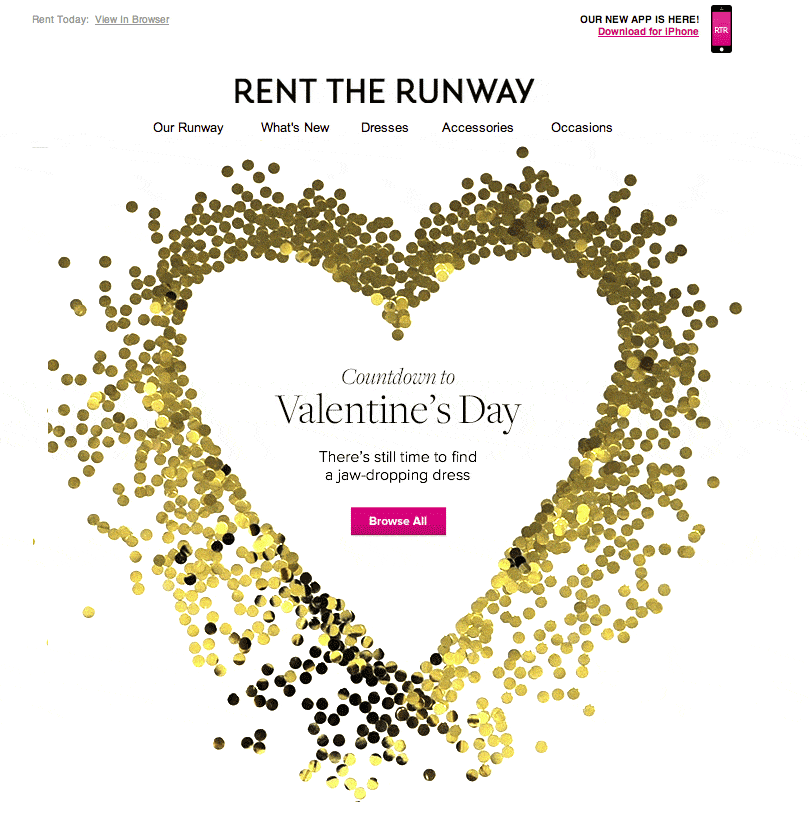 There are many ready-made GIFs on the Internet today, one of the largest sites to find them on is GIPHY. However, we recommend creating your own GIF. It will help you reflect your brand's identity and style, but will also give you the opportunity to showcase your products. When you create GIFs in different programs, you get a unique URL for each GIF, which makes these files easy to share. You can easily insert a GIF into an email, just like any other image format. In Rule you can insert images up to 2 MB.
Here are some tools that you can use for creating GIFs:
The GIF animation format is supported by all email clients, except Outlook 2007-2019. It may also happen that the user has a weak internet connection when receiving your mailing. Therefore, remember to place the most important information in the first image of your GIF.
Focus on your target audience and adapt to it. For example, you can evoke nostalgic feelings in the older audience, by reminding them of old games or things in GIFs. If your target audience is younger, try making trendy GIF animations instead, to pique their interest.
When saving your GIF animation, the image quality may sometimes deteriorate. The tip here is to work with high-resolution images in your GIFs. Formats that work well are PNG and TIFF. Remember that the graphics may differ between different screens, so the optimal width for making a responsive GIF banner is up to 300 pixels.
The larger a GIF file is, the slower it will load for your subscribers. We therefore recommend cropping your GIF, reducing the number of images and colors used in it and or animate only a part of the image. The perfect file size for a GIF is up to 300 KB.
If your GIF contains too many images and the frame rate is too high, it will ruin the overall impression. The important information can be lost quickly, and the reader might get irritated. Therefore, remember to make your animation as easy to read as possible. However, you should not make your GIF too slow, so that the user instead must wait to see the entire GIF clearly.
The use of GIFs in your mailings should not be too frequent as it can have the opposite effect and instead irritate your subscribers. If you use too many GIFs in your mailings, the user will stop expecting anything special from your emails and may unsubscribe. Therefore, use GIFs carefully and use them more to embellish your mailing.
Make sure your GIFs have a clear message, which interacts with the content of your email. GIF files should primarily be used to complete the story you want to tell. If the animation doesn't have a clear purpose, it's just an unwanted distraction. This also applies if you use too many images or strong colors, so avoid it.
You can also try making a Cinemagraph which is a type of GIF animation. There you animate only a small part of the image and the rest remains static. You could say that it's a mixture of a static image and a GIF. These animations are quite easy to perceive so they don't irritate the eye with constant movement.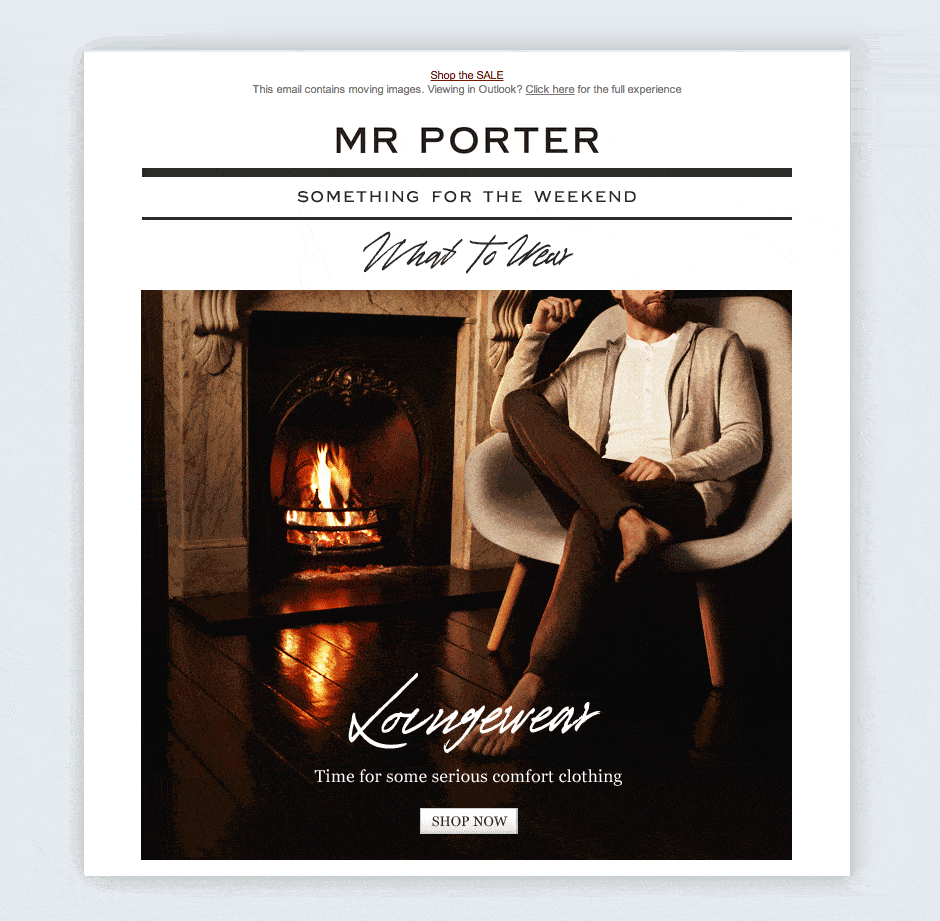 Be careful when downloading GIFs from the web that are not your own. It's legal to use animated GIFs from the internet, if you use them properly. You can always check the license (a Creative Commons license) for a GIF, if it's to be used for commercial purposes.
As you can see, GIF animations are a simple and effective way to create dynamism and variety in your newsletters. Regardless of company and industry, your mailings need to include strong visualizations to increase interest, attract attention and inform your readers. We hope you are now fully loaded with lots of inspiration and already have an idea for how you can use a GIF in your next mailing!