Promo codes, discount codes, discount coupons and so on. Promo codes can be named in different ways, look different and are sent via both SMS and e-mail marketing. But what they all have in common is that they give the customer some kind of discount when shopping. A discount code can be a benefit in the form of free shipping, a percentage discount on a first purchase or an additional sale offer like take 3 pay for 2. The most positive thing about discount codes is that they benefit both customers and companies. The customer can buy an item at a discounted price and the company receives a paying customer who will hopefully be recurring.
Now you can easily upload your own promo codes in Rule and easily include them in mailings to your customers. The design of your promo codes is up to you. They can be in the form of digital gift cards, unique VIP offers, new customer discounts or some other type of offer.
A primary benefit of the Rule promo codes feature is that you manage them yourself. This means that you decide on how many discount codes you want to upload at a time and you get a clear overview at once of how many discount codes have been consumed and how many remain, so you can easily see when you need to upload new ones.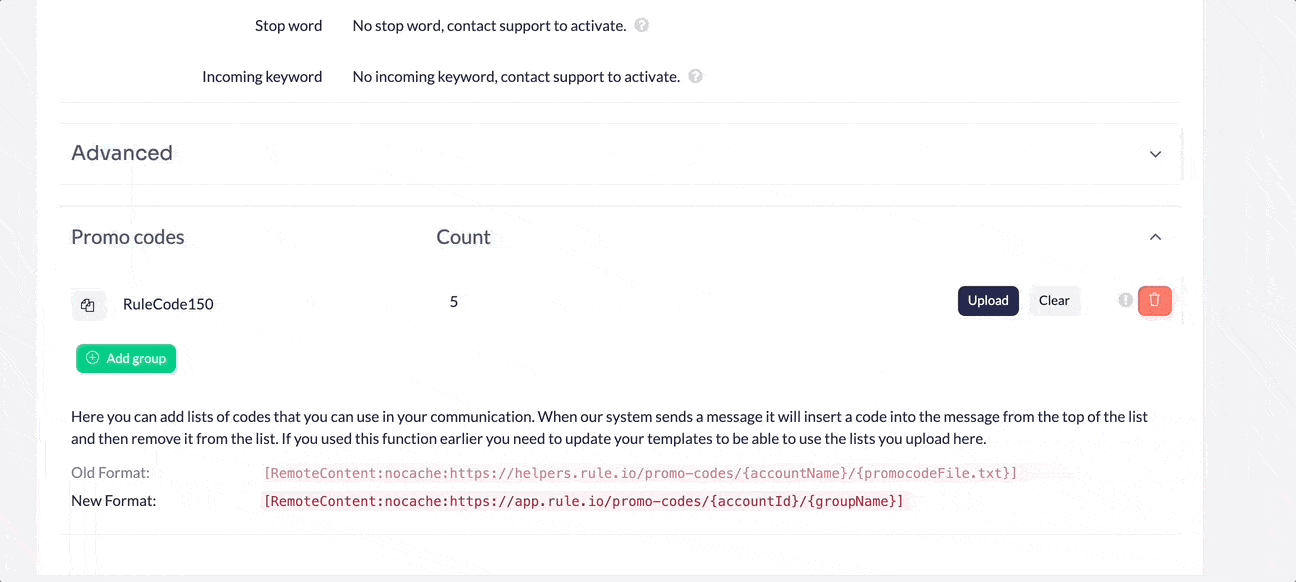 Create long-term customer relationships with promo codes
With promo codes, you can create long-term customer relationships and loyalty. Since promo codes can come in basically any design, they can be included in almost any type of communication. This means that you can activate, engage and keep your customers warm along the customer journey with the help of discount codes. In turn, this will lead to your customer base expanding, the chance that your customers will recommend your company to others increases and thus your sales increase.
A promo code benefits both the customer and the sender

With a promo code, you can easily build customer loyalty

Promo codes often attract repeat purchases

You can include a promo code in almost any type of communication. To a new customer, you can offer a new customer discount, give a VIP offer to a loyal customer or a win back offer to a customer that you're afraid of losing.

Promo codes work excellently as additional sales, the chance is greater that a customer buys more than one thing in connection with a discount code. Especially if the discount code is designed as, for example, a "buy 3 pay for 2".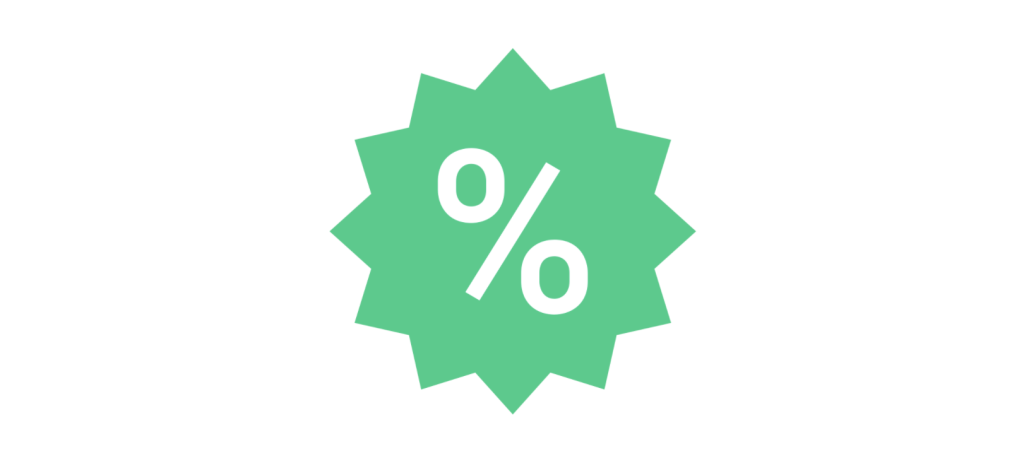 Where can you find promo codes?
You can find promo codes everywhere online, including free discount codes. Many consumers are in the habit of checking if there are discount codes available in stores, before shopping there. For example, if a customer is going to shop on Zalando, they google "Zalando discount code" to see if there is a general discount code on Zalando available. Some companies choose to always have "general" promo codes available in the form of welcome discounts or, for example, that if you subscribe to their newsletter, you get 10% on a purchase.
Doing so is a smart way for companies to quickly convert customers both to their website but also to their newsletters. The chances are then high that when these customers have completed their purchase they will also return and it's also very easy to communicate with them in the future because they have already "opted in".
How to make your own promo code?
To start using the promo code feature in Rule, you just need to upload a text file that contains these discount codes. Once the promo codes have been uploaded to Rule, all you have to do is start and create cool mailings that you include these codes in. Your customers, in turn, are completely free to choose what they want to buy, when they want to do it and to whom it is to be delivered to, via which delivery method.
Read more about promo codes in our knowledge base!