Apple's iOS 15 update, scheduled for launch in September, has probably not been missed by a single email marketer. The update includes stricter measures regarding their Mail Privacy Protection. In short, the update will prevent senders from using invisible pixels to collect information about the user. This means that senders will no longer be able to know when their recipient will open an email. In addition, the recipient's IP address is masked so that it can't be linked to other online activity or used to determine their location.
The hottest questions right now are how the update will affect marketers who send out communications via email and newsletters. But also how to measure engagement to your email marketing in the future, now that you can't get a reliable figure on the opening rate. We explain what the Apple iOS 15 update means, what consequences the update will lead to and how you as an email marketer can prepare.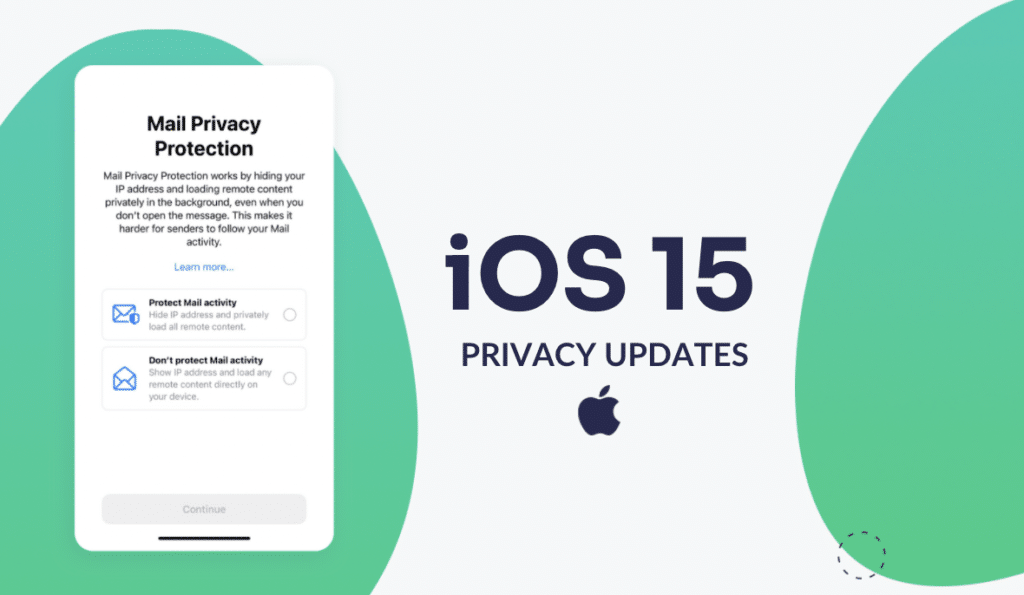 What does Apple's new iOS 15 update mean?
Earlier this summer, Federighi announced at the Worldwide Developer Conference that several changes to Apple's software will take place. Among other things, stricter privacy measures regarding Mail Privacy Protection for their Mail app on iOS 15, iPadOS 15 and macOS Monterey devices. This is how Apple describes the update itself:
"Mail Privacy Protection prevents senders from using invisible pixels to collect information about the user. [It prevents] senders from knowing when they open an email and masks their IP address so that it can't be linked to other online activity or used to  determine their location."
To summarize, Apple's iOS 15 update will have three main components that will affect email marketing:
The ability to hide their email address

The ability to disable open tracking

The ability to block their IP address
This is how iOS 15 will work practically
When someone opens the Apple Mail app, a message will appear urging the user to either "Protect email activity" or "Don't protect email activity." This means that this will not be activated by default, but people will have to make an active choice. But the probability of people clicking on "Don't protect email activity" is quite small. If you look at the numbers from April, when Apple's update iOS 14.5 came out, only 4% of all iOS users in the US accepted ad tracking, so we can probably expect a similar result with this iOS update.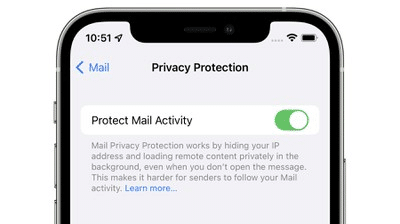 What will be the consequences for email marketers?
The Mail Privacy Protection update means that you will no longer be able to see which Apple Mail recipient opened your emails (if at all). Regardless of whether the person has opened the email or not, it will be registered as opened. You will also not be able to see the opening time, their geographical location or which device they are using. This means that the opening rate is no longer a reliable measurement value for engagement. So be prepared that your statistics may look different when the update enters into force, above all your openings may appear to have increased drastically.
This will force us to find other ways to measure engagement. This is devastating news for many and it's hotly debated whether this update means email death. Of course, at first it will feel unusual not to be able to see how many of the emails you sent out have actually been opened. But there are actually many other ways to measure engagement.
Here's how you as a marketer can prepare for iOS 15
The industry will constantly change and as marketers and suppliers we will adapt, we have always done that. Just look at when GDPR came, what confusion it became, but over time, all marketers learned how to adapt to it. It's all about the right mindset. In order for you as an email marketer to feel well prepared when the update takes effect, here are some valuable tips:
Simply test the engagement of your recipients. Vary your content in creativity and design, try different subject lines, send your mailings to different customer segments at different times and days, etc. In this way, you will gain a better understanding of what is most convincing for your audience so that in the future, you can safely keep sending engagement-driven emails.
Determine your recipients' email clients
It can be helpful to determine how many of your recipients are currently using Apple Mail to read your emails. Since iOS software is only available for Apple products and not Android devices, you should test and compare them today. Collect valuable information about what is going home with your recipients at present, on each unit.
Start counting clicks (CTR) instead of opening rate
Start tracking the CTR instead of the opening RATE (if you are not already doing so). For example, you can measure engagement by comparing the CTR, with the number of emails sent. If you start measuring CTR on your mailings today, you will have a good base to start from when you measure what good and less good commitment is in the future.
Review your delivery security settings and also your list hygiene. This way you ensure that you have a good email reputation and aren't spam-marked in the recipient's inbox. It may be a good idea to clear your lists of inactive contacts right now, as you will no longer be able to trust openings, either as a sign of activity or in case of any delivery problems.
It's no secret that segmentation is a must for accurate email marketing. In addition, there are endless points to segment on. It's now high time to start using other measurement values ​​that are part of the customer's life cycle, such as purchase frequency and order value data, in order to be able to measure customer engagement. This enables marketers to instead base engagement on customer behavior data, which takes into account actual buying behavior.
If you haven't already implemented SMS in your marketing strategy, then it's high time to do so. Since SMS doesn't have a "pixel", there is no good way to measure the opening rate of these messages. This means that CTR and response are the only ways to measure engagement in SMS. We already use powerful channels today where the opening rate isn't even measured.
"Change focus," says Sam in the podcast "Digital Marknadsföring"
"No company has a business idea to just send emails that people open. Everyone wants conversion and engagement ", is how Rules CEO Sam Jahanfar begins the discussion about iOS15 in the Podcast Digital Marknadsföring run by Tony Hammarlund. He also says that now, instead of counting the opening rate, companies can focus on what KPIs they actually have. Is it to drive people to a website, sign up for something or participate in, for example, a webinar? "If we change focus from openings to engagement and conversion, I think we will get closer to exactly what ads and online advertising are so good at – constantly showing what value we create." Listen to the entire episode via this link, or via the major podcast platforms Apple podcasts, Acast and Spotify.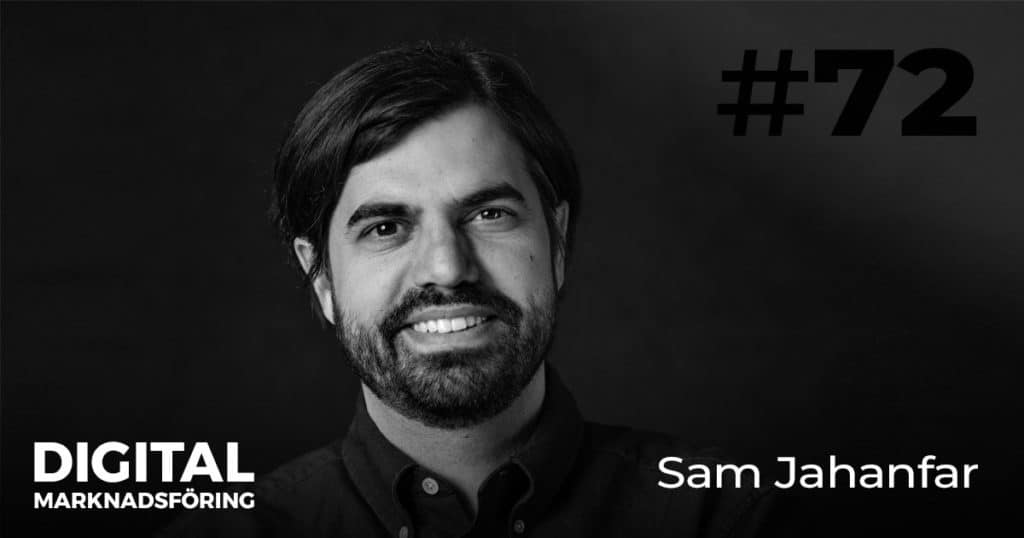 Don't forget the most important measurement value of them all
The market and the industry will continue to develop, and so will we who work in it. Every new update that means one thing or another for marketers, is yet another new opportunity to be able to develop and improve. Honestly, the opening rate of your campaign isn't the most important metric. It is, after all, the engagement you want to earn with your email campaigns, which in turn results in satisfied and returning customers.
We hope that this update will inspire and motivate marketers to use new methods and approaches, similar to those we mentioned above, to be able to deliver the best possible customer experience. Remember to try yourself out. Segment your database, measure your results and repeat the process until you find what works for your company and your subscribers. During the autumn, we at Rule will launch a number of new measurement values ​​that will help you as a marketer to succeed even better with your campaigns. We got this!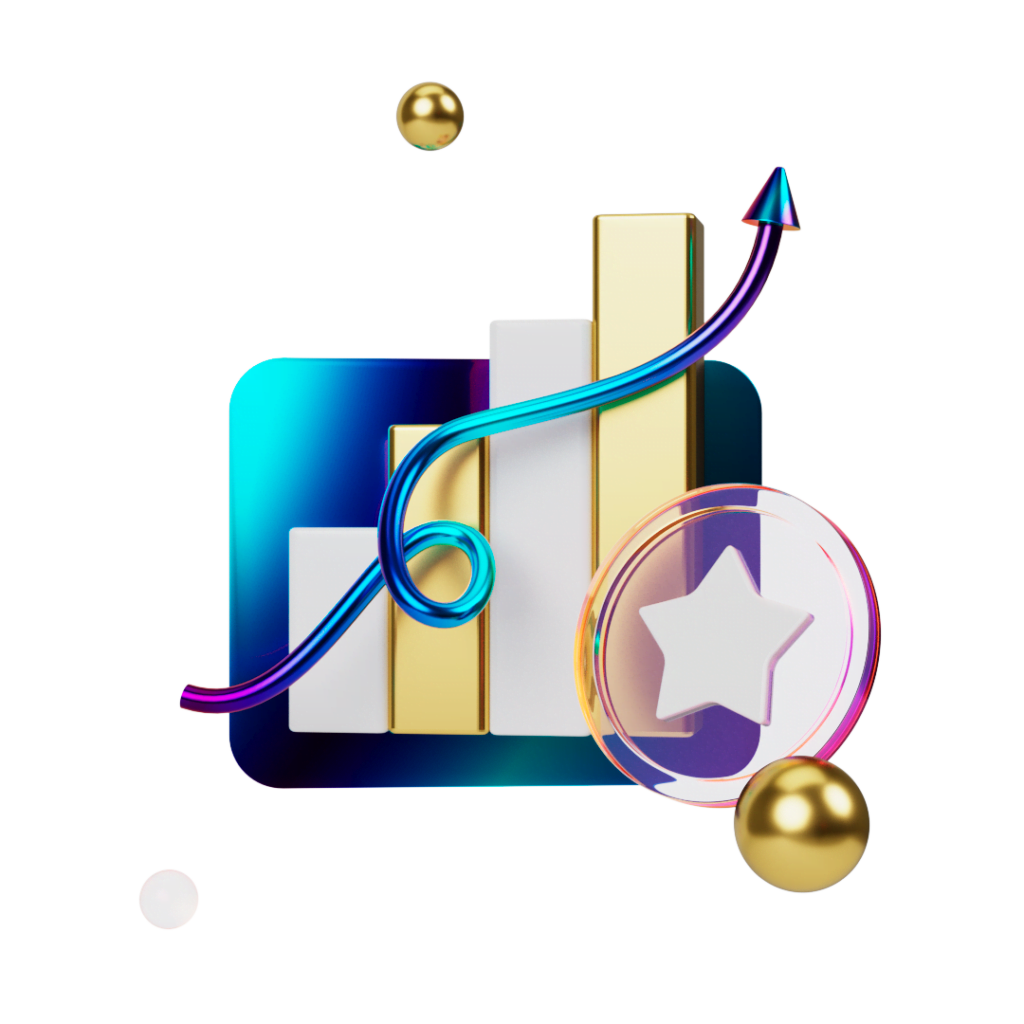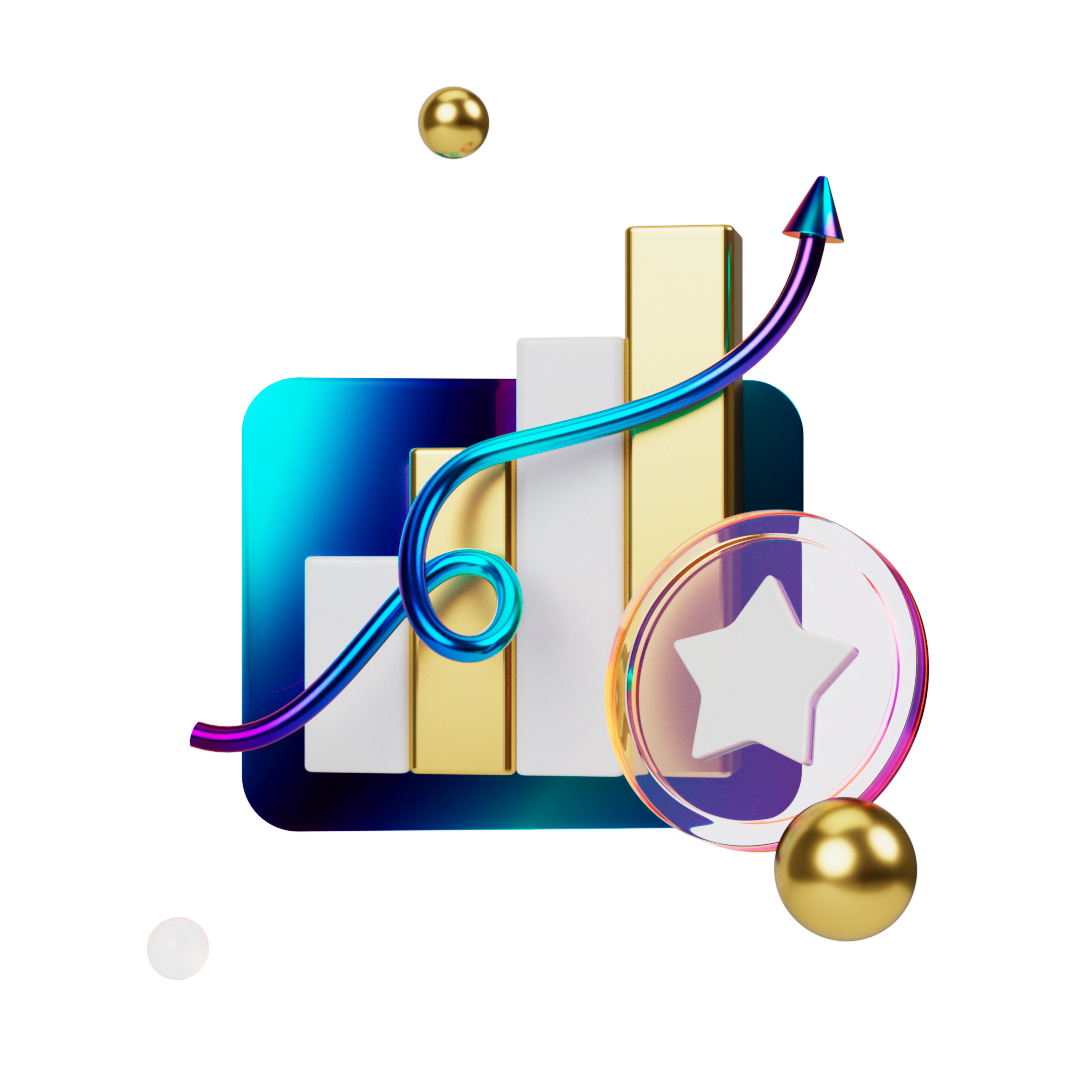 Do you have thoughts about the update or do you need help setting up a sustainable marketing strategy? Contact us and we will help you!