Unsubscriptions on emails, what are they really due to? We receive a lot of questions from customers who think that their unsubscribe rate on their mailings is too high and they wonder why their subscribers have unsubscribed. The answer is that the reasons can be many. There are some things you can do technically in our platform to reduce your unsubscribe rate and then there are also tips and advice to follow to prevent unsubscriptions. 
We start with the most important. You need to segment your customers. This means that you have to separate them and divide them into different segments, based on their interests and affiliations. You can segment your customers on basically anything, their most recent purchase, what city they live in, how much they usually shop for and so on. Based on these insights, you can then place them in various tags and filters inside Rule.
By using the segmentation function in Rule, you ensure that the right person is included in the right customer segment and based on that, you can direct the right communication to your customers. In this way, you avoid customers getting things sent to them that they're totally uninterested in and thus prevent them from unsubscribing. 

Email preferences - let the customer decide
In order to get as high a commitment as possible on your communication, it needs to be incredibly accurate and relevant to the recipient. With the email preferences function, you let the customer choose the type of communication they want to receive from you by choosing different categories. They can then choose that they only want to receive communication that is about, for example, food and travel. By letting the customer decide for themselves what type of communication they want to receive from you, both their commitment will increase and also the chance that they'll stay with you as a subscriber.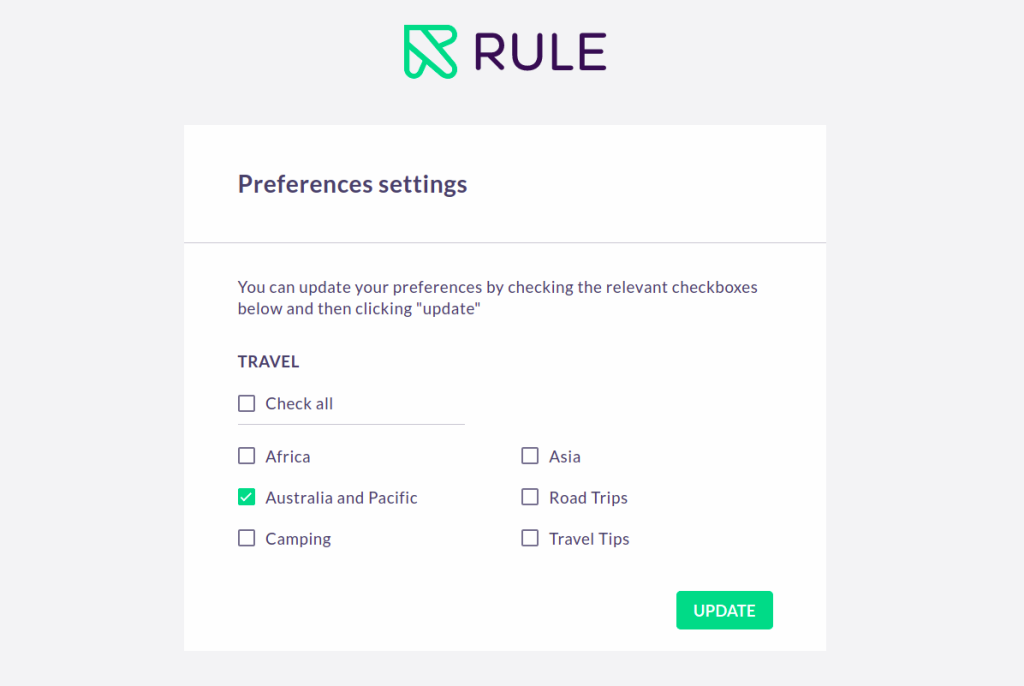 What determines whether or not your communication interests the recipient can be very subtle. Maybe your text content is good, but your images are far too cluttered. It's difficult to know exactly what it is that makes a mailing go home to your recipients once and the next time not at all. Using A/B tests is an excellent way to both measure and evaluate your campaign work. Before you make your mailing, you can try to vary the title of it, the pictures, the structure or why not which channel you send it through. With the help of A/B testing, you can quickly find out which content goes best with your recipients and how you thereby reduce the risk of them opting out.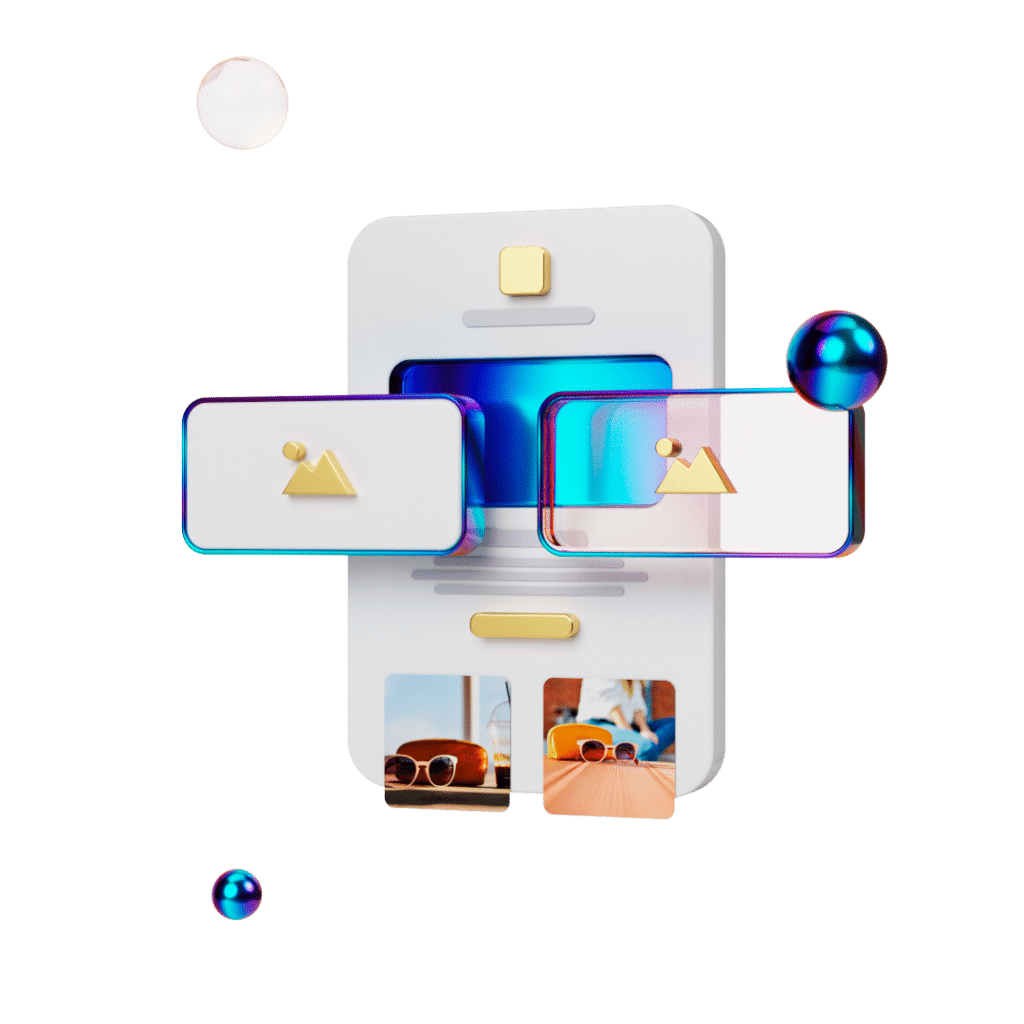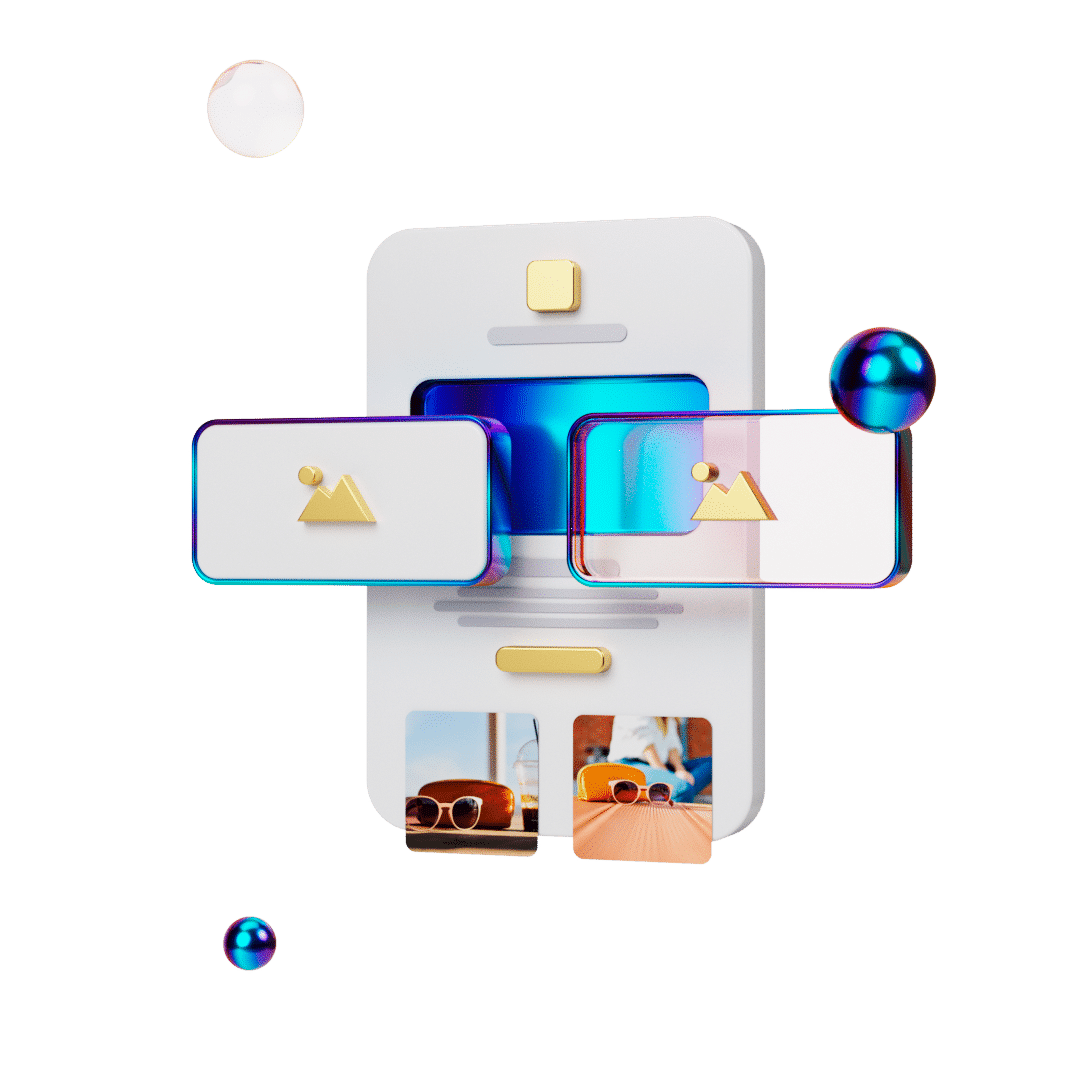 No risk of unsubscriptions with hyper-personalization
The most important thing when it comes to digital communication is that your message is relevant to the recipient. Mailings that don't contain any relevance, quickly lead to opt outs. One notable mistake that many e-merchants make is that they send out email bombs with messages that don't match the recipient's preferences at all. This is a problem that we discovered early on among our customers, therefore we started building on a solution for this.
Last year, we launched our addition to the Rule platform, Journey Builder. There you can easily build welded loops of communication where the mailings are dynamic and based on what data you have on your customers. This way, you can send hyper-personalized and relevant messages to your subscribers, which increases the chance of conversion on your mailings via Rule and overall ROI on your digital communications.
Don't forward mailings directly from your inbox
We see that many of our customers who create and send mailings also forward them directly from their inbox. When you forward a mailing from your own inbox, everyone who receives it from you can unsubscribe from the mailing, as the unsubscribing link in the mailing is unique. If you want to forward your mailing without risking someone accidentally unsubscribing, you can do so in two ways. Either you can remove the unsubscribe link from the mailing before forwarding it or you can click on the eye inside campaigns in Rule and download the link from there. This way you avoid being unsubscribed from future mailings.

Unsubscribes can be prevented
It's not always possible to say what leads to a customer choosing to opt out from a newsletter. The reason can be as simple as the recipient no longer being interested in your communication because, for example, they made a one-time purchase from you. But if you make sure that you have done these things that we mention above, you'll reduce your unsubscribe rate on your mailings.